mytest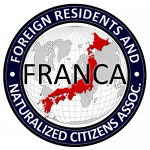 UPDATES ON TWITTER: arudoudebito
DEBITO.ORG PODCASTS on iTunes, subscribe free
Hi Blog.  Dovetailing with yesterday's post regarding two Japanese who were finally declared innocent 44 years after being suspected, then convicted, of a crime (spending 30 years behind bars for it), here's why Japan's criminal justice system is particularly dangerous when it comes to non-Japanese.
Niconico News cites a former prosecutor who said his training was to deny human rights to organized crime members and foreign suspects.
Level3, Mark in Yayoi, and Sora amend an original translation, featured below.  More commentary follows the translation:
===============================
Stunning revelation from former prosecutor on the real situation of initial training, "We were taught that yakuza and foreigners have no rights"
Niconico News, May 23, 2011 (updated May 31, 2011)
The chief prosecutor in the Saga City Agricultural Co-op case, now known to be a frame-up, spoke at a symposium held in Tokyo on May 23, 2011, offering a revealing discussion of the surprising reality of the training he received when he joined his department.  "We were taught that yakuza and foreigners have no human rights," he disclosed, and "public prosecutors were taught to make up confessions and then have suspects sign them." Describing how terrifying this warped training system is, he added that "after being trained in that way, [he] began to almost believe that this was natural."
The person making the statements about his erstwhile workplace was former public prosecutor Hiroshi Ichikawa.  Appointed to handle the 2000 Saga City Agricultural Co-op case, he coerced a confession from the former union leader that he was interrogating, using violent language such as "Bastard! I'll kill you!" The union leader had been indicted on suspicion breach of trust.  His confession was deemed not to have been voluntary, and he was acquitted. As a result, Mr. Ichikawa was severely reprimanded and resigned his post as public prosecutor.
Mr. Ichikawa took the podium as a panelist at the symposium
"Prosecution, Public Opinion, and False Convictions," sponsored by the Graduate School of Communications at Meiji University.  "I have done things that no public prosecutor should do," he said.  "I want to tell the truth about how it is that a prosecutor could say such things."  This was a shocking statement.
Mr. Ichikawa was appointed to the Yokohama District Public Prosecutor's Office in 1993.  He said that in his first year, a superior prosecutor taught him that "yakuza and foreigners have no human rights." Describing his experiences, he mentioned that that superior said, "Foreigners don't understand Japanese, so you can use whatever threatening language you like if it's in Japanese."  The same superior also said that when investigating one foreign suspect, he held a pointed awl in front of the suspect's face and shouted abuse at the suspect in Japanese. "'That's how you get them to confess,' the superior said."
In his third year, a superior taught him how to obtain a confession; this consisted of the prosecutor taking a document filled with whatever the prosecutor chose to say, threatening the suspect with it, and obtaining the suspect's signature. What if the suspect refused to sign?  "If the suspect resisted, my boss said, I should say that the document was my [investigation], not his [confession form]," said Mr. Ichikawa.
"As I continued to be educated this way, I began to think that these methods were natural.  By my eighth year, I was saying things I definitely shouldn't have; the [Saga] case resulted in an acquittal, and I ended up quitting."
Mr. Ichikawa quit his post in 2005 and is currently practicing as an attorney. On May 22, the day before the symposium, he drew attention by offering a televised apology to the family of the union head that he had verbally mistreated, appearing on the TV Asahi program "The Scoop – Special".  This Meiji University symposium was also broadcast on Nico Nico Douga, where Mr. Ichikawa explained why he made these statements in public: "I think it is my role now to tell about what I have seen and heard in order to atone for the terrible mistakes I have made."
ENDS
===============================
COMMENT:  Good that this came out, and bravo for Mr. Ichikawa.  Mark in Yayoi offers the best comment by looking at the Twitter reactions to this article (also reproduced below), where a number of posters sought to justify the status quo.  In Mark's words:
"The Twitter comments that follow it are dispiriting — nobody seems to notice the fundamental incongruousness of discussing members of a criminal organization and people who happen to have different nationalities in the same breath. And then there are the other commenters who support the idea of certain people not having human rights. Others claim that foreign embassies should be the ones to guarantee the rights of immigrants. They miss the fundamental meaning of 'human' rights: rights are inherent aren't handed down by the government! The government can restrict certain people's rights, but the default state is not 'zero rights'."
That is very insightful about the public awareness and understanding of human rights in Japan, including at the highest levels of law enforcement.  Bear this in mind in future discussions.  Arudou Debito in Sapporo.
ORIGINAL ARTICLE AND TWITTER COMMENTS FOLLOW:
===============================
「ヤクザと外国人に人権はないと教えられた」 元検事が暴露した驚くべき「新人教育」の実態
NCN 2011年5月23日(月), courtesy lots of people, but especially Fucked Gaijin
http://news.nicovideo.jp/watch/nw66300
冤罪事件として知られる佐賀市農協事件に関与した元主任検事が2011年5月23日、東京都内で開かれたシンポジウムに出演し、検察内部の驚くべき新人教育の実態を生々しく語った。「ヤクザと外国人に人権はないと教えられた」「検事が勝手に自白をしゃべって、それを被疑者に署名させるよう指導された」と過去の経験を暴露したうえで、「このような教育を受ける間にそれが当たり前だとなかば思うようになる」と、ゆがんだ教育の恐ろしさを語った。
古巣を告発する発言をしたのは、元検事の市川寛氏。2000年に発生した佐賀市農協事件に主任検事として関わった際、事情聴取した元組合長に対して「ぶち殺すぞ!この野郎!」と暴言を吐いて自白を強要。元組合長は背任容疑で起訴されたが、自白調書の任意性が否定されて無罪となった。その結果、市川氏は厳重注意処分を受け、検事を辞職することになった。
この日は、明治大学大学院情報コミュニケーション研究科が主催する「検察、世論、冤罪」と題するシンポジウムにパネリストの一人として登壇。最初に「私は検察官にあってはならない過ちを犯した輩で、幾度もお詫びをしなければならない立場にあることは承知している」と断りながら、「いかにして暴言を吐くような検事ができあがるのかについて、すべて事実として申し上げたい」と衝撃の証言を口にした。
市川氏は1993年に横浜地検に任官したが、1年目のとき、先輩検事から「ヤクザと外国人に人権はない」と教えられたという。「その先輩が言うには『外国人は日本語が分からないから、日本語であればどんなに罵倒してもいい』ということだった」。さらにその先輩検事は「ある外国人の被疑者を取り調べたときに、千枚通しを被疑者の目の前に突き付け、日本語で罵倒した。こうやって自白させるんだ」と、市川氏に自らの経験を語ったという。
また3年目には、ある上司が自白調書の取り方を伝授してくれたが、それは検事が勝手にしゃべって調書にしたものを被疑者に突き付けて、署名させるという方法だったという。もし被疑者が署名を拒否したら、どうするのか。「被疑者が抵抗したら『これはお前の調書じゃない。俺の調書だ』と言え、と上司に教えられた」と、市川氏は当時を振り返った。
「このような教育を受ける間にだんだん、それが当たり前だとなかば思いそうになる。そして8年目のとき、自ら絶対にあってはならない暴言をはき、事件が無罪になり、辞職することになった」
2005年に検事をやめ、現在は弁護士として活動している市川氏。シンポジウムの前日の22日には、テレビ朝日系の報道番組「ザ・スクープ スペシャル」で、かつて暴言を吐いた元組合長の家族に謝罪する様子が放映され、話題を呼んだ。ニコニコ動画でも中継された明大のシンポジウムでは「大変な過ちを犯したつぐないとして、私が見てきたことや聞いてきたことを伝えていくのが、私の役割ではないかと考えた」と、公の場で証言した理由を述べた。
◇関連サイト
[ニコニコニュース]記事内の元検事・市川寛氏による発言 全文書き起こし(1)
http://news.nicovideo.jp/watch/nw66706
[ニコニコニュース]記事内の元検事・市川寛氏による発言 全文書き起こし(2)
http://news.nicovideo.jp/watch/nw66710
[ニコニコ生放送]元検事・市川寛氏の「新人教育」実態暴露から視聴 – 会員登録が必要
http://live.nicovideo.jp/watch/lv50486600?ref=news#1:31:53
(亀松太郎)
===============================
TWITTER COMMENTS AS OF MAY 26, 2011: