Posted by Dr. ARUDOU, Debito on June 13th, 2012
Books etc. by ARUDOU Debito (click on icon):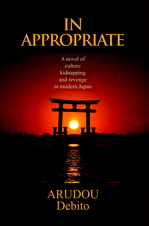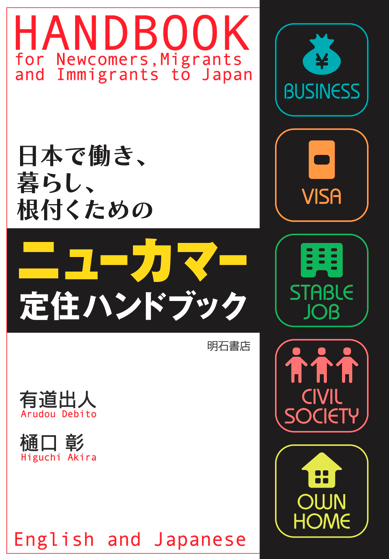 UPDATES ON TWITTER: arudoudebito
DEBITO.ORG PODCASTS on iTunes, subscribe free
Hi Blog. Making headlines this past week has been the Govinda Mainali Murder Case, a cause celebre I've known about for years (thanks to a very active domestic support group with regular mailings in Japanese). It's come to a head, where DNA evidence has finally cast enough doubt on the evidence behind the conviction (see Yomiuri article immediately below), and it's come to light (see Japan Times editorial below) that the prosecution withheld (or didn't bother to have tested) vital evidence from the court (yes, they can do that in Japan) that would have exonerated him. It also put him in double jeopardy, meaning trying him more than once for the same crime (technically illegal, but yes, they can do that in Japan), reversing a not-guilty decision in lower court. As if that wasn't enough, note the date of the Yomiuri article below stating the negative DNA test (July 2011) — meaning it only took Japan's criminal justice system about a year for him to finally get his retrial, on top of the 15 years he's been incarcerated. And after all that, now that it looks like Govinda is going to have his name cleared, Immigration is just going to deport him. The police in Japan are sore losers.  (At least Sugaya Toshikazu, in a very similar situation to Govinda, got an apology in 2009 from public prosecutors, not deportation.)
Now, check out the details in Terrie's Take below, where the plot really thickens because the murder victim, a prostitute in her off-hours, was an employee with TEPCO (yes, that TEPCO) with names of some high-level clients in her address books…
As Terrie Lloyd notes below (as have I in the Japan Times), the already prosecutor-heavy criminal justice system in Japan is even more so if the suspect is a NJ.  More and more it looks like Govinda Mainali was actually a patsy for the powerful because he was a convenient foreigner for the Japanese police to pin this on. I've already discussed in detail before how Japan's criminal investigation system is fully stacked against NJ victims (start here with the Scott Kang and Matthew Lacey Cases, then progress to the Suraj Case, where the police have still gotten away with murder). The Govinda Case is yet another case study for everyone to remember for when the NJ are potential perps.  Can't win either way once the Japanese police get their hands on you. Arudou Debito
////////////////////////////////////////
東電OL事件、再審の可能性…別人DNA検出
読売新聞 2011年7月21日(木)3時1分配信
Courtesy of CJ
http://headlines.yahoo.co.jp/hl?a=20110721-00000090-yom-soci
東京都渋谷区で1997年に起きた東京電力女性社員殺害事件で、強盗殺人罪により無期懲役が確定したネパール国籍の元飲食店員ゴビンダ・プラサド・マイナリ受刑者(44)が裁判のやり直しを求めた再審請求審で、東京高検が、被害者の体から採取された精液などのDNA鑑定を行った結果、精液は同受刑者以外の男性のもので、そのDNA型が殺害現場に残された体毛と一致したことがわかった。
「(マイナリ受刑者以外の)第三者が被害者と現場の部屋に入ったとは考えがたい」とした確定判決に誤りがあった可能性を示す新たな事実で、再審開始の公算が出てきた。
この事件でマイナリ受刑者は捜査段階から一貫して犯行を否認。同受刑者が犯人であることを直接示す証拠はなく、検察側は状況証拠を積み上げて起訴した。
2000年4月の1審・東京地裁判決は「被害者が第三者と現場にいた可能性も否定できない」として無罪としたが、同年12月の2審・東京高裁判決は逆転有罪とし、最高裁で03年11月に確定した。
マイナリ受刑者は05年3月、東京高裁に再審を請求した。
同高裁は今年1月、弁護側からの要請を受け、現場から採取された物証についてDNA鑑定の実施を検討するよう検察側に求めた。これを受け、東京高検が精液などのDNA鑑定を専門家に依頼していた。
最終更新:7月21日(木)3時1分
///////////////////////////////////
The Japan Times Friday, June 8, 2012
Mainali granted retrial, is let out of prison
DNA evidence of another man looks set to clear Nepalese
By MINORU MATSUTANI, Staff writer
http://www.japantimes.co.jp/text/nn20120608a1.html
The Tokyo High Court said Thursday it will retry Govinda Prasad Mainali, 45, a Nepalese man serving life in prison for the 1997 robbery-murder of a 39-year-old woman, because a DNA test in July contradicted the justification for its guilty verdict.
The high court also said Thursday Mainali's sentence will be halted. He was later released from a Yokohama prison. He is expected to soon be placed in immigration custody for deportation, as he has been convicted of visa violations.
"We would like to express respect to the high court's prompt and appropriate decision even though there was no room for doing otherwise," Mainali's attorneys said in a prepared statement.
"Prosecutors should comply with the decision, for doing so is in compliance with prosecutors' philosophy: 'Prosecutors must not regard guilty verdicts as their purpose and heavy punishments as their achievement.' "
The Tokyo High Public Prosecutor's Office immediately filed an objection to the court's decision, with deputy chief Toshihiko Itami saying the decision was "totally unacceptable."
One of his lawyers quoted Mainali as saying, "I am glad I found a judge who believes my innocence and truth."
His wife, Radha, 42, expressed her gratitude at a news conference in Tokyo. His daughter, Alisha, 19, said the past 15 years were "very long and dark." They came to Japan with another of Govinda's daughters, Mithila, 21.
The victim, a Tokyo Electric Power Co. employee whose name was withheld and who engaged in prostitution at night, was found dead March 19, 1997, in a vacant apartment in Shibuya Ward, Tokyo. Mainali, who lived nearby, was arrested four days later on suspicion of overstaying his visa. He was later charged with murdering and robbing the woman, after police learned that Mainali was an acquaintance of hers, had a key to the flat and because a used condom found in the toilet at the scene contained semen that matched his DNA.
The district court acquitted Mainali in April 2000 because prosecutors failed to prove him guilty beyond a reasonable doubt. A urologist also testified that the semen in the condom greatly predated the day of the slaying. The court added there were several unclear points, including two strands of hair found on the victim that came from a third party.
However, when prosecutors appealed his acquittal, the Tokyo High Court found Mainali guilty in December 2000 and sentenced him to life behind bars even though no new evidence was presented. The high court said "it is difficult to think someone other than" Mainali brought her to the vacant apartment where she was slain and called his testimony unreliable.
The Supreme Court finalized the sentence three years later.
Mainali's coming retrial is based on DNA tests carried out on semen found in and on the victim. It was that of another man and matched the hair fibers.
Prosecutors often appeal lower court-meted acquittals because they imply the case will be brought before a high or the Supreme Court, and thus do not violate the law against double jeopardy.
Japan, like many nations, bans double jeopardy, but the judicial system considers district court, high court and Supreme Court trials of the same party for the same alleged offense to be separate trials, unlike in other countries where the verdict in the trial of first instance stands.
Rest at http://www.japantimes.co.jp/text/nn20120608a1.html
///////////////////////////////////
The Japan Times Tuesday, June 12, 2012
EDITORIAL
Don't delay justice any longer
http://www.japantimes.co.jp/text/ed20120612a1.html
The Tokyo High Court on June 7 decided to retry a Nepalese man serving a life sentence for the 1997 robbery-murder of a 39-year-old woman in Tokyo on the strength of new evidence and he was released at the court's order. But the Tokyo High Public Prosecutors Office immediately filed an objection. The prosecutors office should refrain from any further moves to delay the start of the retrial because the high court decision is based on DNA evidence that suggests that the perpetrator was not Mainali.
A female employee of Tokyo Electric Power Co. was found dead in a vacant apartment in Maruyama-cho, Shibuya Ward, on March 19, 1997. Govinda Prasad Mainali, now 44, living nearby, was arrested four days later based on the fact that he had a key to the apartment and that semen left in a condom found in the apartment' toilet matched his DNA. Mainali has consistently denied the charges.
The Tokyo District Court in April 2000 found him innocent. It said that it was not clear whether the condom was used at the time the crime was committed and that two strands of hair found on the victim came from a third party. But the Tokyo High Court in December the same year found him guilty primarily on the grounds that a notebook owned by the woman, who meticulously kept records on men she had sexual intercourse with, contained no reference to the condom in question.
Semen was also found inside the woman's body. Its blood type matched that of another man, but the prosecution did not carry out a DNA test on the grounds that the amount was so small, and given the technological limits at the time, a DNA test was impossible.
In hearings to request a retrial for Mainali, his defense counsel called for a DNA test on the semen. A DNA test in July 2011 found that it did not match Mainali's DNA, but that it did match the DNA of a strand of hair left on the carpet at the scene and a blood stain on the victim's coat. These findings suggest that a different man was in the apartment when the crime was committed. The high court said that the findings constitute enough new evidence for a court to overturn the original guilty ruling against Mainali and render a not-guilty ruling.
Long after Mainali was found guilty, it was revealed that the prosecution had withheld critical evidence concerning the semen, the bloodstain and saliva found on the victim's breast. A law should be enacted that requires the prosecution to reveal all its evidence to the court and the defense lawyers, and to punish all public prosecutors who do not comply. A system also should be devised to preserve evidence indefinitely for future testing if needed.
ENDS
///////////////////////////////////
Order issued to deport Nepalese man granted retrial over 1997 Tokyo murder
TOKYO, June 11, 2012 Kyodo, courtesy of JK
Order issued to deport Nepalese man granted retrial over 1997 Tokyo murder
http://english.kyodonews.jp/news/2012/06/163137.html
Immigration authorities on Monday issued an order to deport a Nepalese man who has been granted a retrial after the Tokyo High Court decided last Thursday to reopen the case of the murder of a Japanese woman in Tokyo in 1997.
Godinda Prasad Mainali, 45, who arrived in Japan in 1994, was convicted of overstaying his visa in 1997. Ongoing deliberations for a retrial will continue even with his absence from Japan.
On the order issued by the Tokyo Regional Immigration Bureau, Mainali is expected ot soon leave Japan along with his wife Radha, 42, and their two daughters Mithila, 20, and Alisha, 18, who came to Japan from Nepal last week.
///////////////////////////////////
Mainali to be deported soon
NHK World June 12, 2012, courtesy of JK
http://www3.nhk.or.jp/daily/english/20120611_24.html
A Nepalese man who was granted a retrial in the murder of a Japanese woman 15 years ago will leave for home soon.
Japan's Immigration Bureau issued a deportation order for Govinda Prasad Mainali on Monday.
Mainali was released from prison and sent to an immigration facility in Yokohama after a Tokyo court granted his retrial. He had been serving a life sentence for the 1997 murder that took place in the capital.
Sources say Mainali wants to return to Nepal at his expense together with his wife and 2 daughters. The three came to Japan last week.
The Immigration Bureau plans to deport Mainali as soon as he is issued a passport by the Nepalese Embassy and his plane tickets are ready.
///////////////////////////////////
Nepalese Man Granted Retrial Ordered to Leave Japan
http://jen.jiji.com/jc/eng?g=eco&k=2012061100400
Tokyo, June 11 2012 (Jiji Press)–The Tokyo Regional Immigration Bureau's Yokohama branch issued a deportation order Monday to a Nepalese man who was granted a retrial and released Thursday after being jailed for the murder of a Japanese woman in 1997.
Govinda Prasad Mainali, 45, has been in custody at the immigration office as his prison sentence for the killing of the Tokyo Electric Power Co. <9501> employee was halted. [sic]
Mainali is expected to return to Nepal on Tuesday at the earliest.
The office decided to deport Mainali, convicted of violating the immigration control law, as he wished to return home in an interview, officials said.
He is to return to Nepal after the Nepalese embassy in Tokyo issues a passport which he has sought.
(2012/06/11-13:40)
=========================
Japan Times Monday, June 11, 2012
http://www.japantimes.co.jp/text/nn20120611a3.html
Mainali faces difficult readjustment after 15 years in prison
Kyodo
KATHMANDU — The elder brother of a Nepalese man granted a retrial in Japan after serving 15 years in prison for the 1997 murder of a Japanese woman expects his sibling's rehabilitation to be a challenge.
Indra Mainali, 54, who is waiting for Govinda Prasad Mainali's return to Nepal, said while the Tokyo High Court's decision on Thursday to grant a retrial has ended a chapter in Govinda's suffering, another chapter of less tangible suffering is about to begin.
Govinda's daughters felt during conversations with their father last week that 15 years of imprisonment have inflicted heavy psychological and emotional damage on their father, Indra said.
Mithila, 20, and Alisha, 18, met their father twice last week, the first time in prison and the second time at the Tokyo Regional Immigration Bureau's Yokohama office, where he is currently in custody awaiting deportation. Including these meetings, the daughters have met their father only three times over the past 15 years.
After his long imprisonment, Govinda, 45, seemed very worried about how he will adjust to his family and social life, said Indra, who took over responsibility of Govinda's family after his arrest and conviction in Japan.
Indra said his brother had not expected that he would leave prison the day he was granted a retrial.
According to Indra, prison security personnel suddenly told Mainali late afternoon on Thursday to pack his things and get ready.
They did not allow him time to say goodbye to other inmates.
They did not tell him that he was being released. Later, a police officer arrived at the prison and drove him to the immigration office.
"We expect in him a number of psychological (problems) and problems related to his rehabilitation in family and society…We will just try our best to bring him back to normalcy," Indra said.
Rest at http://www.japantimes.co.jp/text/nn20120611a3.html
=========================
TERRIE'S TAKE
TT-665 — Govinda Mainali – Justice 15 Years Too Late, ebiz news from Japan
http://www.japaninc.com/tt665_Govinda_Mainali–justice_15_years_too_late
Last week something happened that we never expected to see:
the release of Govinda Prasad Mainali, a Nepalese who has
been in prison on and off since 1997. Mainali was released
to Immigration authorities, who are going to deport him for
overstaying his visa back in 1997, because the Tokyo High
Court finally agreed to a retrial of Mainali after new DNA
evidence.
Japan has an extremely high conviction rate for many
reasons, including some not to be proud of. One of these is
the willingness of the courts to hear prosecution testimony
with greater belief than anything the defense may say.
Particularly problematic is the acceptance of "induced"
confessions as if they were fact, even if the other
evidence is not sufficiently supported by actual facts.
Further, the conviction rate of foreigner suspects (you
definitely don't want to be one) is a foregone conclusion,
with seemingly little or no interest by the courts about
who actually committed the crime when a foreigner is offered
up as the perp. There are a number of recorded cases where
the courts have actually SAID there has been insufficient
evidence for an ordinary conviction, but none-the-less
have convicted the defendant anyway, simply because the
prosecutors said they did it.
Unfortunately the Japanese police, immigration, and
prosecutors have the ability to "disappear" suspects for
days or even months while they mercilessly interrogate them
so as to extract a confession. This is not just a foreigner
thing. The abuse of this system became so bad that several
years ago new laws were pushed through that now require
prosecutors to record their interrogation interviews.
However, this doesn't force them to treat the suspect
humanely and there are still lots of ways for them to
induce a confession outside of the actual interrogation.
And, well, the recorder could always just run out of
batteries…
The case of Govinda Mainali is particularly distressing,
and reminds all foreigners that through seemingly innocent
circumstances we could just as easily be caught up in a
similar situation. Reading about his case makes you feel
like we're living in an emerging economy in the Middle East
rather than a first-world country like Japan. In
particular, we feel that his is a case where his race and
foreignness played a large part in how he was treated. At
the same time we concede that Japan does not have a
monopoly on unfair treatment by the courts. There are
plenty of examples in the UK and USA to compare.
The background to his case is that he was a restaurant
worker in Shibuya and who shared an apartment with four
others. Unfortunately for him, he started seeing a local
hooker, Yasuko Watanabe, and struck up a relationship with
her. By all accounts they didn't see each other often, but
at some point he helped her get access to a vacant
apartment near his, and she used to take her customers
there — four men a night, virtually every night. What is
weird is that she was leading a double life and by day was
a highly paid researcher for Tokyo Electric Power Co.
(TEPCO). When she was found murdered in the vacant
apartment, Mainali became the prime suspect by virtue of
the fact that he had a key to the apartment and that his
name was in her diary.
The problem for Mainali is that he lied initially, saying
he didn't know her, which of course made the police
suspicious. At some point he changed his story and agreed
that he'd slept with her, but the damage was done. The fact
that he lied wasn't surprising, considering he was an
overstayer and was no doubt fearful of what might happen to
him, but once he started down that slippery slope, the
prosecutors pieced together all the circumstantial evidence
and decided they had their man.
Mainali had good lawyers, however, who decided there was
an injustice being done and made a crusade out of getting him
freed. In 2000 his case was thrown out by the Tokyo
District Court for lack of evidence. At that point, if he
was a Japanese he would have been let go, but because the
outstanding deportation order, the Prosecutor's office
successfully had him kept in jail while they appealed to a
higher court. With the second trial he was found guilty and
sentenced. A subsequent Supreme Court appeal also failed.
It was only after 15 long years of appeals by Mainali's
lawyer and a change of judge, that the prosecutor's office
was forced to admit they had untested sperm samples in
a freezer. Just recently they reluctantly and finally
tested the DNA from the victim and they found — guess what
— the DNA wasn't his.
What is interesting is that Yasuko Watanabe kept meticulous
records of her customers, and on that list was one of her
bosses at TEPCO, where she worked. Who else was she seeing?
Was Mainali a fall-guy for something deeper and darker?
There are various Japanese websites that speculate that
Watanabe in her day job, having written a number of damning
internal reports about nuclear power risks at TEPCO,
coupled with an affair with one of her bosses (possibly the
current Chairman of the company), meant that she was
silenced by the Yakuza on the behalf of "someone".
Another key point, and the reason for Mainali's release was
the fact that the Prosecutor's office seemingly never
revealed to several appeal courts (the High Court and the
Supreme Court) that they didn't do a DNA test on sperm
inside the victim's body. Given how crucial it was to the
case, how is that even possible?
Anyway, Mainali is now going to be deported. No word yet on
whether he is going to be allowed back to represent himself
at the re-trial, and certainly if we were him, we wouldn't
be planning to come back to Japan, ever. However, at that
hearing, if he is found not guilty through lack of
evidence, as he was back in 2000, then there is the small
issue of compensation. If he was in some other countries,
he might be able to claim hundreds of thousands of dollars
in mental anguish, physical hardship, and lost earnings.
But this is Japan, and in one case a South American woman
who was arrested by the Chiba Prefectural Police was
illegally confined at a hotel for 10 days until they got an
arrest warrant (god knows what actually went on at the
hotel). She was awarded JPY2m in compensation for wrongful
detention. It didn't do her much good, though, as the court
still imprisoned her on her hotel confession even though
she retracted it once they properly charged her. She got 8
years and has no doubt been deported by now…
We wish Mainali the best of luck with the rest of his life,
and hope that his case knocks some sense into the Japanese
courts and the Prosecutor's Office, since it's apparent
that they were highly embarrassed by the turn of events.
But the fact is that a foreigner falling afoul of the
Japanese legal system doesn't have a hope in hell of
getting a fair trial. In our opinion, the first step in
getting Japan to address the obvious inequalities towards
foreigners in the legal system is to pass a law making
prosecutors who hide/withhold evidence open to legal
charges themselves.
Secondly, racial discrimination against non-Japanese should
be illegal, especially by law enforcement bodies. According
to a book from Mainali's supporters, in 1997, 76.1% of
Japanese suspects were held in custody, whereas for
foreigners the number was 99%. Apart from being a overdue
concession to human rights, equal treatment would also give
overstayers a foothold to appeal on the grounds that they
should get the same level of legal consideration that any
Japanese would expect.
Thirdly, Japan also needs to recant the death penalty.
We're not sure why Mainali wasn't put on the death row, but
he did get the second most harsh sentence — that of
indefinite life imprisonment. If he had been on death row,
it's possible that after the 2003 Supreme Court appeal
failed, that he would have been hanged. Too late, then, for
apologies later.
Lastly, it is also obvious that Japan needs stricter
suspect detention rights rules, such as giving prisoners
access to legal advice and protection from abusive law
authorities, and habeus corpus procedures that require the
police and immigration to prove that they actually have
legal right to hold someone. These are obvious and simple
rights that most first-world citizens and residents take
for granted. Many people would be shocked if they knew just
how primitive the system is in Japan, and how easy it is
for foreigners in particular to fall into the legal
system's maw.
References:
* Background to the case — http://bit.ly/KbSqwv
* Defense group's indictment of the pathetic decision made
by the Supreme Court in the face of fresh evidence —
http://bit.ly/Kcb2wj
* Wikipedia account by Japanese — http://bit.ly/MwCPDe
ENDS