Posted by Dr. ARUDOU, Debito on September 1st, 2011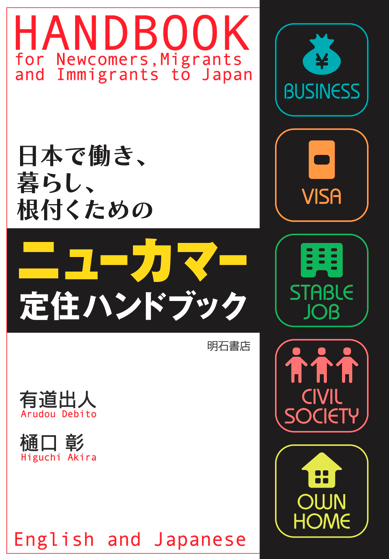 UPDATES ON TWITTER: arudoudebito
DEBITO.ORG PODCASTS on iTunes, subscribe free
Hi Blog.  Here is a report from Sendaiben about his experiences going through the rigmarole (found in every country) for naturalization.  His most recent experience, however, was for him very negative and even off-putting, ultimately being told that he would have to render himself STATELESS in order to obtain Japanese citizenship.
Quite a different experience from what I went through more than a decade ago.  And this is the country that encourages people to naturalize if they want rights?  What a crock.  Arudou Debito
///////////////////////////////////////////////////
From: Sendaiben
Subject: Sendai Houmukyoku Interview
July 15, 2011
A couple of people asked me to write up my recent (well, relatively recent, given that it happened just before the earthquake) experience of talking to the Houmukyoku (Ministry of Justice office) in Sendai about naturalizing as a Japanese citizen.
I have talked to them before on a couple of occasions (most recently in 2008 or so) where they explained the procedure and the necessary paperwork, then asked me to come back when it was all done. The people I spoke to in the past were relatively friendly and encouraging, and treated me in a professional and courteous manner. I came out of the interviews fairly enthusiastic about naturalizing.
Fast forward two and a half years, when I finally had all the paperwork together. Gathering all the required pieces of paper was extremely time-consuming in my case, for a few reasons:
1. the UK has a fairly decentralized record keeping system
2. my parents both died over twenty years ago, so I was not able to get certain dates and other information from them
3. I was born outside the UK
It took several weeks of effort over a period of a couple of years to get hold of the various birth, death, marriage, and divorce certificates that I needed for my immediate family (parents and brother). I understand I will also need the full range of Japanese documents (koseki touhons, ARC printouts, tax certificates, etc.), but this will be relatively simple to do here in Sendai and as these documents expire within a few months of issue I haven't bothered to get them yet.
I called the Houmukyoku in February and arranged to go in for an interview in early March (the Sendai office tends to take two or three weeks to make an appointment).
I had a new case officer, a youngish guy in his mid-30s. He was brusque to the point of rudeness throughout our interactions, neglecting to use polite Japanese and ignoring me for extended periods several times. Not in the slightest bit friendly or encouraging, our interview went more or less as follows:
1. I explained that I had been in before, and that I was coming in again to confirm my understanding of the process. I presented all the documents I had.
2. The officer admitted everything was in order, then asked me to fill in some forms (including a statement of intent). My handwritten Japanese in terms of kanji recall is very poor, as I do all my writing on computers and phones. Because of this, I looked up several kanji on my phone while writing.
3. The officer seized upon this as a reason why I would not be eligible to naturalize, and suggested I "go away and learn Japanese". I should explain that I have passed the JLPT 1 and kanji kentei 7, both of which should have served as proof that my Japanese is good enough for naturalization purposes. My case officer disagreed

4. He went on to explain how the system had changed from the last time I had it explained to me. For UK nationals, towards the end of the application process, there is a requirement that they formally renounce their UK citizenship, and obtain written proof of this from the UK government. At this point they become stateless, and are given special permission to remain in Japan until the naturalization process is complete. If the application is successful, they then receive Japanese citizenship. If unsuccessful, the UK will return citizenship upon request once.
5. I gathered my notes, thanked him, and left.
I was actually very discouraged by this. Now, I am fairly sure that if I went ahead and applied, I would probably be successful. I have a good job, a Japanese family, I have been living here for eleven years, and am fairly well-integrated into society. I like Sendai, and plan to live here for a while, if not for good. However, I don't need to naturalize, and probably won't bother for at least another couple of years (when I will probably call up the Sendai Houmukyoku and hope that I get a more pleasant case officer).
I am a bit disappointed though. I would have thought Japan would be encouraging people to naturalize, rather than doing everything possible to discourage them.
Hong Kong or maybe Singapore are starting to look more attractive. We'll see how it goes.
Sendaiben
ENDS