Posted by Dr. ARUDOU, Debito on August 9th, 2011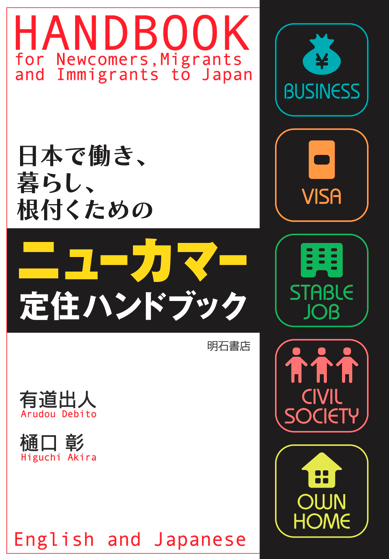 UPDATES ON TWITTER: arudoudebito
DEBITO.ORG PODCASTS on iTunes, subscribe free
Hi Blog.  An article came out today in the Japan Times that is so good it merits breaking holiday silence, from legal scholar Colin P.A. Jones on legal reforms to the post-divorce child custody system.  It mentions something we've talked about on Debito.org before:  How the signing of the Hague Convention on Child Abductions will probably be ineffectual, as both the legislative and judicial branches find ways to exceptionalize Japan from it, maintaining Japan's status as a safe haven for international abductions.  Excerpted below, please go to the JT site and read the whole thing.  Now for me it's back outside and on the bike.  Arudou Debito
==========================================
Tuesday, Aug. 9, 2011
The Japan Times
THE ZEIT GIST
Upcoming legal reforms: a plus for children or plus ca change?
Domestic revisions designed to ease fears over Hague Convention could actually encourage parental abduction
http://search.japantimes.co.jp/cgi-bin/fl20110809zg.html
By COLIN P. A. JONES
Those focused on the government's stumbling efforts to protect the children of Fukushima from radioactive contamination may find this hard to believe, but Japanese family law just got more child-friendly — maybe. If Japan finally signs the Hague Convention on child abduction, as it appears it will, it could become even more so. There is a big "maybe" here too, so it remains to be seen whether these two steps taken by the Diet will steer the country away from its status as a black hole for parental abduction or leave it treading the same sorry path.
On May 27 a law was passed amending a number of provisions in the Civil Code relating to children and their parents. First, Article 766 of the code was revised to require parents seeking a cooperative (i.e., nonlitigated) divorce to decide upon visitation, child support payments and other matters relevant to their children's upbringing after divorce. Furthermore, the new provision says that the welfare of the children must be the primary consideration when these matters are decided….
Another significant change in the law will make it possible for public authorities to suspend for up to two years the parental authority of those who abuse or neglect their children. The supposed inability of child welfare officials to act aggressively has been cited in recent high-profile child abuse cases. Under prior law the termination of parental authority was permanent, rendering it a very blunt instrument.
Of course, any change that clarifies the principles underlying the laws relating to children in Japan is certainly a welcome step forward. Yet at the same time, I believe that the character of these amendments reflects a continuation of what I see as the core problem with Japanese family law.
Both the amendments described above approach the problem by addressing deficiencies in Japanese parents. Other amendments to the Civil Code making it clear that even nondivorcing parents must exercise their parental rights and responsibilities for the benefit of their childrenfurther reinforce this impression…
Meanwhile, on the Hague Convention front, a legislative committee appears to be considering domestic legislation that will ensure no abducted child ever has to be returned after Japan signs it. A basic premise of the convention is that judicial determinations about children after their parents separate should be made in the country where the children have been living. Children who are unilaterally removed to another country should thus promptly be located and returned to their country of habitual residence.
The convention does contain an exception that says a child does not have to be returned if there is a "grave risk" that doing so "would expose the child to physical or psychological harm or otherwise place him or her in an intolerable situation." The Japanese government appears poised to drive truckloads of abducted children through this very limited exception.
Based on current proposals that I have seen, Japanese authorities may be allowed to refuse to return a child if (a) either the child or taking parent have been subject to abuse (including "violent words"), (b) the taking parent cannot return to the child's home country because of fear of criminal prosecution upon return, (c) the taking parent is the primary caregiver but cannot raise the child in the home country for financial or other reasons, or (d) the helpfully vague "there are other circumstances" making return potentially harmful to the child.
This may seem well-intentioned, but it is important to understand that the Hague Convention is not about "keeping" children in their home countries. It is about parents respecting the law of the countries in which their children live before they unilaterally change their residence…
Full article at http://search.japantimes.co.jp/cgi-bin/fl20110809zg.html
Related article:
The Japan Times Tuesday, Aug. 9, 2011
Act now: Rep. Chris Smith (center), standing with relatives of American children abducted to Japan, urges swift action by Washington on the issue last September on Capitol Hill. AP PHOTO
Hague campaigners doubt Japan's sincerity
By WILLIAM HOLLINGWORTH
Kyodo