Posted by Dr. ARUDOU, Debito on February 11th, 2012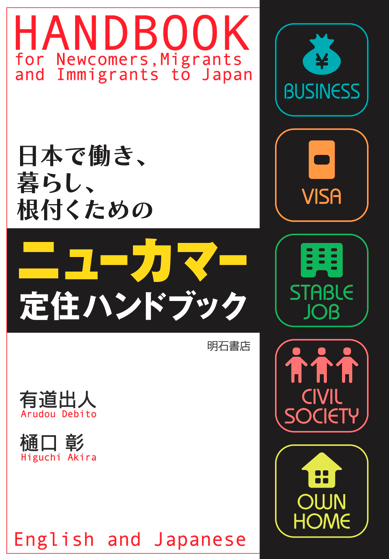 UPDATES ON TWITTER: arudoudebito
DEBITO.ORG PODCASTS on iTunes, subscribe free
Hi Blog. Speaking of incarceration of NJ under unreviewed circumstances (start here), here is what happens when the GOJ suddenly starts, as encouraged by the United Nations and even domestic think tanks such as JIPI, to actually REVIEW its own rules:  They discover that not as many NJ need to be incarcerated.  Quite a few of not as many.  Very high percentages, even.
Well, how about that.  Glad this happened, and got some press too.  May it happen more often, so that the NPA and Immigration realize that there are some boundaries to their power of interrogation and incarceration, even if (and especially if) the incarcerated happen to be NJ (who are even, according to here as well as the article below, committing suicide rather than take any more of this inhumane treatment).  Arudou Debito
///////////////////////////////////////
Foreigners held by immigration sharply down after reviewing rules
(Mainichi Japan) February 4, 2012, courtesy of JK
http://mdn.mainichi.jp/mdnnews/news/20120204p2g00m0dm013000c.html
TOKYO (Kyodo) — The number of foreign nationals detained one year or longer by Japanese immigration officials dropped significantly after a review of procedural rules for a more flexible approach in response to criticisms about the treatment of long-term detainees, data for last year showed.
As of August 2011, a total of 167 foreign nationals were held for at least six months at immigration facilities in Ibaraki, Osaka and Nagasaki prefectures, according to the Justice Ministry.
Many of them are believed to have overstayed their visas and were waiting to be deported to their native countries or undergoing procedures to seek asylum in Japan.
Those who were held for at least one year totaled 47, down sharply from 115 at the end of 2009. The Justice Ministry said it has been actively releasing those who are subject to deportation but it sees no need for holding in custody since July 2010.
The Japanese government came under fire for its long-term detentions in 2007 by the United Nations, which recommended that detention periods should be limited.
A large number of detainees staged hunger strikes as well, as a string of suicides ensued apparently over their dissatisfaction with how they were treated while in detention.
Support groups and lawyers' associations have repeatedly called on the government to make improvements on the treatment of detainees.
Faced with claims that it was taking too long to conduct asylum reviews, the Justice Ministry has since adopted a policy to process them within six months in principle.
As a result, the number of cases without any decision to grant asylum after six months dropped to 35 as of March 31, 2011, a whopping drop from 612 at the end of June 2010.
Immigration officials also took an average 12.6 months to review asylum cases between July and September 2010 and 14.4 months between October and December 2010.
The periods were curtailed to 4.7 months and 5.2 months in the same periods the following year.
(Mainichi Japan) February 4, 2012
ends