mytest
eBooks, Books, and more from ARUDOU Debito (click on icon):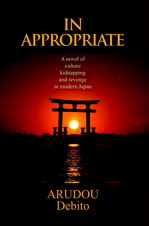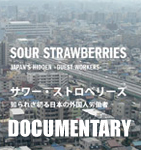 UPDATES ON TWITTER: arudoudebito
DEBITO.ORG PODCASTS on iTunes, subscribe free
"LIKE" US on Facebook at http://www.facebook.com/debitoorg
http://www.facebook.com/handbookimmigrants
https://www.facebook.com/JapaneseOnlyTheBook
https://www.facebook.com/BookInAppropriate
Hi Blog.  We've talked about Japan's Academic Apartheid at the university level (i.e., NJ on perpetual contracts, J on permanent tenure) for decades now on Debito.org (especially since employment standards of NJ in academia set precedents for employment everywhere).  And thanks to decades of pressure, as of April 2013 the GOJ built in safeguards to stop perpetual contracting — where working five years continuously on fixed-term contracts now gives the contractee the option for more stable contract work.  But employers are now getting around that by capping their contracts at five years with a "non-renewal clause", building in a poison pill for employees no matter how hard they work or contribute to the company.  It's one more reason to reconsider ever working in Japan.
Keep an eye out for it in your next contract, and don't sign one that has it. Text, translation, and commentary courtesy of CF at the Fukuoka General Union. Arudou Debito
///////////////////////////////////////////
CF at PALE: There was an article in today's Nishinippon Shinbun which stated that many of the "main" universities in Kyushu (most of the national universities) have changed their work rules to make all fixed term contracts (ie non-tenured) limited to only 5 years. This means that they can sack you (non renew you) just before you become eligible for non-fixed term contracts after 5 years of continuous employment.
This will drastically affect all non-tenured teachers, while tenured teachers are not affected. The new contract law which gives more security to those on fixed term contracts will be circumvented by this movement. I think there will definitely be a flow on effect to private universities in the "National universities are doing it so we have to too" approach.
==============================
Universities to non-renew after 5 years
"Goes against the purpose of the law" say experts
Avoiding Permanent Employment of Educational and Administrative staff
A Number of Major Universities in Kyushu Countering the New Law
By Taketsugu Minoru, Nishinippon Shinbun 23 June 2013
Courtesy http://fukuoka.generalunion.org/news/limit.htm
Original Japanese scanned at http://fukuoka.generalunion.org/news/LIM-CONTRACTS..pdf

With the amendment of the Labour Contract Law which came into effect on April first this year which stipulates that those who have worked for more than 5 years continuously on fixed term contracts may request to change their status to a contract with no fixed term (no-limit status transfer), a number of major universities in Kyushu are amending their work rules to insert a "non-renewal" clause. With government subsidies to universities are decreasing, the aim is to avoid locking in permanent personnel costs. Experts have criticized the move saying it "Goes against the purpose of the amendment of the law which is to provide stable employment to workers on fixed-term employment contracts".
The amendment to the law does not apply to any specific industry, but to all workers. These countermeasures may have a flow on effect to other industries. Whereas the reason that universities have taken such protective measures in advance is that that already have a large number of teachers on fixed-term contracts who will be subject to the amendment to the law. Work rules (amendments) have been drafted for such teaching and administrative staff.
The Nishinippon Shimbun interviewed private and 7 National universities Kyushu, Saga, Nagasaki, Kumamoto, Oita, Miyazaki and Kagoshima. Of these all except Kumamoto said that they had taken measures to deal with the amendment that came into force in April. Kyushu University has amended related regulations to state, "Employees on fixed term contracts cannot be employed for a period that exceeds 5 years". Previously, the rules stated "Limited to 3 years and 5 years with the possibility of renewal", with continuous work over 5 years possible.
Saga University has followed Kyushu University in amending their work rules relating to fixed-term contracts in April. The University explained "We understand that the purpose of the law is to improve working conditions for workers, but with the limited amount of government funding, managing human resources costs is our top priority".
However, each faculty in the University of Kagoshima held discussions and in the faculty of Agriculture and Veterinary Science etc. have abolished the upper limit on fixed term contracts, leaving the possibility of transfer to no-limit status. Nagoya University has taken a similar line, but on a national scale it seems to be the exception. The Ministry of Education said they do not have a grasp of the actual situation.
With the amendment to the law, even a person on a 1 year fixed contract, which is renewed, in the 6th year the employee can demand non-fixed term status, which comes into effect in the beginning of the 7th year.
However, the Labour Contract Law, different to the enforceable Labour Standards Law, has no penalties or ability to issue breach notices like the Labour Standards Law. The Ministry of Health Labour and Welfare has stated that "It is not illegal for a company to set a limit on the number of years a worker can continuously work, but I really hope that if at all possible this it would be avoided." The Vice Minister made this statement in the Diet last year.
According to labour law specialist lawyer Natsume Ichiro (Tokyo), "If you don't make an issue of this clause now you won't be able to fight it in court. I think teacher's unions should make more of an issue of it."
ENDS
//////////////////////////////////////////////////
XY at PALE: Teachers at Waseda University are suing over this, according to this Mainichi Shinbun article from a few days ago.
早大:非常勤講師15人が刑事告訴 就業規則巡り
毎日新聞 2013年06月21日 20時54分(最終更新 06月21日 23時50分)
http://mainichi.jp/select/news/20130622k0000m040066000c.html
早稲田大学が今春から非常勤講師に適用している就業規則を巡り、早大の非常勤講師15人が21日、鎌田薫総長や同大理事ら18人を労働基準法違反で東京労働局に刑事告訴した。既に首都圏大学非常勤講師組合の松村比奈子委員長らが告発状を提出している。
松村委員長によると、非常勤講師には今年3月25日以降に契約更新の上限を5年とする新しい就業規則が郵送された。大学側は労基法に基づき、過半数代表を選出して意見を聞いたとしているが、講師らは自分たちが大学に立ち入れない入試期間中に代表を選出したことになっていることなどから、正当な手続きを経ていないと主張している。松村委員長は「契約に上限をつけ不安定にする制度を作るなら、少なくとも本人たちの意見は聞くべきだ」と話している。
早稲田大学広報課は「詳細が不明なのでコメントを差し控えたい」としている。【東海林智】
//////////////////////////////////////////////////
CF REPLIES: Ah yes, this is sneaky, changing the work rules by nominating a company brown-noser to sign off on behalf of all employers. Also it is the tenured teachers protecting their territory and throwing the contracted teachers to the wolves. Everyone should be careful when work rules (shugyo kisoku 就業規則 are changed and find out what the changes are.
ENDS