mytest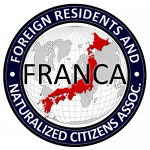 Hi Blog. Here's a little something from a friend in Saitama.  Arudou Debito in Sapporo
======================================
Hi Debito. This comes from the book Talk a Lot: Book One. Second Edition.
(c) 2003 David Martin


Published by EFL Press
1-10-19 Kita
Okegawa City
Saitama 363-0011
(048) 772-7724
email: eflpress@gol.com
Feedback also to to:
http://www.eflpress.com/efl_press_support.html
I guess this is supposed to be funny, but it's not. I don't know what country this foreigner is supposed to be from, but I don't know of any where a lot of what he is doing would be alowed at school, let alone in a STRICT Japanese one. What really makes me angry though is the damn katakana Japanese. Of course, no non-Japanese can speak Japanese well, so anytime a foreigner speaks, it ALWAYS has to be written in katakana. Also, gaijin are all very scary.
A little more background. At my high school, we get a lot of free books sent to us by publishers. One of my co-workers was looking through one a saw that page and showed it to the rest of the NJ staff. I took it and sent it to you. It's hard to believe that the author is, I believe, from Hawaii.
On another page of the same book textbook, there is a list of adjectives for people with drawings to go with them. The people look European or Asian with words like skinny, tall, etc…. Out of all of them (there are 20 or so) there is one dark skined person and the word underneath is "black". That's a bit odd. I can scan the page on Monday if you're interested.
Greg in Saitama
UPDATE
Debito,
Here is the scan of the page I mentioned earlier.  I do think it's a bit strange that "black" is the only adjective used to describe skin colour.  There is no "white" or "brown" or what have you.  Greg
================================
FEEDBACK FROM THE AUTHOR:

From: [private email redacted upon request]
Date: November 10, 2008 2:53:49 PM JST
To: debito@debito.org
Cc: eflpress@gol.com
Subject: Re: Fwd: SUPPORT FORM
Mr. Debito,
Thank you for your email regarding the "stereotype" in Talk a Lot,
Book 1. I have had a look at your website and read the comments.
I want to explain this, not to defend myself or my actions but
just so you know. First of all, it's NOT meant to be a stereotype
in any way whatsoever. Foreigners who live in Japan are not like this,
and everyone knows it. It's done comically like this and is a gross
overexageration in order to motivate students to use a normally
dull grammar points.
For your information, very few people, students nor teachers have been
offended by this. Yes, if you think too hard and are too critical, it may
offend someone. Please relax, enjoy life and stop thinking too much.
Look at it in a different light and you may not be so upset. Also, keep in
mind that I, myself, am a foreigner and am poking fun at myself so
why would it be offensive. Offensive to whom?
By the way, what does it matter where I live now? It seems that you are
trying to stir up trouble for no reason. I do not live in Hawaii, by the way,
so your information is wrong.
Thank you and I hope I have not offended you but I am a bit upset at
your brusque style of writing.
Best Regards,
David Martin
EFL Press
FOLLOWUP EMAIL POST FROM THE AUTHOR:

From: [private email redacted upon request]
Date: November 10, 2008 7:56:00 PM JST
To: debito@debito.org
Cc: eflpress@gol.com
Subject: Re: Fwd: SUPPORT FORM
Mr. Debito,
Hello again. I forgot to mention that we do have a note in the Teacher's Guide
for the activity which you mentioned. This is what is written there:
Page 62, The Strange Foreigner
This scene is obviously fantasy. It is exaggerated to increase student interest in an otherwise dull (but useful) grammar point.
I put this note just in case a few people might think we were trying to look down on
or stereotype foreigners, which is not the case.
Thank you,
David Martin
EFL Press
ARUDOU DEBITO REPLIES
— Thanks for the replies, Mr Martin. I am sorry to have gotten your location (Hawaii) wrong (your IP indicates you are in Thailand). I am also sorry that you find my brusque style of writing "upsetting". I find it a tad amazing how you can be upset by brusquely-worded letter of complaint (you might consider taking your own advice, and "look at it in a different light and you may not be so upset", but never mind), yet have a thick skin regarding something put in a textbook destined for impressionable young people, portraying "gaijin" as people carrying weapons, drinking while driving, and being overtly "scary" and "strange". I guess there's no accounting for taste. Or for editorial rectitude when you're on the publishing and profiting end, as opposed to the millions of "gaijin" being portrayed in proxy… Anyway, thanks for your replies. Arudou Debito in Sapporo
=============================
FURTHER REPLY FROM MR MARTIN:
From:   [private email redacted upon request]
Subject: infringement of copyright on your website
Date: November 13, 2008 11:01:57 PM JST
To:   debito@debito.org
Cc:   eflpress@gol.com
Hi again,
I have nothing against you including criticisms of my book, Talk a Lot,
Book One on your website. That is up to you and is perfectly fine and
perfectly legal. But I was shocked when I first had a look at your website
to find you had allowed the posting of two pages from my book which had
been scanned. This is clearly an infringement of copyright since you have
not asked for our permission. Please take these two pages off of your
website as soon as possible!
I do not ask you to do this because of the possible damage you are causing
us. That is not the reason at all. I am asking you to do this for two reasons:
1. It's illegal and thus bothers me.
2. We, as a rule, do not put PDFs or any images of our books on our website
because we want teachers to see our books as a whole and not just a part
because we feel they will be convinced to use our books if they see the whole book.
I hope you understand my thinking on this and will take them off. The criticism can
go on and you can even explain in detail what is on those two pages if you want.
I'm not against that at all..but you cannot legally copy pages from a book and
post them without prior written permission.
Cheers, David Martin EFL Press
– Mr Martin, I suggest you do some research on Japanese laws governing Fair Use.