mytest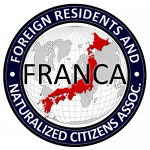 ========= PRESS RELEASE =============
DEBITO.ORG SPECIAL EDITION MARCH 13, 2009
INFORMATION ABOUT NATIONWIDE SCREENINGS
OF "SOUR STRAWBERRIES" MARCH 21 TO MARCH 31
A documentary by Daniel Kremers and Tilman Koenig, Leipzig, Germany
on "Japan's Hidden Workers" and human rights
Hi all. An hourlong documentary, on how NJ workers are being treated as part of Japan's labor force, will be shown nationwide, from Tsukuba to Kumamoto, with stops in Tokyo, Nagoya, Shiga, Osaka, and Okayama.
========= WHAT THE MOVIE IS ABOUT =========
The documentary "Sour Strawberries – Japan's hidden guest workers" was shot in March 2008 by a German-Japanese film crew in Tokyo. The movie shows migrants fighting for their rights as workers and citizens. The persons concerned are always at the centre of interest. While describing their situation, they are the protagonists of the movie. Contains interviews with NJ workers on their treatment, with input from people like migration expert Dr Gabriele Vogt, Dietmember Kouno Taro, Keidanren policymaker Inoue Hiroshi, labor rights leader Torii Ippei, Dietmember Tsurunen Marutei, and activist Arudou Debito, who gives us an animated tour of "Japanese Only" signs in Kabukicho.
More information and stills from the movie at
https://www.debito.org/SOURSTRAWBERRIESpromo.pdf
A three-minute promo of the movie at
http://www.vimeo.com/2276295
May I add that I have seen the movie, and it is excellent.
========= ========= ========= =========
In lieu of the directors, Arudou Debito will host the movie screenings at each of the venues below and lead discussions in English and Japanese. (The movie is subtitled in both English and Japanese simultaneously.)  Screening schedule as follows (with information on how to get there from adjacent links):
========= TOKYO AND KANTO AREA =========
AKIHABARA: Sat March 21, 5PM Second Harvest Japan Offices
http://www.2hj.org
Sponsored by distributor of food to the homeless Second Harvest Japan
TSUKUBA: Sun March 22, evening screening
(venue still being arranged, please contact Debito at debito@debito.org if you are interested in attending)
Sponsored by City Assemblyman Jon Heese (http://aishiterutsukuba.jp/)
SHINBASHI: Mon March 23, 7PM at NUGW Main Office
http://nambufwc.org
Sponsored by the National Union of General Workers
TAKADANOBABA: Tues March 24, 7:30 PM at Ben's Cafe
http://www.benscafe.com
Sponsored by Amnesty International AITEN group
========= CHUBU AND KANSAI AREA =========
NAGOYA: Weds March 25, 6PM Nagoya University Kougakubu Building 2 North Building Room 332
Number 30 on the map at http://www.nagoya-u.ac.jp/camp/map_higashiyama
HIKONE: Thurs March 26, 1PM to 3PM, Shiga University
(please contact Dr Robert Aspinall at aspinall_robert AT hotmail DOT com for venue)
OSAKA: Thurs March 26, 7:30PM The Blarney Stone, Osaka
http://www.the-blarney-stone.com
Sponsored by Osaka Amnesty International, EWA Osaka, Democrats Abroad Japan, and Osaka JALT.
========= FARTHER SOUTH =========
OKAYAMA: Sat March 28, Japanese screening (1:30PM) then English (3:30PM),
Sankaku A Bldg 2F, Omotecho, Okayama. Sponsored by Okayama JALT.
http://jalt.org/events/okayama-chapter/09-03-28
KUMAMOTO: Tues March 31, 2PM, Kumamoto Gakuen Daigaku, Bldg 14, Rm 1411 on the first floor.
========= HOKKAIDO =========
April 2009, Sapporo SOUR STRAWBERRIES screening for the Hokkaido International Business Association (HIBA) (BEING FINALIZED)
=============================================
Please note that all screenings will have a voluntary contribution of 500 yen per person. (The directors went to great time and expense to create this documentary; let's do what we can to compensate them.)
Fifty copies of the movie will also be on sale at the venue for 1500 yen each. If you would like to contact the directors directly, email daniel.kremers@gmx.de and koenigtilman@googlemail.com.
See you in late March!
Arudou Debito in Sapporo
PRESS RELEASE ENDS