mytest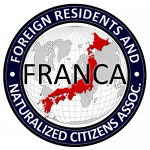 Hi Blog.  Here's a Japan Times article that is rather incomplete as is, but depicts the rumblings between the status-quo LDP (not to mention the bureaucracy and police forces) and the neophyte DPJ:  the frictions over foreigners in Japan.  This could be quite significant.  It's not the first time NJ issues have caused rifts in the highest echelons of Japanese politics.  See here and here.  Courtesy of Black Tokyo and Ben Shearon.  Arudou Debito in Sapporo
========================================
DPJ slams strict bills on foreign residents
By MINORU MATSUTANI
The Japan Times, Friday, April 17, 2009
A Democratic Party of Japan legal affairs panel has drafted proposals to soften the rules and punishments stipulated in government-sponsored bills to tighten immigration regulations on foreign residents, DPJ lawmaker Ritsuo Hosokawa said Thursday.
The panel called for eliminating eight provisions in the bills, including one that would oblige foreigners to always carry residency cards, Hosokawa told The Japan Times.
These cards, called "zairyu," would replace alien registration cards if the bills now before the Diet are passed. Foreigners are currently required to carry their alien cards at all times, but unlike at present, a failure to carry the zairyu could draw a ¥200,000 fine. Also subject to the fine would be failure to promptly report changes in personal information, including residential address, place of employment or marital status.
"The control (over foreign residents) is too tight" in the bills, said Hosokawa, who is the justice minister in the DPJ's shadow Cabinet. Under the proposed system, resident registrations would be handled by the Justice Ministry, not the municipalities where people live.
The bills to revise the immigration law, which were submitted to the Diet in March, have drawn fire from foreigners, lawyers and nonprofit organizations, who complain the proposed stricter monitoring is a violation of human rights…
Rest of the article at http://search.japantimes.co.jp/mail/nn20090417a1.html
========================================
ENDS