mytest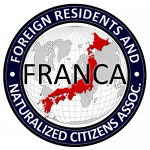 UPDATES ON TWITTER: arudoudebito
Hi Blog.  Here are some interesting stats (courtesy of Adamukun at Twitter):  Proportions of foreigners within jail populations.  Saudi Arabia has by far the highest.  But Japan is well up there as well, and as a comparative proportion of the total domestic population significantly higher than Saudi.
What we need now is a chart weighting the percentage of foreigners within a population compared to this proportion of foreigners within the prison population, to see the disparity in conviction rates.  (I've done some preliminary searches:  I can only seem to find comparative charts going up to 1997 for some reason; woefully out of date, so I've done a quick country-by-country search for a few select countries).
Speaking for Japan only, that visibly seven percent or so looks many multiples of the 1.7% of the NJ population (about 4x), meaning that roughly speaking you are four more times likely to be incarcerated if you are foreign than if you are Japanese.  And with all the racial profiling and targeting that goes on by the Japanese police forces, this is a sad if not scary statistic.
=======================================
Foreign prisoners
Doing time abroad
Aug 5th 2009
From Economist.com
Where foreigners fill prisons
http://www.economist.com/daily/chartgallery/displayStory.cfm?story_id=14163924&source=features_box4
NEARLY three-quarters of Saudi Arabia's prison population is foreign born, the highest share in the world. Switzerland, another rich country with lots of foreign workers, has a similarly large proportion of non-natives behind bars. Migration within the European Union helps to account for the relatively high incidence of foreign inmates in some EU countries, though this may change. EU law now allows for repatriation of inmates to serve their sentences in their native countries. Over 40% of prisoners in Greece, Belgium and Luxembourg are foreigners. By contrast, only 6% of America's inmates are from abroad.
Estimates from the US State Dept for some of the above countries:
Saudi Arabia's foreign population:  24.8% (July 2008, meaning prison population of foreigners only about 3x of total population):
Switzerland's foreign population:  21% (2008, meaning prison population of foreigners only about 3.3x of total population)
Greece's foreign population:  10% (2005, meaning prison population of foreigners about 4.4x of total population)
Germany's foreign population ("immigrant background"): 18% (2008, meaning prison population of foreigners about 1.4x of total population)
Australia's foreign population: 24% (2008, meaning prison population of foreigners about 0.8x of total population)
Japan's registered foreign population: 1.74% (2008, meaning prison population of foreigners about 4x of total population)
Readers, add more if you like.  Arudou Debito in Sapporo
ENDS