mytest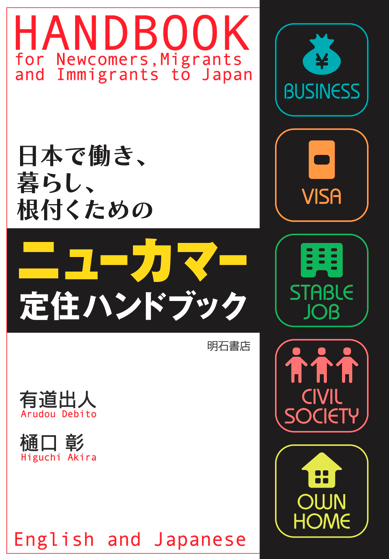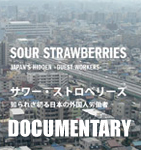 UPDATES ON TWITTER: arudoudebito
More good coverage on issues that matter to the NJ community by the Japan Times:  Where the parties stand on one of the most fundamental rights that can be granted to anyone:  the right to vote.  Including those NJ who were born and raised here.  This issue is quite unnecessary (given that even talking about immigration in public is taboo), yet Hatoyama is making an issue of it.  Good.  Again, this election could change everything.  Arudou Debito in Sapporo
=================================
The Japan Times Tuesday, Aug. 18, 2009
Parties split on foreigner suffrage
By MASAMI ITO Staff writer
http://search.japantimes.co.jp/cgi-bin/nn20090818a1.html

Prime Minister Taro Aso and Democratic Party of Japan President Yukio Hatoyama displayed clear differences Monday in their parties' positions on whether to allow foreigners with permanent residency to vote in local races.
During an open debate hosted by the Japan National Press Club in Chiyoda Ward, Tokyo, Aso said his Liberal Democratic Party does not favor immediately giving foreigners local-level suffrage.
"(Foreigners') right to vote is a big issue and we are not fully in agreement with those who are calling for granting suffrage (to foreigners) immediately," Aso said, refusing to elaborate.
But Hatoyama said it is now time to consider granting foreigners voting rights at the local level.
"There are pros and cons and the DPJ is in the process of unifying its opinion right now," Hatoyama said. "But considering the future, I think that the time has come to take a positive step."
Whether to grant foreigners suffrage has become a contentious issue in the political world. While the conservative ranks of the LDP are strongly opposed, its coalition partner New Komeito is actively promoting this right.
Kokumin Shinto (People's New Party), which is expected to join hands with the DPJ if the main opposition party ousts the LDP-New Komeito coalition Aug. 30, has sided with the LDP view on this issue.
"Giving foreigners local-level suffrage is a major issue that could shake the existence of the nation, and we are against it," said Kokumin Shinto leader Tamisuke Watanuki, a veteran lawmaker who used to belong to the LDP.
Foreign nationals currently do not have the right to vote, and permanent foreign residents, especially Korean descendants of those who lived in Japan before and during the war and were forced to take Japanese citizenship at that time, have been fighting for local-level suffrage.
According to the Justice Ministry's Immigration Bureau, there were more than 910,000 foreign nationals registered as permanent residents at the end of 2008.
ENDS