mytest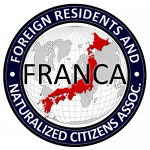 UPDATES ON TWITTER: arudoudebito
Hi Blog. Here's Aso's final email mag, with his capitulation, kinda.  No gracious nods to the victors (perhaps because the LDP has never been so soundly the non-victor).  Note how the major issue Aso mentions below, other than the usual fluff about serving the people, is his stance against North Korea. Maybe that in the end is not "the essence of conservative politics", but of LDP politics:   scare the electorate into accepting the status quo, since who know what lies ahead if you ever diverge from the precedented path? Fortunately, it didn't sell this election. Arudou Debito in Shikoku
//////////////////////////////////////////////////////
From: "Cabinet"
Date: September 3, 2009 14:32:38 GMT+09:00
Subject: [Aso Cabinet E-mail Magazine No.44] (September 3, 2009)
Reply-To: kantei@mmz.kantei.go.jp
===================================
Aso Cabinet E-mail Magazine No.44 (September 3, 2009)
===================================
Thank you very much for subscribing to the Aso Cabinet E-mail
Magazine.
*** Notification from the Cabinet Public Relations Office ***
Please be informed that the Cabinet Public Relations Office may
send you e-mails regarding the e-mail magazine.
===================================
"Politics will continue"
— Message from the Prime Minister (Provisional Translation)
In the recent general election of members of the House of
Representatives, we failed to meet the expectations of the people
with a regrettable result.
I accept with sincerity the people's dissatisfaction with the
government and ruling parties and criticism toward them.
We must seriously reflect upon matters such as whether we responded
effectively to the people's dissatisfaction over the various social
issues, including the disparity issue and the sense of helplessness
in the society, and whether we sent out a message on policies fully
and unfailingly.
I have boldly advanced policies, placing the foremost priority on
reviving the economy.
Japan was facing a historic global recession and experiencing
a downturn of its economy when I assumed the office of
Prime Minister on September 24 last year. At that time, I had given
priority to policy over politics, or economic and unemployment
countermeasures over a general election, in order to safeguard the
daily lives of the Japanese people.
Abnormal circumstances require extraordinary countermeasures;
we have passed four budgets in six months. This could not have been
realized were bureaucrats to take the rein. The result was a 3.7%
annualized real economic growth rate for April to June this year,
the highest rate among the developed nations. The economic
countermeasures have thus started to bring about their results.
Yet, we have only reached half-way. If we were to think of the
people's daily lives, I am convinced that I have made the right
decision to prioritize policy over politics.
I am also confident that I have advanced the correct policies on
the North Korean issue, the fight against terrorism, and measures
to counter piracy, with an aim to safeguard the nation and the
people.
However, my inadequacy led to this result. I offer a frank apology
and take sincere heed of the people's voice, determined to make
a fresh start. Safeguard what must be safeguarded. Reform to
safeguard what must be safeguarded. Change what must be changed.
This is the essence of conservative politics.
I would like to express my gratitude to all the readers of this
e-mail magazine for having taken the time to read it. The various
opinions for criticism and encouragement have all spurred me on and
given me the courage to drive forward policies. Thank you so very
much.
I pledge that I will continue to make my utmost efforts and achieve
politics that meets public expectations.
* Profile of the Prime Minister
http://www.kantei.go.jp/foreign/asoprofile/index_e.html
===================================
[What's New in Government Internet TV]
<1ch>Prime Minister
[Prime Minister's Week in Review]
– The Prime Minister Attends the Memorial Ceremony for the War Dead
and other topics (August 3 – 16, 2009)
http://nettv.gov-online.go.jp/eng/prg/prg1905.html
* Please click below to open "Japanese Government Internet TV"
in English.
http://nettv.gov-online.go.jp/eng/index.html
===================================
[What's up around the Prime Minister]
– Consumer Committee (September 1, 2009) and other topics
http://www.kantei.go.jp/foreign/asophoto/index_e.html
* Please click below to open the online magazine
"Highlighting JAPAN," which introduces the main policies of
the Japanese Government, as well as Japan's arts, culture,
science and technology, among other topics.
http://www.gov-online.go.jp/eng/publicity/book/hlj/
===================================
[Aso Cabinet E-mail Magazine]
– Click below to make comments on this e-mail magazine
http://www.mmz.kantei.go.jp/enquetePcEn
– Subscription, cancellation, and backnumber of this e-mail
magazine
http://www.mmz.kantei.go.jp/foreign/m-magazine/
General Editor : Prime Minister Taro Aso
Chief Editor : Deputy Chief Cabinet Secretary Jun Matsumoto
Publication : Cabinet Public Relations Office
1-6-1 Nagata-cho, Chiyoda-ku, Tokyo 100-8968, Japan
ENDS