mytest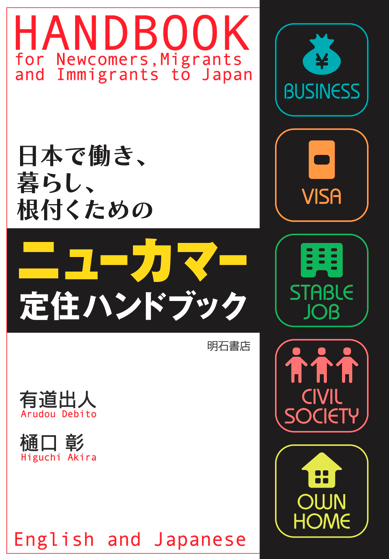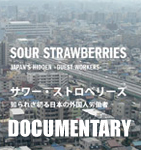 UPDATES ON TWITTER: arudoudebito
Hi Blog.  One of the most controversial characters I've ever seen come out of the NJ (Eikaiwa) community has been the character of "Charisma Man", as described in the LA Times below.  Compare and contrast him with McDonald's "Mr James".  I won't right now, but readers feel free.  Arudou Debito in Tokyo
=======================================
latimes.com
FOREIGN EXCHANGE
Charisma Man: An American geek is reborn in Japan
The anime character is coming back from hiatus to his Calvin and Hobbes-type fantasy world in which he is super. But he has his own version of debilitating kryptonite.
By John M. Glionna September 1, 2009
Reporting from Tokyo
From his window seat in the Roppongi bar district, Neil Garscadden eyes an exotic street parade: the reggae-styled hipsters, the Nigerian nightclub hawkers, the soft-stepping geishas, the secretaries in miniskirts and impossibly heavy eye shadow.
The nuances of the scene, Garscadden insists, would be lost on a mere tourist.
This, he says, is a job for Charisma Man.
With his blue eyes, tousled blond hair and foreign passport, Charisma Man is a sake-sipping man about town, suavely negotiating the intricacies of Japanese culture. Women adore him. Men respect, even fear, him. Life in the East bends to his every whim.
"It's great to be a Western guy in Asia," he says. "I've got lots of money, chicks dig me — everybody respects me."
Well, not everybody.
In this land of anime, Charisma Man is a comic strip character created in 1998 by Larry Rodney, a Canadian then teaching English in Nagoya, to lampoon what he saw as the absurd hubris of many Western men in Japan. Capitalizing on their novelty status, they prowled for cheap thrills, an easy paycheck and sex — not necessarily in that order. Many were slackers posing as teachers (a job for which they were underqualified) to continue the charade of their low-wattage celebrity.
Even with Charisma Man's limited knowledge of Japanese language or culture, he nonetheless sees himself as a self-styled Superman — albeit with a debilitating kryptonite: Western Woman.
"She sees him as the loser he really is," says Garscadden, who penned the comic strip after Rodney returned to Canada. "When she's around, he reverts back into an average Joe Blow."
After an eight-year run in an alternative expat magazine, the black-and-white five-panel monthly strip was discontinued in 2006.
But now Charisma Man is back.
Following their 2002 collection of the first four years of Charisma Man adventures, Rodney and Garscadden are teaming up to publish a book containing both old and new installments. And there's even talk of a new monthly strip.
(They dismiss Charisma Man comics between 2002 and 2006, saying the writers took the character in an uncharismatic direction after Garscadden also left the picture.)
The reprise comes at a much different time than the 1990s heyday, when fewer Westerners living in Japan meant bigger egos for the ones who were there.
But Charisma Man still reigns supreme, the pair says.
"Part of his success comes from the fact that many Japanese women are frustrated by their choices — Japanese men who often are very conservative, old-fashioned and not very romantic," says Rodney, 41, who now lives in Vancouver.
"And even after all these years, many still have a romanticized view of what Western men are all about."
Stereotypical fantasy is a main theme of the comic strip. Charisma Man is like the boy in the Calvin and Hobbes comic whose stuffed tiger comes alive only when he's alone.
In the presence of Japanese women, Our Hero is a muscular he-man. Readers only see his true loser self when Western Woman shares the frame. Likewise, the Japanese girls in Charisma Man's arms are all Barbie-like — until someone else shows up. Then they're often rather plump.
"I guess I spent too much time on trains without much else to think about," Rodney says of his inspiration for Charisma Man. "Maybe I saw too many of these geeky social misfits living above their station in Japan. Something snapped."
In the strip, Charisma Man hails from the planet Canada, where he works as a McDonald's fry cook, scorned by the opposite sex.
In an early strip, he snags a job in Japan over a much more qualified Western Woman, leading his foil to seek revenge.
One favorite strip by Garscadden, a former editor at the now-defunct Alien magazine, which carried the series, features the character as Commander Charisma, a submarine captain who spots an approaching battleship just in time to save his crew.
The final frame shows Charisma Man at a bar with his cronies hiding from "the battleship": Western Woman, who strides through the joint.
For years, Charisma Man ruled Tokyo, at least among expatriates.
"I found references to Charisma Man in academic journals dissecting cross-cultural aspects of Asian studies," Rodney says. "Years after I moved back to Canada and forgot all about the character, I mentioned to some guy who used to live in Japan that I invented Charisma Man. He shook my hand like I was Mick Jagger."
There were some critics. One reader of the 2002 collection complained that the entire strip was one joke repeated.
"I loved that," Garscadden says, "because that's exactly what Western Woman would say about Charisma Man."
Garscadden, 43, from Dayton, Ohio, says he recently called Rodney about reviving the character: "I just said, it would be stupid to let this guy die." Under the new arrangement, Rodney will write the strip and Garscadden will edit.
"I'm already thinking of new directions," Rodney says. "There might be a new foil other than Western Woman — a new sexy Western Man who threatens to usurp Charisma Man's powers.
"That would be his worst nightmare."
john.glionna@latimes.com
ENDS