mytest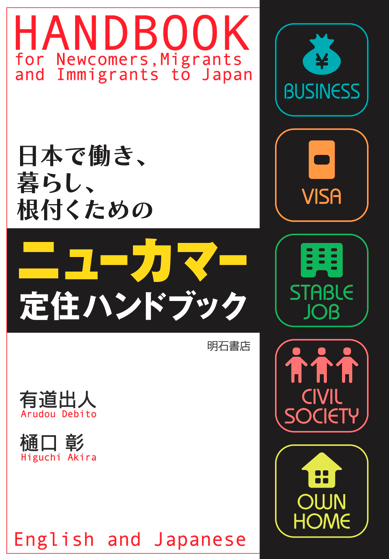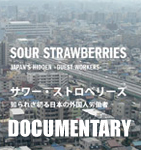 UPDATES ON TWITTER: arudoudebito
Hi All.  On this day when the new PM Hatoyama Cabinet first steps forward and takes the reins of power (bravo!), let's get this out quickly before the information gets too stale…
DEBITO.ORG NEWSLETTER SEPTEMBER 16, 2009
SPECIAL ON JAPANESE ELECTIONS AND THE DPJ TSUNAMI
Table of Contents:
//////////////////////////////////////////////////////////////////////////
1) The gathering storm: Thoughts on DPJ Tokyo Election victory July 12, 2009
2) Japan Times on nuts and bolts of Japanese elections
3) Japan Times on upcoming national election #1: Rules regarding Campaigning
4) The Economist Banyan column on the LDP's terminal decline
5) CSM's Kambayashi on Japan's "hereditary candidates" and new voter attitudes
6) Reuters THE GREAT DEBATE column on how this election in Japan just might change everything
7) DPJ changes its slogan from "Kokumin" to "Anata…"
8 ) Japan Times: Parties split on issues of NJ PR suffrage
9) Aso presides over sinking LDP ship, slams DPJ Hatoyama for being open to NJ suffrage
10) Quick update on Japan's national election: WOW, what a landslide!
11) More quick thoughts on last night's election: Looking at the numbers
12) Former PM Aso's last email magazine: still a sore loser
… and finally…
13) Sunday Tangent: Fascinating DaiTouA WWII propaganda
//////////////////////////////////////////////////////////////////////////
By Arudou Debito, Sapporo, Japan
debito@debito.org, Daily Blog updates at www.debito.org (long-time readers, please resubscribe your RSS)
Freely Forwardable
//////////////////////////////////////////////////////////////////////////
1) The gathering storm: Thoughts on DPJ Tokyo Election victory July 12, 2009
As usual (I get all geeky looking at election results; dunno why), let me give you a quick set of thoughts on last July's election in Tokyo. I'm not going to provide really deep politico analysis on Japanese politics (that can be found most fascinatingly here and here), just some common sense. Excerpt:
As my friend said last night, "The LDP have been taken to the woodshed." The LDP dropped from 48 to 38 seats. Although KMT held on to their seats (23), the DPJ was the biggest gainer, rising from 35 seats to 54. Since the majority line is at 64, for the first time an LDP-fronted coalition is not in charge of the Tokyo Prefectural Assembly.
PM Aso has kept saying that the Tokyo Elections have no bearing on national politics, but it seems that he's a minority of one in that belief. Even his own party is calling for his resignation. He refuses to leave the helm of the LDP. Good. That means this proud old fool will probably drive his party further into the ground than ever before. It's hard to envision, but if he manages to cause the dissolution of the LDP itself, he could even go down as the worst PM ever (that honor I bestow unto former PM Murayama, who killed the Socialist Party during his Faustian bargain for the prime ministership in the 1990s).
The DPJ has decided to introduce a vote of "No Confidence", and Aso decided today that the Diet would be dissolved on July 21, with elections on August 30. As a voter, I'm looking forward to that. The long hot summer has just gotten hotter. And we may emerge with a brand new polity and sweep out the long-entrenched and corrupt incumbents at last.
//////////////////////////////////////////////////////////////////////////
2) Japan Times on nuts and bolts of Japanese elections
Japan Times: All signs seem to indicate Prime Minister Taro Aso and his Liberal Democratic Party-New Komeito ruling coalition face a tough battle in trying to hold onto their Lower House majority in the Aug. 30 election.
If the Democratic Party of Japan-led opposition camp wins a majority in the Lower House, it will be able to select the prime minister, most likely the current DPJ president, Yukio Hatoyama, ending more than five decades of almost uninterrupted LDP rule.
Following are questions and answers regarding how the Lower House election works:
//////////////////////////////////////////////////////////////////////////
3) Japan Times on Rules regarding Campaigning
Got a good primer here on how campaigns are run in Japan, courtesy of the Japan Times. Excerpt:
What can candidates do as far as campaigning?
Soapbox speeches with loudspeakers are permitted between 8 a.m. and 8 p.m. if the candidate displays a special flag distributed by the Election Administration Commission.
Even without microphones, candidates can still give speeches. They are often found outside train stations or other areas with high pedestrian traffic. Candidates engage in "tsuji-dachi" (standing on street corners), picking strategic locations to hail passersby early in the morning or early evening during peak commute times…
//////////////////////////////////////////////////////////////////////////
4) The Economist Banyan column on the LDP's terminal decline
Thoughtful essay in The Economist (London) on the LDP's primacy and corrupting effects on Japan, and why it deserves to fall from power. Excerpt:
"Thus developed Japan's characteristic mix of anti-communist — even anti-civic –politics with state-directed development and policy set by bureaucrats. Yoshida founded the Ministry for International Trade and Industry, MITI, whose bureaucrats were famously powerful. Trust-busting efforts were quickly wound down after the second world war. Oligopolies—in the form of the former zaibatsu conglomerates—were supported, even if they had been implicated in Japanese aggression. A man accused of war crimes became a notable post-war prime minister and Yakuza gang bosses consorted with top politicians and helped put down left-wing protests. The political and bureaucratic system was solidly made and has lasted, like so many things in Japan. But its origins, and its effects on Japan, were ultimately rotten."
//////////////////////////////////////////////////////////////////////////
5) CSM's Kambayashi on Japan's "hereditary candidates" and new voter attitudes
Kambayashi: The political climate has changed since former Prime Minister Abe and his successor, Yasuo Fukuda (whose father also served as premier) abruptly stepped down under pressure. And their woes, analysts say, have contributed to growing skepticism about both the qualifications of hereditary politicians and the merits of giving certain families such a strong grip on power.
"This could mark the beginning of a permanent shift, and it is a shift that could ultimately help shake up Japanese politics," says Akikazu Hashimoto, a political science professor at J. F. Oberlin University in Tokyo. "This is probably the first time we've seen the pendulum swing against them."…
Tokura is running for office in one of Japan's most conservative regions, a stronghold of the ruling Liberal Democratic Party (LDP) and the hometown of Mr. Abe and Yoshimasa Hayashi, a newly appointed minister of economic and fiscal policy and a fourth-generation lawmaker.
But even here, Tamotsu Tomoda, who is close to Abe, was defeated in the March race for Shimonoseki mayor, while, last month, in the nearby city of Ube, Kimiko Kubota, who rose from a citizen group leader, won the mayoral poll and will become the first woman mayor in Yamaguchi Prefecture…
//////////////////////////////////////////////////////////////////////////
6) Reuters THE GREAT DEBATE column on how this election in Japan just might change everything
Debito writes for Reuters: I think, as do most people, that we will have a change of government, with the DPJ taking power in September. Will it change anything, however?
It just might. The DPJ Manifesto (They were the party that started this earlier this decade. How revolutionary! Making your policies clear to the voter!) is already out and it's saying some pretty ambitious things. Paying families sizable amounts to support their children. Making schools up to junior high free. Making our toll highways free. Breaking the stranglehold the bureaucrats have over our policymaking levers. And quite a bit more that is ambitious if not a bit vague. (But that's quite normal.) According to my backdoor channels, there's even the promise of the DPJ facing up to the task of dealing with Japan's decreasing population by broaching that taboo topic (until after the election) — loosening up the borders to let more immigration happen! That would mean EVERYTHING changes!
//////////////////////////////////////////////////////////////////////////
7) DPJ changes its slogan from "Kokumin" to "Anata…"
I watched the LDP and the DPJ's respective political advertisements on NHK yesterday, and had quite a surprise:
Well, two actually. First was I thought the LDP's was better (the DPJ's, despite the catchy song, was too corny). But never mind. I don't think it's going to make a huge difference, what with recent polls forecasting DPJ landslide victories.
The bigger surprise was the DPJ's slogan in the TV spot. Their campaign slogan has been "kokumin no seikatsu ga daiichi" (the citizens' livelihoods are the most important thing). It says as such on their Manifesto and their website.
However, in the TV spot (and on the back of the Manifesto) it was "ANATA no seikatsu ga daiichi" (your livelihoods are the most important thing).
For reasons I can't elaborate upon at this juncture, I have been giving a lot of feedback and input to DPJ Hokkaido in recent months. One of my recommendations has been to remove the "kokumin" in favor of "shimin" or "juumin", so that NJ are not excluded. But "anata" will do just as well. I'd like to believe my suggestions some impact.
//////////////////////////////////////////////////////////////////////////
8 ) Japan Times: Parties split on issues of NJ PR suffrage
Japan Times: "(Foreigners') right to vote is a big issue and we are not fully in agreement with those who are calling for granting suffrage (to foreigners) immediately," Aso said, refusing to elaborate.
But Hatoyama said it is now time to consider granting foreigners voting rights at the local level.
"There are pros and cons and the DPJ is in the process of unifying its opinion right now," Hatoyama said. "But considering the future, I think that the time has come to take a positive step."
Whether to grant foreigners suffrage has become a contentious issue in the political world. While the conservative ranks of the LDP are strongly opposed, its coalition partner New Komeito is actively promoting this right.
//////////////////////////////////////////////////////////////////////////
9) Aso presides over sinking LDP ship, slams DPJ Hatoyama for being open to NJ suffrage
Japan Times: Aso also expressed his disapproval of DPJ President Yukio Hatoyama's willingness to give local-level suffrage to foreign nationals with permanent residency.
"Hatoyama says that Japan is not a country just for Japanese, but if that is the case, then whose country is it for?" Aso asked. "Honestly speaking, this isn't something that will be resolved by just granting (foreigners) suffrage and it is likely that there will be many more difficult problems."
While many lawmakers in the DPJ and New Komeito are for granting foreigners the right to vote in local elections, many conservative LDP members have expressed strong reluctance.
The prime minister added that the number of descendants of Koreans who lived in Japan before the war and were forced to take Japanese nationality at that time is declining and that "we must consider various things like whether (suffrage for foreigners) is even necessary."
//////////////////////////////////////////////////////////////////////////
10) Quick update on Japan's national election: WOW, what a landslide!
Just a quick word from on the road (1AM Aug 31) on a remote computer:
Wow.
I thought the DPJ were going to win big. But not this big. Watching kingpin after kingpin fall in the LDP (not sure if they'll be resurrected by the PR vote; results are not all in yet).
To say the least, I'm very cheered by the result. About bloody time. More than five decades of the same party is far too long for any electoral system.
And was anyone else watching former PM Aso as he was answering questions to the networks? Refusing to say hello to anyone or thanks when done, just pulling his earpiece out all surly. He really is a piece of work.
Will try to comment in more detail tomorrow when I have some numbers and newspapers in front of me…
//////////////////////////////////////////////////////////////////////////
11) More quick thoughts on last night's election: Looking at the numbers
THE RAW NUMBERS: According to two major newspapers (Asahi and Mainichi, the others had slightly different numbers when they went to press), opposition parties got a total of 322 seats including Proportional Representation (308 for elected seats), gaining 195. Incumbent ruling parties got 140 (119 elected seats), losing 192. This is a landslide for the opposition no matter how you slice it, and an absolute majority of the 480 total seats in the Lower House. In terms of PR (180 seats total), The LDP dropped from 77 to 55, while the DPJ rose from 61 to 86. It was a rout.
Topics for analysis:
THE AFTEREFFECTS:…
THE VOTERS REALLY DID SPEAK: …
KINGPINS OUT…
BUT SOME STILL VOTED THE PERSON NOT THE PARTY:…
//////////////////////////////////////////////////////////////////////////
12) Former PM Aso's last email magazine: still a sore loser
Aso says of the election, and I quote in excerpt:
"I am convinced that I have made the right decision to prioritize policy over politics.
"I am also confident that I have advanced the correct policies on the North Korean issue, the fight against terrorism, and measures to counter piracy, with an aim to safeguard the nation and the people.
"However, my inadequacy led to this result. I offer a frank apology and take sincere heed of the people's voice, determined to make a fresh start. Safeguard what must be safeguarded. Reform to safeguard what must be safeguarded. Change what must be changed.
"This is the essence of conservative politics."
COMMENT: Now there's a capitulation, kinda. No gracious nods to the victors (perhaps because the LDP has never been so soundly the non-victor). Note how the major issue Aso mentions above, other than the usual fluff about serving the people, is his stance against North Korea. Maybe that in the end is not "the essence of conservative politics", but of LDP politics: scare the electorate into accepting the status quo, since who know what lies ahead if you ever diverge from the precedented path? Fortunately, it didn't sell this election.
//////////////////////////////////////////////////////////////////////////
… and finally…
13) Sunday Tangent: Fascinating DaiTouA WWII propaganda
Nothing to do with the election per se, but I don't know where else to put it. As nothing more meant to this than an interesting historical diversion on a rainy Sunday, here are some screen captures sent to me by friend Martin, who recently asked me to look over a screenplay for a movie about WWII Japanese pilots and the Pacific War. Interesting stuff.
Japanese WWII propaganda, from children's textbooks explaining the purpose of the Greater East Asia Co-Prosperity Sphere (DaiTouA), and from psychological warfare leaflets to undermine the morale and sanity of the enemy.
//////////////////////////////////////////////////////////////////////////
All for this Newsletter. There are a number of other posts backed up thanks to summer vacation (when Debito.org was still going strong), so you'll get another two Newsletters in relatively quick succession. Enjoy!
Arudou Debito in Sapporo, Japan
debito@debito.org, www.debito.org
DEBITO.ORG NEWSLETTER SEPTEMBER 16, 2009 ENDS