mytest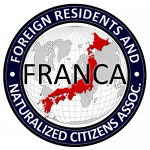 UPDATES ON TWITTER: arudoudebito
Hi Blog. Here we have a case of how NJ can be hurt by careless Immigration decisions. The upcoming requirement for all NJ to be enrolled in health insurance (shakai hoken), or else no visa granted, has been created without necessarily requiring negligent employers to pony up themselves. As usual it's punishing the powerless. As I wrote on Debito.org last August:
Here's a good article in the Japan Times describing issues of health insurance and pensions, and how recent revisions clarifying that every resident in Japan (including NJ) must be enrolled may expose the graft that employers have been indulging in ("opting out" of paying mandatory social security fees, encouraging NJ not to pay them, or just preying on their ignorance by not telling them at all) to save money. The problem is, instead of granting an amnesty for those employees who unwittingly did not pay into the system, they're requiring back payments (for however many years) to enroll or else they get no visa renewal! Once again, it's the NJ employee who gets punished for the vices of the employer.
Now, according to the FGU, we have a case where the GOJ is seizing a NJ's assets (not the negligent employer's) for non-back-payments that the employer should have handled. Read on.  A Japan Times article also substantiates this practice of employers fudging working hours to escape paying into NJ health insurance (click here).
A recent Terrie's Take is also included below for more background information.
And yet another Japan Times Zeit Gist column came out on this only yesterday — describing how half-baked the policy process and probable implementation has been! (click here)
Arudou Debito in Sapporo
=================================
City seizes bank account to pay health insurance premiums
General Union.org, Undated, Downloaded early September 2009
http://www.generalunion.org/News/576
An ALT, after having received a letter from city hall demanding two years of back payments forKokumin Kenko Hoken (National Health Insurance), contacted the Fukuoka General Union (FGU).
What was troubling about this case was that until now, the teacher had never had any problems with insurance. His ex-employer, following the law, had enrolled him in Shakai Hoken (Employees Health and Pension Insurance).
The problem started with his new employer, who would not enroll him onto Shakai Hoken. Even though the teacher was required to be at work from 8:30 to 5:00 every day, the company told him that he did not work thirty hours per week and therefore was ineligible for Shakai Hoken. Now the story gets worse.
Not only was the city demanding back payments, but it seized 50,000yen from the teacher's bank account. Why? Very simple. In Japan, all residents are required to be enrolled in health insurance. Since the employer failed to enroll in Shakai Hoken, the city's position was that the teacher should be in the city run Kokumin Kenko Hoken system and therefore deducted the money that was owed to them.
The union's position on payment was different because the union believes that the employer has a duty to enrol in Shakai Hoken. The union officer from FGU told the teacher to make sure that he cleared his bank account immediately after being paid each month. This should have prevented the seizure of more money from the account. But the story's not over yet.
Finally, the teacher was called into his company's head office and told that the city would be seizing 130,000yen from his pay. Sorry, the company couldn't do anything to prevent it; the city has a right to the money. The employer couldn't see that this could have been prevented if they had honoured the teacher's right to Shakai Hokenenrolment.
The teacher now still has to pay all his back payments, and for the first time that the union has ever seen, the teacher will not be allowed Kokumin Kenko Hoken coverage until all his back payments are made.
A sign of things to come? Maybe. We wouldn't recommend that you stick around to see if it'll happen to you. Talk to your coworkers, join a union, and make sure that you get covered by Shakai Hoken.
ENDS
=================================
More on the issue from Terrie Lloyd:
* * * * * * * * * T E R R I E 'S T A K E * * * * * * *
A weekly roundup of news & information from Terrie Lloyd.
(http://www.terrie.com)
General Edition Sunday, September 20, 2009 Issue No. 534
+++ WHAT'S NEW
A revision to the immigration law passed in the Diet earlier this year has caused the Ministry of Justice to instruct the Immigration Bureau to start checking that foreigner residents in Japan are enrolled in one of the nation's health insurance programs. Although not stated explicitly, the implication is that those without such enrollment may be denied a visa renewal. This will start happening from April 1st, 2010 and has a lot of foreigners concerned.
The reason for this concern is that although all residents of Japan, including foreigners, are supposed to be enrolled in one of the health insurance programs, and indeed, in one of the overall social insurance programs, the reality is that many people are not. Most such people are typically either self-employed, contractors, students, part-timers, unemployed people between jobs, or housewives (i.e., all outside the regular employee situation).
We have been following the various media and chat boards about the topic, and the conversations seem to follow three main threads: that the Japanese insurance program is unwanted and unfair to foreigners, that it is discriminatory vis-a-vis Japanese non-payers, and that come April 1st, what can people do about it?
We try to answer some of these questions below.
Most of us know the health insurance program through a collective social insurance package that most private companies are enrolled in, called Shakai Hoken. This refers to health (kenko hoken), pension (kosei nenkin), unemployment (koyo hoken), and nursing (kaigo hoken — for those over 40) insurances. Effectively for most of us, these insurances function as a 16% tax, and result in us getting that much less in our take-home pay packets every month. Our employers also pay out the same 16% to the government as their contribution.
Thus, for those of us on lower-to-medium salaries (say, JPY300,000 a month), while you may think you're only paying out 20% or so for your payroll taxes (being 10%-12% average for national tax and 10% or so for your local inhabitance tax), in actual fact the real number is more like 38%. If you're in the higher tax brackets, then this number goes much higher — into the 45%+ range.
As many readers will know, there are four main social insurance programs of which health insurance is part: the Shakai Hoken program which most private companies are subscribed to, the Kokumin Hoken program, which is for people not in regular employment or who are self-employed, private insurance programs which are run by a few major Japanese conglomerates, and a government employee program. For most of us, getting a visa renewal will mean being enrolled in either the Shakai Hoken or Kokumin Hoken programs.
Come April 1st next year, what can you do if you are not currently a contributor to social insurance? We contacted the Immigration Bureau to ask this question, and from what we can tell, they themselves have not yet settled on a policy of how to handle non-compliant people. They did say that they will only be checking for health insurance certificates, not pension and other insurances. So we suppose that the simplest answer is to go get yourself enrolled now in the Kokumin Kenko Hoken program. However, since there are a number of exemption categories for kenko hoken (working in a company of less than 5 people, for example), we suppose it might be possible to present yourself as being an exempt person, with, we think, some chance of being able to convince the interviewing officer that your visa should be renewed.
But is it really worth all the risk and hassle?
So how is it that people have been allowed to get away with not paying in health and other social welfare taxes until now? There doesn't seem to be an official reason, however, we believe it is because the government for the longest time held that the social insurance package was NOT a tax but rather a benefit, which is why it has not been administrated by the National Tax Agency. This duality of positioning caused the Social Insurance Agency (SIA) to be run differently, and unlike the Tax Agency, has for many decades decided for itself whether to make people pay or not. As we all know, this has changed over the last 5 years, as it came to light that the SIA not only let people off having to pay, but also themselves lost 50MM or so contributor records.
It seems that the new government position is that the SIA once it has been reorganized into a new agency next year, will function more like the National Tax Agency. Indeed, we think that within 5-10 years, the two will be merged, and then the Japanese public will be faced with the reality that Social Insurance really is a tax, not just a pretend one.
So you're stuck with having to pay at least something. The good news is that if you're self-employed, a contractor, or a student, you can pay directly to the government, and the rates are not all that unreasonable — certainly the overall cost of social insurance is significantly cheaper than if you're a regular salaryperson. As a general guide:
* Kokumin Nenkin (National Pension) — JPY14,660/month currently
* Kokumin Kenko Hoken (National Health Insurance) — roughly about 9%. Actual premium is based on your previous year's taxable income and number of dependents. Annual premiums range up to JPY530,000/year (JPY44,166/month)
* Kaigo Hoken — only paid by those over 40. Levied as portion of previous year's taxable income, up to JPY90,000/year
Lastly, is the threat of withholding a foreigner's visa renewal if they don't pay their social insurance fair? Our guess is that this point may eventually be taken to court by someone caught by the new rule. It is clear that Social Insurance is NOT a tax yet, and in June this year the Nikkei ran an article saying that the Social Insurance Agency had a contributor compliance rate for Japanese citizens for National Pension of just 62.1% (no word on the health rate) — so obviously there are plenty of Japanese not paying in to the system. Yet, we don't hear of anyone being punished for that. In fact, just the opposite, the Agency allows people who are on low wages to only pay a portion of their obligations, and so the real non-full compliance rate for social insurance is just 45.6%!
Bad luck if you're a foreigner… you don't get to choose.
**************
SUBSCRIBE to, UNSUBSCRIBE from Terrie's Take at:
http://mailman.japaninc.com/mailman/listinfo/terrie
BACK ISSUES
http://www.japaninc.com/terries_take, or,
http://mailman.japaninc.com/pipermail/terrie/
ENDS