mytest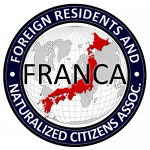 UPDATES ON TWITTER: arudoudebito
Hi Blog. Bit of a tangent but not really. Here's what happens when another multinational apparently caters to "regional sensibilities" — this time Microsoft photoshopping out an African-American in one of its ads to cater to a Polish audience.
Contrast with "Mr James". We see none of the cultural relativity that the whole McDonald's Japan "Mr James" issue got (or even claims of "just-deserts" from certain parties). And Microsoft even apologizes — something McDonald's Japan has steadfastly refused to do (and still runs the "Mr James" campaign to this day; fortunately it finishes shortly). Any theories behind the difference?
(One that comes to mind is that people are loath to criticize an apparently more esoteric and impenetrable culture, but I can poke holes in that one pretty easily — even the report below claims "Poland is ethnically homogeneous".)
Arudou Debito in Sapporo
Original source:
http://www.theglobeandmail.com/news/technology/microsoft-apologizes-for-changing-race-in-photo/article1265096/
(site is now pay-only)
Archived at http://www.findingdulcinea.com/news/business/2009/aug/Microsoft-Photoshops-Out-Diversity-for-Polish-Ad–Sparking-Race-Controversy.html
========================================
Microsoft Photoshops Out Diversity for Polish Ad, Sparking Race Controversy
The Globe and Mail, August 27, 2009 06:00 PM
Microsoft has apologized for replacing a black man's head with that of a white man in a promotional photo on its Polish Web site, but concerns linger over diversity in advertising.
RACE RETOUCHED
Sitting together and smiling over the slogan, "Empower your people with the IT tools they need," an Asian man, an African-American man and a white woman harmoniously appear in a promotional photo on Microsoft's U.S. Web site. When that same trio smiled over a translated slogan on the company's Polish Web site, however, the
black man's head had been digitally exchanged
for a younger white man's face, reported BBC News.
Visual courtesy
http://mashable.com/2009/08/26/microsoft-photoshop-trainwreck/
The picture's poor editing made the gaffe more embarrassing for Microsoft, since the white man's head was simply perched atop the original African American's body, with his distinctly black hand still intact.
Microsoft has already apologized and removed the offending photo, and a spokeswoman in Poland insisted that, "We are a multiracial company and there isn't a chance any of us are racist," according to The Times of London. She claimed that the photo's editors had already left the company before the uproar arose.
While controversy often crops up when race meets Photoshop, other recent snafus have caught advertisers overplaying, not whitewashing, diversity. Researchers at Augsburg College found, Inside Higher Ed reported last year, that "more than 75 percent of colleges appeared to overrepresent black students in viewbooks," sometimes with the help of Photoshop. Similarly, the official Toronto Fun Guide made headlines earlier this summer for itsdigitally diversified cover, which replaced a Latino father with a black man in a family picture, according to Allison Hanes of the Canadian paper National Post. Toronto officials insisted that it was an "inclusive" act, obeying a 2008 policy to "show diversity" in city publications.
These incidents fit into a larger movement toward "visual diversity" in advertising. By juxtaposing different racial groups in ads, advertisers hope to appeal to multiple audiences at once, MSNBC explained, while also "conveying a message that corporate America is not just 'in touch,' racially speaking, but inclusive." According to Melanie Shreffler, editor of advertising newsletter Marketing to the Emerging Majorities, America's shifting demographics dictate this trend. Shreffler told MSNBC that advertisers "aren't turning out multicultural ads for the good of society," but rather they "recognize there is money involved" in marketing to America's rapidly expanding minority groups.
Microsoft's blunder, rather than contradicting Shreffler's analysis, may confirm it. Unlike America, where Microsoft displayed the multicultural photo intact, Poland is ethnically homogenous, with almost 97 percent of its people identifying as Polish, according to the C.I.A. World Factbook.
BACKGROUND: AD INDUSTRY'S HISTORY OF DISCRIMINATION ISSUES
Earlier this month, BMW's advertiser
sparked its own racially-driven controversy
when it excluded "urban" radio, traditionally associated with African-American audiences, as a market for its Mini Cooper advertisements, findingDulcinea reported. "No urban dictates,"
defined by The Washington Times
as a policy "issued by companies who associate urban listeners with a lifestyle that they are trying to avoid," have been banned by the Federal Communications Commission.
Although the company apologized, the National Association of Black Owned Broadcasters insisted that the incident "raises the uncomfortable specter of a corporate culture that condones discriminatory practices."
They are not the only ones to accuse the ad industry of a discriminatory culture, despite industry initiatives to promote diversity. The Madison Avenue Project, a collaboration launched earlier this year between the NAACP and civil rights law firm Mehri & Skalet, found that African Americans earn 20 percent less than whites in advertising, and that the gap between black and white employment in the ad industry is 38 percent greater than in the overall labor market.
ENDS