mytest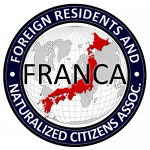 UPDATES ON TWITTER: arudoudebito
Hi Blog.  Slightly dated article recently published in the South China Morning Post, but still worth a read, for how the issues of Japanese family law and child abductions affect Japanese too.  Let's have more of this info in editorials in places like the Asahi.  Arudou Debito
==========================================
Divorced fathers in Japan fight to see children
Law almost always grant custody to mothers; dads want that to change
Junji Kurokawa / AP
Divorcee Masahiro Yoshida, a 58-year-old musician, is among a small but growing number of divorced or separated fathers who have turned to the courts to get custody back, or at least gain a right to see their children.
updated 12:04 p.m. ET Oct. 8, 2009 (South China Morning Post October 20, 2009)
http://www.msnbc.msn.com/id/33225909/ns/today-parenting_and_family/

TOKYO – On Christmas Eve two years ago, Masahiro Yoshida returned to his home to find it empty. His wife had fled with their 2-year-old daughter, seeking a divorce.
Since then, he's rarely seen his child because Japanese law grants custody to only one parent — almost always the mother. His wife has refused to allow him regular visits, accusing him of emotional swings and past verbal and sometimes physical abuse.
Yoshida, a 58-year-old musician, is among a small but growing number of divorced or separated fathers who have turned to the courts to get custody, or at least gain a right to see their children. More broadly, many are demanding a change in Japanese law to allow joint custody, as is the case in most developed countries.
"I think about my daughter all the time. I can't believe the courts allow this," said Yoshida, who admits hitting his wife twice but otherwise denies her claims. "This is a country that allows kidnapping."
The law was thrown into the international spotlight last week when an American was arrested for allegedly snatching his children from his Japanese ex-wife as they walked to school in southern Japan. Christopher Savoie, a 38-year-old Tennessee man, remains in custody in the city of Fukuoka while prosecutors decide whether to press charges.
His case has received little attention in Japan, a reflection of how widely accepted it is that young children should remain with their mother in divorces or separations. The law doesn't explicitly say mothers should get custody — only that one parent should, and by cultural default, that's the mother.
A common issue
"In Japan, nobody thinks it's a problem if a mother takes away her children without consent," said Hideki Tani, a lawyer who has taken on cases of fathers seeking access to their children. "Here, it's common for either parent to completely lose contact with children, but people outside Japan find it outrageous."
Tani did acknowledge a need to address problems like domestic violence that can contribute to broken families.
Lately, the number of custody battles has risen as overall divorce cases have climbed and more men have become involved in child-rearing and homemaking. Divorced men also say that children should have a right to see their fathers — and that too often the kids' interests are neglected.
"Nobody thinks about children's well-being," Yoshida said. "They are the victims."
Last year, there were more than 20,000 child custody cases in Japanese family courts, up from less than 17,000 in 2000, Ministry of Justice statistics show. About 90 percent of those decisions favored the mothers — as in Yoshida's case.
In December, a court ruled against his petition for custody of — or rights to visit — his daughter, now 4, who lives with his ex-wife and her parents.
"I'm outraged by a society that allows this," Yoshida said.
His ex-wife, Akemi Kurahashi, 44, says she left Yoshida because she and her child needed legal protection from an abusive husband. She says most of it was verbal, but that once her eardrum burst when he hit her.
She twice left Yoshida, but returned when he begged and apologized, she said. Worn down, she eventually fled with their daughter that Christmas Eve when he was out performing with his jazz band.
Kurahashi says she is willing to consider letting him visit once a month on the condition he is emotionally stable and the visit takes place in public and in her presence. She is even open to the principle of joint custody in Japan, though she said the law must guarantee protection against domestic violence.
"I will swallow my own feelings if my daughter is happy seeing her dad," she said. "But I still fear he may end up hurting me or her someday."
Fathers retaliate
There have also been a few cases of fathers forcibly keeping children away from their ex-wives. In June, a 48-year-old man was arrested in Tochigi prefecture, northeast of Tokyo, after refusing to hand over his 3-year-old son to his wife, who had left them, despite a court decision that the son should be legally in the care of his former wife.
Yoshida has banded together with other divorced fathers to form a support group, one of several that have sprung up in recent years.
A few lawyers and lawmakers have showed support for their cause. A bar association group is studying parenting and visitation arrangements in other countries such as Australia.
Japan also faces a growing number of international custody disputes. The U.S., Britain, France and Canada have urged Japan to sign the 1980 Hague Convention on International Child Abduction, which has been signed by 80 countries. It seeks to standardize laws among participating countries to ensure that custody decisions can be made by appropriate courts and protect the rights of access of both parents.
Japan's government has argued that signing the convention may not protect Japanese women and their children from abusive foreign husbands. Foreign Minister Katsuya Okada said this week that officials were reviewing the matter.
Divorced fathers say that joining the Hague convention would be a major step toward bringing the possibility of joint custody to Japan because it would require a major overhaul of the country's family laws.
"For us it's not a diplomatic issue. It's a problem at home that Japan should correct," said Mitsuru Munakata, a 34-year-old freelance writer who has seen his 3-year-old daughter only twice in the last two years.
Although he recently won court permission for a two-hour meeting with his daughter every other month, he is concerned because his ex-partner is now remarried — and if she dies the custody right would go to her new husband.
"Then I'm totally out of the picture," Munakata said. "When I have an urge to see my daughter, I worry that I might get arrested someday."
ENDS