mytest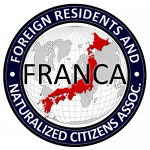 UPDATES ON TWITTER: arudoudebito
Hi Blog.  Hatoyama speaks at APEC last week, tells Japan it should ready itself for migration.
This should be a hopeful development, although it's not clear how much exposure this story got (a Google news search only showed some minor hits; the AFP only seemed to cover this in any detail; there was a little more in the Japanese databases, kedo).  Submitted for your commentary.  Also below is the Nov 4 PM Hatoyama Cabinet Newsletter, full of crie du coeur but a bit sketchy on details.
Again, wait and see, but I still find it disappointing that very little that would protect NJ rights in Japan is even on the drawing board.  So we should be demanding it wherever possible.  We've tried bringing a million or so NJ here since 1990 without protecting their rights and lifestyles from discrimination.  Look where it got us.
Let's learn from that already, shall we?  Arudou Debito in Sapporo
//////////////////////////////////////////////////
Japan PM says nation should open up to migrants
http://www.abs-cbnnews.com/pinoy-migration/11/14/09/japan-pm-says-nation-should-open-migrants
and
http://sg.news.yahoo.com/afp/20091114/tap-apec-japan-policy-immigration-d1078a1.html
Agence France-Presse | 11/15/2009 12:46 AM, Courtesy RI and JK
SINGAPORE – Japan's Prime Minister Yukio Hatoyama said Saturday that his country, which is battling low birth rates and an ageing population, should make itself more attractive to migrants.
Japan has some of the world's strictest controls on immigration, and Hatoyama admitted that he was broaching a "sensitive issue".
But he said that as well as introducing pro-family policies, Japan should attempt to encourage migrants to live and work there.
"I think Japan should also make itself a country attractive to people so that more and more people, including tourists, hope to visit Japan, hope to live and work in Japan," he said on the sidelines of an Asia-Pacific summit.
"I am not sure if I can call this 'immigration policy', but what's important is to create an environment that is friendly to people all around the world so that they voluntarily live in Japan," he said.
Japan has relatively few resident foreigners, although in recent years it has cautiously opened up its job market to nurses and care workers from some Southeast Asian countries.
"First, we will improve support for child-rearing by offering cash allowances for families with children," before thinking about immigration to address the country's low birth rate, the premier said.
Japan's population has been shrinking since 2005. Despite efforts to raise the birth rate, a woman's average number of offspring now hovers around 1.3, well below the 2.07 needed to maintain the population.
Japan rejected the prospect of mass immigration under the conservative government led by the Liberal Democratic Party. Hatoyama's centre-left Democratic Party of Japan (DPJ) ousted them in September.
Some politicians have argued that an influx of immigrants would lead to lower wages for Japanese workers and a higher crime rate.
Hatoyama's DPJ has not detailed its immigration policy.
ARTICLE ENDS
///////////////////////////////////////////
BONUS: HATOYAMA CABINET NEWSLETTER: SKETCHES OF GOALS WITH SKETCHY DETAILS, BUT EARNEST TONE
From: "Cabinet", Courtesy of Peach
Subject: Hatoyama Cabinet E-mail Magazine No.4 (November 4, 2009)
Reply-To: kantei@mmz.kantei.go.jp
===================================================================
Hatoyama Cabinet E-mail Magazine No.4 (November 4, 2009)
===================================================================
Yukio Hatoyama's "Yu-Ai"
— Message from the Prime Minister (Provisional Translation)
"Creating a new nation"
The new Diet session has begun under the new government.
The 173rd session of the Diet, which began on October 26, is the
first Diet session since the change of government. In delivering
the policy speech at the beginning of this extraordinary session of
the Diet and answering subsequent questions from representatives of
political parties, I strove to ensure that the message and answers
are prepared by us, politicians, and are conveyed to the people in
as clear language as possible.
This is because in thinking how to give an answer that would reach
out to the people, each minister and, of course I myself, thought
it important that our wishes become one with those of the people.
If it were just a matter of reading off a script prepared by
excellent bureaucrats, as was the tradition with former governments,
it would be possible to go through a plenary session no matter who
the prime minister or ministers were. To be honest, as my
diplomatic schedule continued, there were times when I felt
physically drained in writing from scratch the first and most
important policy speech after the inauguration of the new
government.
Then, whenever I felt so, I recalled the images of the people who
have great expectations of us and entrusted the hope for the future
of Japan to us by voting for us. This strengthened my belief that
I must express my determination in my own words no matter what;
what I want to do in this new government and what kind of nation
I want to create. I am sure that each minister felt the same way.
I believe that our Cabinet pushing Diet affairs forward in this
manner is one representation of politics of political leadership.
In terms of nation building, the nation that I aim for is a society
of "yu-ai," or fraternity, a society of self-support and
co-existence in which each individual exerts their capabilities and
mutually supports one another. This applies to the relationships
between politics and the people, the public and private sectors,
and national and local governments. In order for each individual,
each company, and each community to fully exert their capabilities,
we must reform laws, regulations, and bad customs that hamper this.
It was only natural for the people and communities, having lost
their strengths in the devastation following the defeat in the war,
to first look for a government-led rebuilding of the nation.
However, more than 60 years have passed since then and Japan has
changed greatly. I want the people to break away from their
dependency on others to do something, to think instead what they
can do for themselves, and to show their strengths to their full
extent.
To this end, I want to value the origin of my politics of
fraternity — to ensure that the perspectives of the disadvantaged
in society and minorities are respected. Society must extend
a helping hand to the people and places that sincerely need it. The
role of politics, I believe, is to create a framework for this.
For the new government, everything is a challenge at this Diet
session. The entire Cabinet and all the Diet members will do our
utmost to always face the people and conduct Diet affairs for the
people, so that the people can feel that politics have changed and
anticipate the change that Japan is about to undergo. I invite you
all to actively participate in politics. Let us create our new
Japan together!
* Profile of the Prime Minister
http://www.kantei.go.jp/foreign/hatoyama/profile/index_e.html
===================================================================
[What's New in Government Internet TV]
<1ch>Prime Minister
[The Prime Minister in action]
– The Prime Minister Attends a Series of ASEAN-related Summit
Meetings in Thailand (October 23 – 25, 2009)
http://nettv.gov-online.go.jp/eng/prg/prg1926.html
[Prime Minister's Week in Review]
– Japan-ASEAN Summit Meeting and other topics
(October 19 – 25, 2009)
http://nettv.gov-online.go.jp/eng/prg/prg1925.html
– Opening Ceremony of the Tokyo International Film Festival and
other topics (October 12 – 18, 2009)
http://nettv.gov-online.go.jp/eng/prg/prg1924.html
* Please click below to open "Japanese Government Internet TV"
in English.
http://nettv.gov-online.go.jp/eng/index.html
===================================================================
[The Prime Minister in action]
– The Prime Minister Attends the Interpellation Session at the
Plenary Session of the House of Representatives (October 28, 2009)
and other topics
http://www.kantei.go.jp/foreign/hatoyama/actions/index_e.html
* Please click below to open the online magazine
"Highlighting JAPAN," which introduces the main policies of
the Japanese Government, as well as Japan's arts, culture,
science and technology, among other topics.
http://www.gov-online.go.jp/eng/publicity/book/hlj/
===================================================================
[Hatoyama Cabinet E-mail Magazine]
– Click below to make comments on this e-mail magazine
http://www.mmz.kantei.go.jp/enquetePcEn
– Subscription, cancellation, and backnumber of this e-mail
magazine
http://www.mmz.kantei.go.jp/foreign/m-magazine/
General Editor : Prime Minister Yukio Hatoyama
Chief Editor : Deputy Chief Cabinet Secretary Yorihisa Matsuno
Publication : Cabinet Public Relations Office
1-6-1 Nagata-cho, Chiyoda-ku, Tokyo 100-8968, Japan
ENDS