mytest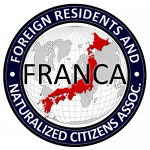 UPDATES ON TWITTER: arudoudebito,
DEBITO.ORG PODCASTS now on iTunes, subscribe free
Hi Blog.  Here are a few articles that have sat in my "Drafts" section for months, waiting for the right time to be posted on Debito.org (it happens sometimes, sorry).  Their point is that we have plenty of voices saying that the NJ nurses brought under the special visa program ought to be given a bit more of a break when it comes to language training (again, these people are qualified nurses — it's only a language barrier), and yet the GOJ intransigently says that these people don't deserve one — they should pass the same exam that only about 50% of native Japanese speakers pass anyway.  Can't you at least simplify the language and add furigana?  Noooo, that would be unfair!  As if it's not unfair already.
I understand the argument that in emergency situations, people should be able to be communicated with without error, but surely there's some grey in there.  My belief, as I said yesterday and numerous times before, is that this is just taking advantage of fear to mask the program's true intention, of  keeping NJ on a short-term revolving door visa program so they don't come here to stay permanently.  These articles below are further evidence I believe of the subterfuge.  Sorry to have taken so long to get to them.  One-two punch for this week.  Arudou Debito in Tokyo
/////////////////////////////////////////
Survey: 70% want special exams for Indonesian trainees
BY TOMOKO SOGO, SONOKO MIYAZAKI AND MIKI MORIMOTO
THE ASAHI SHIMBUN
2009/11/3
http://www.asahi.com/english/Herald-asahi/TKY200911030096.html
About 70 percent of medical and welfare facilities with Indonesian nurse and caregiver trainees believe the national qualification exams should include some special treatment for those lacking fluency in Japanese, an Asahi Shimbun survey showed.
Thirty-seven percent of the hospitals and nursing-care facilities said furigana pronunciations for kanji should be added in the exam questions, the most commonly chosen request, while nearly 33 percent said the trainees should be allowed to take the exams in their native language or in English.
Fifty-nine percent said they were "satisfied" or "relatively satisfied" with the specialized job skills of the trainees, but less than 20 percent of those surveyed believe the trainees would be able to pass the exams.
Those who pass their exams are allowed to stay on in Japan, while those who fail must return to Indonesia when their stays expire.
An official at the Ministry of Health, Labor and Welfare dismissed suggestions that special considerations be made, saying that both Japan and Indonesia agreed that the trainees would "attain the required qualifications in line with Japanese law under the (economic partnership) agreement.
"We have no intention of lowering the standards of the exams," the official said.
The survey was conducted between late September and early October and involved 47 hospitals and 53 nursing-care facilities. Valid responses were obtained from 86 of them.
The first group of 208 Indonesian trainees came to Japan in summer 2008. After receiving basic training, they have been working as novices at hospitals and nursing-care facilities. Nurse trainees have three chances to take the national exam during their maximum three-year stay in Japan.
Caregiver trainees have only one shot at passing their exam during their four-year stay because they are required to have three years of job experience.
Many of the trainees are either qualified to practice in Indonesia or have undergone training there. The difficulty in learning Japanese has been cited as their biggest obstacle in passing the national exams.
Thirty hospitals and 41 nursing-care facilities sought some kind of change to the exams, including eased language standards.
Fifty-eight percent said they hoped the government would extend the permitted stay period to give trainees more opportunities to take the exam.
The most commonly cited reason for seeking a change concerning Japanese language in the exams was that it was difficult for trainees to understand complicated kanji and technical terms used to describe common symptoms, such as bedsores and a patient's posture.
Thirteen respondents, including nine hospitals, said they did not think any special treatment should be given to the trainees, citing the need to maintain fairness or prevent accidents.
Regarding Japanese language proficiency, 56 percent of the respondents said they were either "dissatisfied" or "relatively dissatisfied" with the trainees' abilities, while 45 percent said the trainees lacked ample time to study the language.
They also cited a lack of staff members capable of teaching the Japanese language.(IHT/Asahi: November 3,2009)
/////////////////////////////////////////
国家試験、言葉の壁訴え 外国人看護師ら受け入れ施設(1/2ページ)
2009年11月2日4時32分
http://www.asahi.com/national/update/1102/OSK200911010119.html
日本とインドネシアの経済連携協定(EPA)に基づき、看護師と介護福祉士の候補者を受け入れた病院・介護施設計100カ所の少なくとも7割強が、資格取得のための国家試験で日本語の振り仮名をつけたり、母国語の選択肢を設けたりするなど、何らかの配慮をすべきだと考えていることが朝日新聞社のアンケートでわかった。「試験に合格できると思う」と答えたのは2割に満たず、日本語の習熟がなお、厚い壁になっている実情が浮かんだ。
インドネシア人が働く全国の病院47カ所と介護施設53カ所を対象に、9月下旬から10月上旬にかけてアンケートを送付。「施設側の方針」などが理由の回答拒否を除く86カ所から回答を得た。
国家試験の受験方法について意見を聞いたところ、最も多かったのは「日本語の振り仮名をつける」で32カ所。「母国語や英語での選択肢を与える」も28カ所あった。「褥瘡(じょくそう)」(床ずれ)、「仰臥位(ぎょうがい)」(仰向けに寝た姿勢)など専門用語の多さや漢字の難しさが主な理由で、「その他」に記入のあった「受験回数を増やす」「試験時間の延長」なども含めると、71カ所(病院30、介護施設41)が何らかの変更を求めていた。
一方、「特段の配慮をすべきでない」は13カ所。このうち9カ所が病院で、日本人との平等性や医療事故の防止などが理由だった。
厚生労働省は「日本の法令に沿った資格付与が協定で決まっており、試験水準を下げることは考えていない」と受験方法の変更に否定的だ。それでも受け入れ側の要望が強いのは「このままでは合格できない」との危機感がある。
現段階での日本語能力に対する評価は、「不満」「やや不満」を合わせて56%。学習時間については、45%が「足りていない」と回答し、理由として「教える側の体制不足」などが目立った。
合格見通しは「合格者を出せると思わない」が33カ所(38%)で、「思う」の15カ所(17%)を大きく上回る。さらに、受験機会を増やすなどの理由で全体の58%が「在留期間の延長」を求めた。(十河朋子、宮崎園子、森本美紀)
◇
看護・介護現場へのインドネシア人受け入れ 昨夏、第1陣の208人が来日し、研修を積んだ後、全国の病院と介護施設で働き始めた。それぞれ一定の専門知識を持つが、日本では無資格のため、看護師候補者は上限3年、介護福祉士候補者は同4年の滞在期間内に国家試験を受験。合格すれば引き続き滞在できるが、不合格だと帰国しなければならない。看護師試験が期間内に受験機会が3度あるのに対し、3年の実務経験が必要な介護福祉士試験は1度だけ。今年2月の看護師国家試験では82人が挑戦し、合格者はゼロだった。
/////////////////////////////////////////
国家試験見直しへ議論 外相、外国人看護師研修生問題で
朝日新聞 2009年11月21日22時0分
http://www.asahi.com/politics/update/1121/NGY200911210022.html
岡田克也外相は21日、インドネシアなどからの看護師、介護福祉士の研修生が日本語の壁などで国家試験に苦戦し、期待される合格者数が確保できない問題について「本国では優秀なのに日本で3年間研修しても受からず、帰国するようなことがあってはならない」と述べ、外務省内で試験などの見直しに向け議論を始めていることを初めて明らかにした。
この日、三重県四日市市で開いたオープンセミナーでの講演で話した。岡田外相は経済連携協定(EPA)に基づき来日した研修生について「漢字が難しく、ほとんどの人が受からないだろう」との認識を示し、「ほとんど落ちるという試験とはいかがなものか。彼らに課すような試験ではないのではないか」と疑問を示した。
講演後記者団に対し、研修生の意見も聴き、見直しに向けて外務省で議論をまとめたうえ、今後、厚生労働省など各省庁と協議する考えを示した。(中川史)
/////////////////////////////////////////
Indonesia to supply 500 more caregivers
Japan Times/Kyodo News/Bernama Nov 25, 2009
http://search.japantimes.co.jp/cgi-bin/nn20091125a7.html
Japan will accept up to 500 health care workers from Indonesia in the fiscal year that starts next April 1 under an economic partnership agreement, the health ministry said Tuesday.
The quota breaks down to 200 nurses and 300 nursing aides. The government has informed Indonesia of the decision, officials said.
In 2008 and 2009, Japan set the quota at 1,000 health care workers and accepted 570 from Indonesia — 277 nurses and 293 caregivers.
Japan International Corp. of Welfare Services, an affiliate of the health ministry, will seek out hospitals and nursing care facilities from across Japan willing to accept the Indonesian health care workers, the officials said.
Japan has accepted Filipino nurses and caregivers from the Philippines under a similar agreement.
While working they study for Japanese-language and medical tests to become licensed nurses and care givers.
Four of the Indonesian health care workers who entered Japan last year have returned home because of unexpected working conditions, climate or personal reasons.
The Japan Times: Wednesday, Nov. 25, 2009