mytest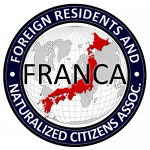 UPDATES ON TWITTER: arudoudebito
DEBITO.ORG PODCASTS now on iTunes, subscribe free
Hi Blog.  Here is a slew of articles regarding the Japan-Asian countries' EPA program to import health care workers to Japan, which we have discussed on Debito.org before.
First up, some background FYI on the issue from the Japan Times, then an article by the Yomiuri on the language barrier faced by NJ nurses over here on the nursing visa program — once just Filipinos/Filipinas and Indonesians, perhaps being expanded to Thais and Vietnamese.  Then a thoughtful essay by Terrie Lloyd on the prospects of overcoming the language barrier in a decent amount of time.  And finally, a Japan Times article calling for a serious revision of the program to give people more time to come up to speed in the Japanese language.
Unsaid (so I'll say it) is the quite possible goal of setting a hurdle too high in the first place, so that few NJ will qualify to stay longer than three years, and the visa status remains a revolving-door employment program.  It wouldn't be the first time the GOJ has acted in such bad faith towards NJ labor.  Arudou Debito in Tokyo
//////////////////////////////////////////
Background on the issue from Japan Times FYI Column:
FYI
FOREIGN NURSES
Language sets high hurdle for caregiver candidates
By MIZUHO AOKI Staff writer
Tuesday, May 11, 2010
(…)
Why did Japan start accepting nurse and caregiver candidates from Indonesia and the Philippines?
The acceptance is part of bilateral EPAs, one with Indonesia that took effect on July 1, 2008, and another with the Philippines
that started on Dec. 11 the same year.
Under the accords, Japan can benefit from the reduction or removal of tariffs on Japanese goods. In return, Japan agreed to accept nurses and caregivers from the two countries as candidates for certification to work here.
Although the Health, Labor and Welfare Ministry has denied that accepting foreign caregivers is part of efforts to resolve the manpower shortage in health care,
about 60 percent of hospitals and about 50 percent of welfare facilities that have accepted Indonesian candidates said they offered them jobs hoping to improve staff levels, according to a survey conducted by the health ministry.
What is required to become a qualified nurse or caregiver in Japan under the EPAs?
Both Indonesians and Filipinos must be qualified nurses in their home countries. Plus, Indonesian nurses must have more than two years of experience. Filipino nurses should have three years of experience.
For caregivers, Indonesians must be graduates of nursing universities or schools that require at least three years of study. Filipinos must be graduates of four-year universities or nursing colleges.
All are required to take six months of Japanese-language training before working for care facilities.
Nurses must pass the annual exam within three years, while caregivers get four years. To be qualified to take the exam, caregiver applicants must have three years of on-the-job training in Japan, which means they have only one shot to pass the exam before they are asked to return to their countries.
Rest at http://search.japantimes.co.jp/cgi-bin/nn20100511i1.html
//////////////////////////////////////////////
High language barrier for nurses
Yomiuri Shimbun Apr. 13, 2010
Hirofumi Noguchi and Takashi Koyama / Yomiuri Shimbun Staff Writers, Courtesy of Kevin
http://www.yomiuri.co.jp/dy/national/20100413TDY01T01.htm
Masugi Sato, the director of Sato Hospital in Hirakata, Osaka Prefecture, was deeply disappointed by the results of this year's national nurses examination. Two foreign nurses are working at his hospital under a project tied to an economic partnership agreement (EPA), aiming to pass the nurses exam after acquiring work experience in Japan, but both failed the test.
Only three, or 1.2 percent, of the non-Japanese applicants for the latest test were successful.
"I was correct in worrying that the Japanese-language proficiency [of the two foreign nurses] might be insufficient," Sato said.
The government announced the exam results March 26. It was the second chance to achieve qualification for the first group of foreign nurses who came to Japan under the economic partnership program.
In the first opportunity in 2009, 82 foreign nurses took the exam, and all failed. This year, 254 such nurses applied, and three passed.
The news was a relief for the different parties involved, but there were still 251 unsuccessful applicants. If any of the 98 Indonesian nurses in the first group fail the test next year, they will have to return home.
Japan has agreed to accept nurses and nursing caregivers from Indonesia and the Philippines under its EPAs with those nations. Currently, 840 foreign nurses and caregivers work in Japan under the program.
If they pass the qualifying exam within their designated periods–three years for nurses and four years for nursing caregivers–they can continue to work in Japan beyond those periods. The government is in talks to accept nurses and caregivers from Vietnam and caregivers from Thailand.
Sato Hospital hosts two Indonesians, and it is the hospital's responsibility to prepare them for the test, although there are no established methods or textbooks translated into Indonesian. It takes the Indonesian staff one week to learn a single page in a textbook written in Japanese, looking up the technical terms in dictionaries as they go.
Indonesia does not have public health insurance or nursing care insurance systems. "The test covers three kinds of insurance programs, including national health insurance," said Junichi Itaoka, 58, a volunteer who teaches Japanese to the nurses. "I taught them about it, but they don't seem to grasp the differences."
One of the two Indonesians, Ida Ayu Made Juliantari, had a good education in Indonesia and four years of work experience at a hospital there before coming to Japan.
But her experience often is not applicable in Japan. "In Indonesia, many patients [I dealt with] had infectious diseases or appendicitis. I rarely saw elderly people with dementia," she said in Japanese.
Tomomi Yoshino, the chief nurse who is her supervisor, said: "She has only one more chance. We must do our best."
===
Burden of education
Morina Melina Ross Tambunan, 23, is a nursing care worker at Arcadia, a health care facility for the elderly in Musashi-Murayama, Tokyo. She continues to help patients eat even when it is time for her break, and is well liked among them.
Chief care worker Manami Komatsu, 31, says: "She's our role model for polite language. She inspires us."
Overall, however, medical institutions are seeking far fewer foreign nurses and caregivers this fiscal year. In total, they have requested 139 nurses and 189 caregivers, 60 percent fewer than the previous fiscal year.
The reason is believed to be the educational burden involved in taking on foreign workers. Also, an increasing number of Japanese are seeking jobs in the nursing and caregiver fields amid the ongoing recession.
Morina plans to take the national qualification exam for nursing caregivers two years from now. The pass rate among Japanese applicants is 50 percent.
Morina takes a two-hour Japanese lesson three to four times a week, but is still far from the level needed to pass.
"Under the current exam, all [foreign] applicants may fail, and the program itself may fail," said facility head Tsuneto Kimura. "Even if they don't pass the same exam as Japanese applicants, they can work well."
Numerous experts and observers are calling for the program to be reviewed.
Four hospital groups, including the Japan Hospital Association, submitted a set of proposals to the government last month. The proposals included:
Foreign nurses and caregivers should be provided with sufficient Japanese-language education before coming to Japan.
Candidates should be allowed to stay in Japan for an extended period and given more opportunities to take the exam.
A civic group named Garuda Supporters called for "special measures in consideration of the Japanese-language handicap," such as extending the time applicants have to complete the exam.
The tests use terms so technical that few native Japanese speakers can read them. For example, "jokuso" is a synonym of "tokozure" (bedsore), and "goen" is a term for aspiration.
"I'll ask the exam committee [that creates the questions] to consider whether difficult terms can be replaced with easy words," Health, Labor and Welfare Minister Akira Nagatsuma has said,
Still, it is unclear whether word changes would boost the number of foreigners passing the exam.
To increase the number of successful applicants under the current framework, the government has begun supporting medical institutions in their efforts to help foreign employees improve their Japanese skills.
Starting this fiscal year, the government is granting subsidies to medical facilities to hire Japanese-language teachers.
The Japan International Corporation of Welfare Services, which acts as an intermediary between foreign nurses and Japanese medical institutions, distributed three kinds of textbooks for the exams.
"Hospitals are having a harder time and are more frustrated than we expected. We want to support them," an official of the organization said.
(Apr. 13, 2010)
//////////////////////////////////////////////////
* * * * * * * * * T E R R I E 'S T A K E * * * * * * *
A weekly roundup of news & information from Terrie Lloyd.
(http://www.terrie.com)
General Edition Sunday, May 09, 2010 Issue No. 564
Back in March (TT559) we reported that out of 257 Filipino nurses brought to Japan to help out with the nation's nursing shortage, only 3 actually passed their Japanese-language nursing exams. While in 2009, none of the 82 candidates passed. This represents a stunning waste of human resources, money, and dreams, both here in Japan and back in the Philippines.
As we mentioned in the news item at the time, most of the blame on this rather miserable statistic can be placed with the Japanese authorities who conceived the program in the first place. How can someone possibly learn enough Japanese in the first 6 months that over the remaining 2 1/2 years of gruelingly long hours of manual labor they can then acquire the rest of the language needed to actually pass their nursing exams?
Indeed, one of the three to successfully pass recounted how she had to fight to stay awake and study until 01:00am every morning, trying to acquire sufficient kanji to read the exam questions in the first place. Let's remember that she was already a fully qualified nurse — so this was really just a language issue.
From our experience (both personal and through observation) the quickest that an intelligent person not used to Chinese/Japanese characters can actually learn and be functional in the language, from zero, is about one year. And for those wanting to be productive (versus merely functional) two years is a much better time frame. These periods, by the way, mean FULL TIME study — in a highly structured classroom setting, with lots of quality teaching time, and with the very best language aids that money can buy. Add work responsibilities and long hours, and an immigrant may never master Japanese properly.
The basis for our saying one year is the practical minimum is based on the fact that certain diplomatic courses run here for staff of foreign embassies can turn out Japanese speakers/readers in one year so long as the person can dedicate themselves fully to their studies and doesn't have to worry about income, job responsibilities, etc. Although the graduates from such courses can indeed read a newspaper after a year, they will quickly tell you that a dictionary and a spare hour per article is also needed to cope. That's why we say that an extra year of study is worth investing in: it spares you having to carry a dictionary and hours of spare time.
Thus, to expect nurses from a relatively relaxed culture to come in and suddenly become Japanese-fluent, while changing bed pans and turning immobile patients over (remember they're not registered in Japan as nurses yet, so the work is manual and extremely tiring) is just an exercise in futility.
And it's not just nurses. There have been many schemes cooked up over the years to bring low-cost foreign workers to Japan and put them to work. One segment where there has been some (limited) success is in software development. In India, China, Vietnam, and the Philippines, there are numerous Japanese language schools servicing the needs of large corporations there that want to break into the Japanese market.
Typically these foreign employers have their engineers study on their own time initially, to prove that they have the basic interest, commitment, and capability. If the person passes their Japanese Language Proficiency Test (JLPT) Level Four exam, then they are given financial and work support to do a full-time course for at least 3 months to get to Level 3 or higher. If they pass Level 3, then they are placed on an eligibility roster for eventual assignment in Japan.
Now, admittedly, JLPT Level 3 isn't really that useful in a Japanese work environment, you need to have Level 2 or even Level 1 ability to be a proper contributor. But at least one's own personal needs and social support can be covered with Level 3. In reality, most of the work a foreign software person is going to perform in Japan anyway is going to be low level and relatively language independent. We say this because one of the most common jobs for foreign software developers is to churn out the mind-numbing code needed for device drivers and electromechanical devices. Recently there is some higher-end systems architecting work available, but this is still rare.
Anyway, we now have a situation where the designers of the nursing program are starting to realize that their charges are actually people and not little flexible-limbed robots, and therefore the idea of extending their language lessons by at least another 3-6 months without the conflict of grueling work schedules, is highly likely. Yes, it's going to be expensive, but without such steps, they can forget about having 10,000 extra foreign nurses here.
Japan could learn about language learning for foreign immigrants by taking a look at how foreign companies prepare their own employees for overseas assignments, and pick up on best practices. The Nikkei's erstwhile senior journalist, Waichi Sekiguchi, penned an interesting article several weeks ago about how Samsung prepares its staff for foreign postings, including coming to Japan.
He points out that the firm realizes that employees working abroad have to have strong language skills and so it has a program whereby trainees are sent abroad for a year, to intensively learn English, Chinese, or Japanese.
For the first nine months the employee does nothing but immersive study and for the following three months they are expected to get out into the local community and build a personal network. This last part is a stroke of brilliance because it strongly ties exam achievement with practical application of the newfound skill. Of course the employee receives salary during this entire period. Samsung also has Korea-based language training camps and about 1,100 employees attend these camps annually for 10 weeks of solid instruction. Apparently about 20,000 people, about 10% of the workforce, has gone through such intensive programs — which is very impressive.
Now, this discussion is about inbound workers rather than Japanese employees being sent abroad. So the point of the Samsung model is that here you have a large group of corporate elite, and even for such motivated employees the minimum language training offered is twelve months (if you include the three months dedicated to personal networking). This, in our opinion is the absolute minimum that should be offered to the nurses and engineers who are supposed to help out the nation in the future.
We have no doubt that some would prefer the technological answer. Therefore, one ray of hope may come from a company called Fuetrek, which has announced a software recognition application and accompanying chip set having an outstanding 99% accuracy. This is significantly higher than existing systems which come in at around 85% accuracy. The system uses a centralized network server to store and process a million-word/phrase database from input made on a cell phone or other remote device. The system is yet to be incorporated into any commercial devices, but if it is, perhaps this technology will go some way towards easing language issues for skilled foreign newcomers.
Of course if someone is having a heart attack and you're out of translator batteries, then we wonder who gets the blame? The hospital, the nurse, or the translation device vendor? 😉
ENDS
/////////////////////////////////////////
JAPAN TIMES EDITORIAL (excerpt)
EDITORIAL Monday, April 5, 2010
Ease up on the nursing exam
It is clear that the Japanese language is the barrier in the exams. Trainees receive Japanese training for the first six months, but after they start working as trainees, they face increasing difficulty in allocating the time necessary to learn Japanese. Host institutions also have difficulty providing them with sufficient support. The government should work out the standards for acquiring the necessary Japanese-language ability and give the necessary financial and other support to trainees and host institutions to help them achieve the goals.
There is the opinion that sufficient Japanese-language ability is a must because failure to understand medical records containing technical kanji terms could lead to serious accidents. If so, the period of stay for trainees should be lengthened to give them the opportunity to strengthen their Japanese-language ability as well as more chances to take the exams. Trainees should not be sent back home disappointed and feeling that they have failed.
Full article at http://search.japantimes.co.jp/cgi-bin/ed20100405a2.html
ENDS