mytest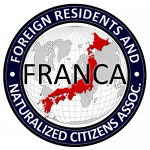 UPDATES ON TWITTER: arudoudebito
DEBITO.ORG PODCASTS now on iTunes, subscribe free
Hi Blog.  This has been bubbling a bit these past couple of days in the Comments Section of a few blog entries, so let's bring it to the fore and get a discussion going.
KFC (aka Kentucky Fried Chicken) has been accused of racism, according to various media sources, thanks to a recent advertisement it ran in Australia.  Here it is:
The Guardian UK writes:
========================================
KFC accused of racism over Australian advertisement
KFC advert showing Australian cricket fan placating West Indies supporters with chicken has caused anger in America
Andrew Clark guardian.co.uk, Wednesday 6 January 2010 16.32 GMT
http://www.guardian.co.uk/business/2010/jan/06/kfc-advertisement-accused-of-racism
The Australian arm of the fast-food chain KFC has been accused of racial insensitivity over a television commercial showing an outnumbered white cricket fan handing out pieces of fried chicken to appease a dancing, drumming and singing group of black West Indian supporters.
Aired as part of a series called "KFC's cricket survival guide", the 30-second clip depicts an uncomfortable looking man named Mick wearing a green and yellow Australian cricket shirt, surrounded on all sides in a cricket stand by high spirited Caribbean fans.
"Need a tip when you're stuck in an awkward situation?" Mick asks. He then passes round a bucket of KFC chicken, the drumming stops and he remarks: "Too easy."
Although intended only for an Antipodean audience, the clip has quickly found its way around the world on the internet, prompting stinging criticism in the US where fried chicken remains closely associated with age-old racist stereotypes about black people in the once segregated south.
A writer at one US newspaper, the Baltimore Sun, questioned whether the ad was a spoof, remarking: "If it is a genuine KFC advertisement, it could be seen as racially insensitive."
Another on-line commentator, Jack Shepherd of BuzzFeed, asks: "What's a white guy to do when he finds himself in a crowd full of black folks? KFC has the answer."
KFC Australia has come out fighting, saying that the commercial was a "light-hearted reference to the West Indian cricket team" that had been "misinterpreted by a segment of people in the US."
The company said: "The ad was reproduced online in the US without KFC's permission, where we are told a culturally-based stereotype exists, leading to the incorrect assertion of racism.
"We unequivocally condemn discrimination of any type and have a proud history as one of the world's leading employers for diversity."
In the Australian media, the reaction has been mixed, with some commentators accusing Americans of "insularity". Brendon O'Connor, an associate professor at the University of Sydney, told 9 Network News that the association between fried chicken and ethnic minorities was a distinctly US issue: "They have a tendency to think that their history is more important than that of other countries."
The flare-up comes three months after another racial controversy between Australia and the US in which the American singer Harry Connick Jr, appearing as a judge on an Australian television talent show, reacted strongly to a skit in which a group of singers appeared with blacked up faces to emulate the Jackson Five.
On the show, called "Hey, Hey It's Saturday", Connick gave the group zero points and demanded an apology from the broadcaster, remarking: "If they turned up looking like that in the United States, it would be like 'hey, hey, there's no more show'."

GUARDIAN ARTICLE ENDS
////////////////////////////////////////////////
Then this happens:
KFC advertisement in Australia sparks race row
By Nick Bryant BBC News, Sydney
Friday, 8 January 2010
http://news.bbc.co.uk/2/hi/asia-pacific/8447457.stm
The Australian arm of the fast food chain Kentucky Fried Chicken has had to withdraw an advertisement after accusations of racial insensitivity.
It showed a white cricket fan trying to pacify a group of rowdy West Indian fans by handing around fried chicken.
When the advertisement reached America via the internet there were complaints.
It was accused of reinforcing a derogatory racial stereotype linking black people in the American deep south with a love of fried food.
The advertisement from Kentucky Fried Chicken features a white cricket fan dressed in the green and gold of the Australian team surrounded by a group of West Indian supporters, who are dancing and singing to a calypso beat.
He decides to quieten them down by handing around a bucket of fried chicken.
Picked up by the American media, the advertisement immediately stirred controversy, because it was alleged to have perpetuated the racial stereotype that black people eat a lot of fried chicken.
The fast food chain's head office in America said it was withdrawing the advertisement, and apologised for what it called "any misrepresentation" which might have caused offence.
It is the second time in three months that something broadcast in Australia has caused a racial stir in America.
The last flare-up was over an entertainment show on the Australian network Channel Nine in which a group of singers appeared with blacked-up faces to impersonate the Jackson Five.
ENDS
/////////////////////////////////////
COMMENT: Funny thing, this. We get KFC Australia doing a hasty retreat from its controversial commercial days after it goes viral on YouTube, and pulling it pretty quickly.
Now contrast with the ad campaign by another American-origin fast-food multinational, McDonalds. For those who don't know, between August and November of last year McDonald's Japan had that White gaijin stereotype "Mr James" speaking katakana and portraying NJ as touristy outsiders who never fit in. More on what I found wrong with that ad campaign here.
Yet the "Mr James" ad campaign never got pulled — and the debate we offered with McDonalds Japan was rebuffed (they refused to answer in Japanese for the Japanese media). In fact, the reaction of some Asians in the US was, "Karma's a bitch", as in White people in Japan deserve this sort of treatment because of all the bad treatment they've foisted on Asians overseas in the past. Still others argue that we can't expect Japan to understand the history of other countries, or how they feel about certain sentiments found overseas, and one shouldn't foist their cultural values onto other cultures (this argument usually pops up when one sees minstrel blackface shows etc in Japan). This argument was also made in comments to this blog as well.
But KFC pulls the ad, in contrast to "Mr James", where people rushed to defend it in the name of cultural relativism. Why the difference?
I'm not saying I have the answer to this question. So I bring it up for discussion here on Debito.org. What do readers think?
Arudou Debito in Sapporo