mytest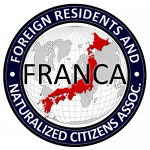 UPDATES ON TWITTER: arudoudebito
DEBITO.ORG PODCASTS now on iTunes, subscribe free
Hi all. This here's a free scholarship from the Foreign Correspondents' Club of Japan for people who are interested in journalism and who are undergraduate or graduate students. If any of your students (or you, if you qualify) are interested in applying, details are below, courtesy of Eric Johnston. Spread the word. Arudou Debito in Sapporo
///////////////////////////////////////////////////////////////////////////////
Each year, the FCCJ Scholarship Committee awards up to one million yen in scholarship funds to university students who have demonstrated a serious interest in journalism. The fund was originally established by former FCCJ member Swadish DeRoy and is now supported through generous donations from individuals and businesses dedicated to excellence in journalism. Our Committee also conducts student workshops in Tokyo and Kansai that have drawn hundreds of students seeking to understand the basics of our profession.
But the Scholarship Fund is the heart of our committee work and we are anxious to reach as many applicants for this year's fund as possible. We would thus like to request that you let as many possible applicants as possible know about the fund. Students do not have to be journalism majors. They merely need to be currently enrolled undergraduate or graduate students who have shown a serious interest in pursuing journalism as a career. Both Japanese and non-Japanese may apply.
Details about the fund can be found on the FCCJ website at
http://www.fccj.or.jp/scholarship
But hurry. The deadline for entries is February 15.
If there are any questions, please feel free to contact either myself at
eric.johnston@japantimes.co.jp or Hitoshi Kubo at: kubo@fccj.or.jp or at
03-3211-3161.
Please help us make this year's Scholarship Awards the best ever.
Sincerely Yours,
Eric Johnston
Co-Chair
FCCJ Scholarship Committee
—————————————————–
ENDS