mytest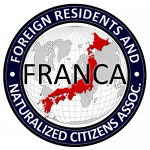 UPDATES ON TWITTER: arudoudebito
DEBITO.ORG PODCASTS now on iTunes, subscribe free

The Japan Times February 2, 2010
JUST BE CAUSE, Column 25, Version with links to sources.
Non-Japanese suffrage and the racist element
By ARUDOU DEBITO
http://search.japantimes.co.jp/cgi-bin/fl20100202ad.html

On Jan. 17, Takeo Hiranuma made this statement about fellow Diet member Renho:
"I hate to say this, but she's not originally/at heart (motomoto) a Japanese."
https://www.debito.org/?p=5770
What could have provoked such a harsh criticism of one's identity?
A simple question Renho, of the ruling Democratic Party of Japan, asked mandarins (as is her job) who were requesting more cash: "Why must we aim to develop the world's No. 1 supercomputer? What's wrong with being No. 2?" Hiranuma claimed, "This is most imprudent (fukinshin) for a politician to say."
Is it? I've heard far more stupid questions from politicians. Moreover, in this era of deflationary belt-tightening, it seems reasonable to ask the bureaucrats to justify our love.
Being pilloried for asking inappropriate questions is one thing (as "appropriate" is a matter of opinion). But having your interests in the country, and people you represent, called into question because you have non-Japanese (NJ) roots (Renho's father is Taiwanese, her mother Japanese, and she chose Japanese citizenship) is nothing less than racism, and from a Diet member at that.
Hiranuma predictably backpedaled: First he accused the media of sensationalizing his comments. Then he claimed this was not racial discrimination because Renho has Japanese citizenship.
http://mainichi.jp/select/seiji/news/20100118k0000m010058000c.html
Somebody should explain to Hiranuma the official definition of "racial discrimination," according to a United Nations treaty the Liberal Democratic Party government ratified in 1996, when he was a Cabinet minister:
http://ja.wikipedia.org/wiki/平沼赳夫#.E5.A4.96.E9.83.A8.E3.83.AA.E3.83.B3.E3.82.AF
"Racial discrimination shall mean any distinction, exclusion, restriction or preference based on race, color, descent, or national or ethnic origin which has the purpose or effect of nullifying or impairing the recognition, enjoyment or exercise, on an equal footing, of human rights and fundamental freedoms in the political, economic, social, cultural or any other field of public life." (U.N. Convention on Racial Discrimination, Article 1.1)
So, by raising Renho's descent/ethnicity/national origin in questioning her credentials, Hiranuma is guilty as charged.
But there is a larger issue here. Hiranuma's outburst is symptomatic of the curious degree of power the ultrarightists have in Japan.
Remember, this is the same Hiranuma who helped scuttle a human rights bill in 2006, headlining a book titled, "Danger! The Imminent Threat of the Totalitarianism of the Developed Countries." Within it he claimed, "This human rights bill will exterminate (horobosu) Japan."
http://debito.org/abunaijinkenyougohouan.html
This is also the same politician who declared in 2006 that Japan should not have a female Empress, for she might "marry a blue-eyed foreigner" and spawn the next Emperor — managing to double-dip racism into sexism and misogyny. (Why assume women are more susceptible to rapacious NJ than male heirs to the throne?)
http://search.japantimes.co.jp/cgi-bin/nn20060202a2.html
Hiranuma wasn't so lucky in 2008 when trying to stop a bill revising the Nationality Law, fixing paternity recognition loopholes our Supreme Court had ruled unconstitutional mere months earlier. He argued that granting bastard children Japanese citizenship would dilute "Japan's identity."
http://search.japantimes.co.jp/cgi-bin/nn20081127a1.html
But he's still at it: The Hiranuma hobbyhorse is currently rocking against the proposal of granting suffrage in local elections to NJ with Permanent Residency (PR), which may pass the Diet this year.
It is probably no surprise that this columnist supports PR suffrage. There are close to half a million Special Permanent Residents (the zainichi ethnic Koreans, Chinese, etc.), born and raised here, who have been paying Japanese taxes their entire lives. Moreover, their relatives were former citizens of the Japanese empire (brought here both by force and by the war economy), contributing to and even dying for our country. In just about any other developed nation, they would be citizens already; they once were.
Then there are close to a half-million more Regular Permanent Residents (the "newcomer" immigrants) who have taken the long and winding road (for some, two decades) to qualify for PR. They got it despite the discretionary and often obstructionist efforts of Japan's mandarins (Zeit Gist May 28, 2008).
https://www.debito.org/?p=1681
Anyone who puts in the years and effort to meet PR assimilation requirements has earned the right to participate in their local community — including voting in their elections. At least three dozen other countries allow foreigners to vote in theirs, and the sky hasn't fallen on them.
http://search.japantimes.co.jp/cgi-bin/nn20091201i1.html
http://magnesiumagency.com/2010/01/24/no-local-suffrage-for-foreigners-in-japan-shibuya-protest/
But that's not what antisuffrage demonstrators, with Hiranuma their poster boy, would have you believe. Although public policy debate in Japan is generally pretty milquetoast, nothing brings out apocalyptic visions quite like the right wing's dry-throated appeals to Japanese-style xenophobia.
Granting foreigners suffrage, they say, will carve up Japan like a tuna. Okinawa will become another Chinese province. Beijing will control our government. Even Hiranuma claims South Korea will annex the Tsushima Islands. The outside world is a perpetual threat to Japan.
https://www.debito.org/?p=5353
http://www.tokyo-shinsei.jp/2201.html
This camp says that if NJ want the right to vote, they should naturalize. Sounds reasonable, but I know from personal experience it's not that simple (the application procedure can be arbitrary enough to disqualify many Japanese). This neutralizes the Alien Threat, somehow.
But by criticizing Renho for her NJ roots, Hiranuma exposed the naturalization demand as a lie.
Renho has taken Japanese citizenship, moreover graduated from one of Japan's top universities, became a member of Japanese society as a famous newscaster and journalist, and even gotten elected by fellow Japanese to Parliament.
http://en.wikipedia.org/wiki/Ren_Hou
https://www.debito.org/residentspage.html#naturalization
But to Hiranuma, that doesn't matter. Renho is still a foreigner — in origin if not at heart — and always will be.
This is where Hiranuma and company's doctrinaire bigotry lies. You can't trust The Alien no matter what they do, especially if they don't do what Real Japanese tell them to do.
Why is this expression of racism so blatant in Japan? Because minorities are so disenfranchised in our political marketplace of ideas. In any marketplace (be it of products or ideas), if you have any barriers to entry, you get extremes and aberrations (be it in prices or views). Open the market, and things tend to correct themselves.
That is what these zealots are most afraid of: not merely The Alien, more the loss of the ability to attract votes by whipping up public fear. Let The Alien in, and those on the cosseted ideological extremes would have to be more tolerant of, if not appeal to, a newly enfranchised section of Japan's electorate with more diverse interests.
That's the best argument yet for giving NJ with PR the vote: to reduce the power of Japan's xenophobic fringe, and rid our polity of these racists and bigots. Make it so that next time a Hiranuma makes racist statements, those affected will have the chance to vote him out of office.
—————————
Debito Arudou coauthored the "Handbook for Newcomers, Migrants and Immigrants." Twitter arudoudebito. Just Be Cause appears on the first Community Page of the month
ENDS