mytest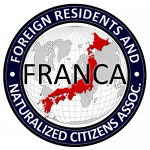 UPDATES ON TWITTER: arudoudebito
DEBITO.ORG PODCASTS now on iTunes, subscribe free

JUST BE CAUSE COLUMN 25
Sumo body deserves mawashi wedgie for racist wrestler ruling
The Japan Times: Tuesday, March 2, 2010, version with links to sources
By DEBITO ARUDOU
http://search.japantimes.co.jp/cgi-bin/fl20100302ad.html
I've noticed how highly Japan regards sports. We love investing taxes in games and facilities, hosting international events and Olympics. Sports are even part of a government ministry, the one in charge of Japan's science, education and culture.
There is a problem, however, with the concept of sportsmanship here. Sports in Japan only seem to be kosher if Japanese win.
For example, national sports festivals (kokutai) have refused noncitizen high school students, erroneously claiming these events are qualifiers for Japan's Olympic athletes (Zeit Gist, Sept. 30, 2003).
https://www.debito.org/japantimes093003.html
High school ekiden runs similarly bar foreign students from starting relays, claiming that non-Japanese (NJ) have an unfair advantage. NJ creating too much of a lead at the beginning allegedly makes things "dull" for Japanese fans. (Recall that old myth about Japanese legs being too short to run fast? Tell that to marathon gold medalist and world record-holder Naoko "Q-chan" Takahashi.)
Even sumo, the national sport (kokugi), has faced charges of racism, most famously from former grappler Konishiki, whom The New York Times in 1992 reported as saying his promotion to the top rank of yokozuna was denied because he isn't Japanese.
http://www.nytimes.com/1992/04/22/world/sumo-star-charges-racism-in-japan.html?pagewanted=1
But sumo has enjoyed plausible deniability, having had four foreign-born yokozuna (Akebono, Musashimaru, Asashoryu and Hakuho). After Asashoryu's retirement, there remain 42 foreign-born rikishi in the top ranks. Ergo sumo is internationalizing, right?
http://search.japantimes.co.jp/cgi-bin/nn20100216i1.html
Not any more. The Japan Sumo Association announced on Feb. 23 that it would limit sumo stables to one foreign wrestler each — a decrease from two per stable. Since there are only 52 stables, and only about 800 sumo wrestlers in total registered with the JSA, this funnels things down considerably.
https://www.debito.org/?p=6026
http://factsanddetails.com/japan.php?itemid=752&catid=21&subcatid=138
Worse, the JSA will now define "foreign" as "foreign-born" (gaikoku shusshin), meaning even naturalized Japanese citizens will be counted as "foreign." This, according to the Yomiuri, closes a "loophole" (nukemichi).
https://www.debito.org/?p=6026#comment-191216
http://japantoday.com/category/sports/view/sa-to-change-rule-on-foreign-sumo-wrestlers
http://www.yomiuri.co.jp/sports/sumo/news/20100223-OYT1T01095.htm
Sorry folks, but this rule is unlawful under Japan's Nationality Law, not to mention the Constitution. Neither allows distinctions between foreign-born and Japanese-born citizens. Under the law, a Japanese is a Japanese — otherwise, what is the point of naturalizing?
http://www.moj.go.jp/ENGLISH/information/tnl-01.html
So The New York Times was right after all: The JSA is racist. If you are born into a status that you can never escape, "Japaneseness" becomes not a matter legal status, but of birth. Of caste. Of race. Once a foreigner, always a foreigner.
Put another way, if I were to apply to become a sumo wrestler (I certainly am in their weight class), I would have to become a foreigner again, despite being a naturalized Japanese citizen for almost 10 years. Somebody deserves a huge mawashi wedgie.
JSA's justification? One stable master expressed fears that sumo was being "overrun with foreign wrestlers." Perhaps they're afraid of being overrun by talented wrestlers who just happen to be foreign? That's not supposed to be a concern when a sport has a level playing field.
OK then, how about unleveling the playing field overseas for sports that Japanese are good at? Limit, say, American Major League Baseball teams to one Japanese player — even if they take American citizenship? If you really want to get pernickety, you can say that Americans of Japanese extraction are also "Japanese," kinda like two governments famously did for Japanese- Americans and Japanese-Canadians during World War II when deciding whom to send to internment camps. No doubt that would occasion outcries of racism by the Japanese media, the watchdogs for how Japanese are treated overseas (yet significantly less so regarding how NJ are treated in Japan).
But that wouldn't be good for the sport. Talent in athletes spans borders. For example, baseball-reference.com notes (under the category of "frivolities") that more than a quarter of all active baseball players in the U.S. (28.4 percent) were foreign-born in 2009.
http://www.baseball-reference.com/friv/placeofbirth.cgi?TYPE=active&from=2009&to=0&DIV=countries&submit=Run+Query
That's a good thing. If you want to have a healthy sport, you get the best of the best competing in it. Everyone given a sporting chance, regardless of nationality or birth.
But hey, that's not the concern of now-bona-fide certified racist institutions like the JSA. All they want is for Japanese to win.
Some might say the nativists have the right to decide who gets into their "club." But that's not how sportsmanship works. And it's one reason why sumo will lose out to real international sports — like judo, for example, now an Olympic event. Sumo was denied that honor. Now we can see why: It's run by bigots.
http://search.japantimes.co.jp/cgi-bin/ss20070612mb.html
O Takanohana, superstar yokozuna recently elected to the JSA board with promises to reform this troubled organization, where art thou when we needed you most? How could you let this xenophobia come to pass? Or have you shown your true colors at last?
Somebody take the JSA to court. These racist ignoramuses killing this world-famous sport need to be taught a lesson — that Japanese citizenship is not an inconvenient "loophole." It is the law, and they too are beholden to it.
Debito Arudou coauthored the "Handbook for Newcomers, Migrants and Immigrants." Twitter arudoudebito. Just Be Cause appears on the first Community Page of the month
ENDS