mytest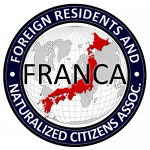 UPDATES ON TWITTER: arudoudebito
DEBITO.ORG PODCASTS now on iTunes, subscribe free
Hi Blog. Just got this from Sano-san regarding the hunger strikers in the Ibaraki Immigration Gaijin Tank who are protesting for better conditions, visa consideration, and release, as they are not criminals. More background here and here. Debito in Morioka.
//////////////////////////////////
From: hkajihara@hotmail.com
Subject: hunger strike suspended
Date: March 20, 2010 10:51:12 PM JST

Dear all,
The detainees decided to suspend their hunger strike temporarily.
They had dinner on Friday, the 19th.
They have decided two things 1) volunteers and detainees are going to negotiate with the center starting from Tuesday on March, 23rd.
2) if their demands are turned down, they will re-start the hunger strike.
In the background of this, a member of a House of Councilors, Konno Azuma, questioned about the hunger strike to the Minister of Justice (Keiko Chiba) at a national assembly.
He also referred to factual investigation.
Media has picked up the story of the hunger strike, and it strongly influenced the center.
I thinks our society begins to have more understanding and recognition of how serious this issue is.
This is the first time for the center to give in, and negotiate with detainees.
This is all for today.
I will be meeting some detainees and will update more on Tuesday.
Thank you for your support, and wish us luck!
Hiromi Sano
ENDS