mytest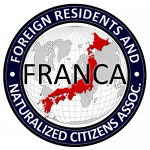 UPDATES ON TWITTER: arudoudebito
DEBITO.ORG PODCASTS now on iTunes, subscribe free
Hi Blog.  What follows is a speech by Mr RYOM Munsong, read and presented to UN Special Rapporteur for the Human Rights of Migrants, Dr. Jorge Bustamante, just before I did on March 23 (my speech here).  I have offered Debito.org as a space for Japan's presenting NGOs to release their information to the general reading public.  Read on.  Arudou Debito in Tokyo.
/////////////////////////////////////////
Association of Korean Human Rights in Japan
ブスタマンテ国連特別報告者との意見交換会
場所:衆議院第二議員会館第三会議室
日時:2010年3月23日
報告者:廉文成(RYOM Munsong)
Good afternoon, Dr. Bustamante, thank you very much for sparing us time to introduce human rights situation of Koreans in Japan. Today, I would like to talk about xenophobic movements against Korean school at grass-roots level and current Japanese government's decision to exclude Korean school from new high school tuition-free measures.
Let me show you video picture.
This is the picture of assault against Korean primary school in Kyoto by one of the grass-roots right-wing organizations named "Citizen's Group against Special Rights for Zainichi (foreigners in Japan)", shortened to "Zaitokukai." This group opposed what it calls 'special rights' for Koreans in Japan.
As you can watch, they shouted abusive words just in front of primary school. At that time, primary school students were studying in the school building. They might be frightened by their dirty words and violent behavior. They terrified Korean school children based on xenophobia. It is the violation of the rights of children to study without any physical and mental persecution.
Such kinds of assault should not be taken place. Furthermore, Japanese authorities should keep such human rights violations under strict control. What is more serious is that not a single member of this group was arrested by the Japanese police, which means that such assaults are not illegal in Japan under the pretext of freedom of speech or something. Xenophobia and human rights violations against foreigners can be observed at the grass-roots level.
By the way, let me briefly introduce the reason why Koreans are living in Japan. We, Koreans in Japan, are the offspring of those who came to Japan during the colonial period. Some were forcibly conscripted or taken as manual labour, others came to Japan to find the way to live. According to the statistics of the then Ministry of Home Affairs, about 30,000 Koreans lived in Japan in 1920, the number had increased by 300,000 in 1930. In 1945, the population of Koreans in Japan had reached around 2,400,000. On the whole, the first generation of Koreans in Japan originated from Japanese colonial rule.
Having such history, Koreans in Japan have established many Korean schools. Now, there are about 70 Korean schools; including one university and 10 high schools. The forerunner of Korean school was "training school for Korean language", established just after the liberation all over Japan. The main purpose of this school was to teach Korean children their own language, culture and history so that their children could live when they went back to their country. They just wanted to get back Korean identities as Korean education was prohibited during colonial period. Although many Koreans went back to their fatherland after liberation, 600,000 to 800,000 Koreans remained in Japan. As time goes by, "training school for Korean language" developed into Korean school of today. Now, the main purpose of Korean school is to educate Korean students to live in Japan as Koreans with Korean identities.
However, Korean schools are still legally categorized as miscellaneous school like driving school. Despite the fact that they are socially recognized as schools with the same level of educational contents as average Japanese ones, they receive quite fewer amounts of educational assistance than that of Japanese private ones. The biggest factor should be absence of state subsidy from the government.
Furthermore, despite the fact that preferential treatments in the taxation system on donation to schools (reduction and exemption of tax for donors) are adopted not only to Japanese schools but also to international schools of western countries, this qualification is not granted to Korean schools. In addition, parents of Korean schools remain being excluded from the object in many scholarship systems.
On this issue, the UN Human Rights Committee issued several recommendations. I will introduce the latest recommendation of 2008. When the UN Human Rights Committee considered the fifth periodic report on International covenant on civil and political rights submitted by Japan (CCPR/C/JPN/5), the members of the committee expressed their concerns on the situation of Korean school students saying that "The Committee is concerned that state subsidies for schools that teach in the Korean language are significantly lower than those for ordinary schools, making them heavily dependent on private donations which are not exempted or deductible from taxes, unlike donations to private Japanese schools or international schools". And the committee made recommendation saying that Japan "should ensure the adequate funding of Korean language schools, by increasing state subsidies and applying the same fiscal benefits to donors of Korean schools as to donors of other private schools, and recognize diplomas from Korean schools as direct university entrance qualifications." (CCPR/C/JPN/CO/5)
To my regret, despite several efforts for the improvement of status of Korean school in Japan, they still suffer from economic difficulty.
Last year, when the Democratic Party of Japan (DPJ) came into power, it declared their tuition-free subsidy program of high schools. It was one of DPJ's central campaign pledges during last August's general election. The Diet is deliberating on a bill to make public high school tuition free and provide ¥120,000 yearly to those attending private schools or certified educational institutions. Schools for foreign students are considered eligible for the subsidy if they are deemed "the equivalent of Japanese high schools". At the beginning, Korean schools were also included as beneficiary of this program. Last month, however, Hiroshi Nakai, minister in charge of the abduction issue, asked education minister to bar Korea schools from the planned tuition-free subsidy program saying that "If the government decided to designate Korean schools as beneficiaries of the subsidy program in addition to others, it would be tantamount to providing effective economic aid to North Korea, although Japan has applied its own sanctions to that country (in addition to U.N. sanctions)". (The Japan Times, February 22, 2010)[1]
At last, the government of Japan decided to exclude Korean schools from high school tuition-free measures, and left the ultimate decision up to an assessment body to be established before long. This assessment body seems to examine whether the curriculum of Korean schools are comparable to the standard high school curriculum despite the fact that most of universities in Japan have received Korean school graduates. Furthermore, all of Korean schools are classified as the miscellaneous school under School Education Act, and other foreign schools of miscellaneous category are included in this program. Only Korean schools are excluded because of diplomatic situation between Tokyo and Pyongyang. Abduction issues or nuclear weapons have nothing to do with Korean school students in Japan. We cannot help regarding this decision as racial discrimination toward Korean people.
Given such a situation, the U.N. Committee on the Elimination of Racial Discrimination expressed concern about discriminatory policy towards Korean school students. In a report, issued on 16th of this month, the CERD committee expressed concern on "the continued incidence of explicit and crude statements and actions directed at groups including children attending Korean schools." Moreover, the committee expressed concern not only on "the differential treatment of schools for foreigners and descendants of Korean and Chinese residing in Japan, with regard to public assistance, subsidies and tax exemptions" but also "the approach of some politicians suggesting the exclusion of North Korean schools from current proposals for legislative change in Japan to make high school education tuition free of charge in public and private high schools, technical colleges and various institutions with comparable high school curricula." The panel recommended the government of Japan to "ensure that there is no discrimination in the provision of educational opportunities".
As a country which has ratified several human rights conventions, the government of Japan should respect and ensure the rights of minorities. Korean schools which were established to restore ethnicity which was deprived during the colonial period and to succeed it to the next generation should be the subject for positive support.
In my opinion, government's decision not to grant any substitute to Korean school is made based not only on diplomatic relation between two countries but also on their discriminatory idea towards Korea.
Finally, let me introduce media reports on this issue. Some Japanese newspapers also oppose government's decision to exclude Korean school from this program. The Asahi Shimbun newspaper (on February 24 and March 8 ) and The Japan Times (on March 14) carried their editorials to oppose government's decision. These are the copy of them. I think their opinions are not pro-Pyongyang (and still contain bias), but quite reasonable and common-sense views from the perspective of universal value of human rights.
Thank you very much for your attention.
---
[1]
http://search.japantimes.co.jp/cgi-bin/nn20100222a2.html
ENDS