mytest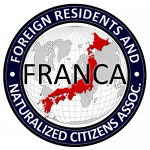 UPDATES ON TWITTER: arudoudebito
DEBITO.ORG PODCASTS now on iTunes, subscribe free
Hi Blog. Frequent commenter and contributor to Debito.org JK offers a follow-up about a recent article featured here on Debito.org, about the NJ nurse import program (one that as of this time is doomed to become yet another revolving-door visa program). He offers some "Fun Facts", as in budgetary statistics, about why the current visa regime discouraging labor imports but not immigration is unsustainable. Read on. Arudou Debito in Tokyo, not quitting activism.
/////////////////////////////////////
March 27, 2010
Hi Debito:
Another immigration-related thread for you. From the article, you can tell that a comprehensive immigration policy is needed:
1st foreign nurses pass national exam
https://www.debito.org/?p=6322
On a different topic, the legislature just approved a record 92.3 trillion yen budget for fiscal year 2010 (which, BTW is 4.2% larger than the budget for fiscal year 2009). In my opinion, it is unlikely that the budget will stimulate the economy because of the huge shortfall in taxes which only amount to 37.4 trillion yen. This is an 8.7 trillion yen / 18.9% decrease from fiscal year 2009. Because of the drop, the government had to issue a record 44.3 trillion yen in bonds, which is an 11 trillion yen increase from fiscal year 2009.
To my knowledge, this is the first budget in which bond issuance is greater than tax revenue.
All of this raises more questions about the nation's fiscal health — government debt reached 189% of its gross domestic product in 2009 (the highest among industrialized countries) and I expect it to reach 200% in 2010.
What does this have to do with debito.org? Well, a shrinking tax base (read: population) is directly related to the country's fiscal / economic condition. If for no other reason, a comprehensive immigration policy is needed to bring in more taxpayers in order shore up the GOJ's increasingly unsustainable economic situation.
Here are the various sources:
Japan's parliament passes record trillion-dollar budget
http://www.mysinchew.com/node/36798
Japan's ruling DPJ has record budget passed through Diet
http://news.xinhuanet.com/english2010/business/2010-03/24/c_13223166.htm
Japan parliament passes record $1 trillion budget
http://beta.thehindu.com/news/international/article299882.ece
Regards, -JK
ENDS