mytest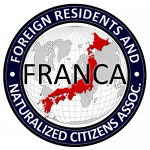 UPDATES ON TWITTER: arudoudebito
DEBITO.ORG PODCASTS now on iTunes, subscribe free
Hi Blog.  Speaking of "Peter Rabbit Taxes" for Japanese tourists:  Here we have more information about Japanese travel agencies overcharging, surcharging, or refusing to sell tickets at all to NJ.  Tellmeclub.com is offering different prices based upon nationality, according to A and J below.  Contrast with H.I.S. and No.1 Travel doing the same thing back in 2006, despite their claims that they would stop.
/////////////////////////////////////////
Travel firm rapped over foreigner ticket policy
Top travel agency charges foreigners more for 'discount' air tickets
By VANESSA MITCHELL
Japan Times July 4 2006
The nation's largest discount travel agency, HIS, which also runs foreigner-friendly No.1 Travel, has based the price of some air tickets from Japan on the nationality of the traveler, possibly in breach of Japanese law, The Japan Times has learned.
Foreigners trying to buy discount tickets through the company were quoted higher prices than Japanese customers purchasing discount seats on the same flight.
The policy came to light when the company offered a discount ticket to Los Angeles over the telephone to a Japanese caller, but said it was no longer available at the quoted price after finding out a Canadian was the intended traveler.
It then informed the caller that the price for the ticket would be higher for a non-Japanese customer.
However, Japanese Air Law, Article 105, Paragraph 2, clearly states that "no specific passenger or consigner will be unfairly discriminated against."
The company, which has acknowledged the ticketing policy, has defended its actions, denying ticketing pricing discrimination and suggesting foreign customers pose a threat to profits.
Rest of the article at http://search.japantimes.co.jp/print/fl20060704zg.html
////////////////////////////////////////////
Debito.org archives on H.I.S. et.al:
https://www.debito.org/HISpricing.html
https://www.debito.org/?s=%22H.I.S.+Travel%22
Do watch yourself when dealing with travel agents in Japan.  Check pricing at the agency's website after you get an estimate, and don't buy on the spot.  Charging different fares by nationality, according to my investigations back in 2006, is not allowed by the Ministry of Transport.  But it happens in Japan, it seems quite unabated.  Where are you, government enforcers?  Arudou Debito in Sapporo
///////////////////////////////////////////
Apr 7, 2010
Dear Debito, First of all, lot of thanks for you daily effort to the cause of improving the living of the foreign community in Japan and arduous endeavor without any doubt.
The last two years I have been witnessing how foreigners colleagues are denied travel tours (national and international) because they are foreigners and can not speak Japanese fluently.
This time happened to my girlfriend when trying to make a reservation for a tour trip to Hong Kong for the both of us. It made her felt so bad that she automatically canceled.
I don't want to be excessively reactionary about this but it doesn't seem right.
I'm thinking about asking myself why are the reasons I have to extra pay, because I don't really get it.
Any thoughts would be really appreciate it.
Please find enclose the mail.
By the way I've been living 12 years in Japan and I do speak, read, write fluently Japanese.
Thanks for your time. A inTokyo
///////////////////////////////////////////////////
From: yuka.tatara@tellmeclub.com
> To: ******@live.jp
> Subject: 〔てるみくらぶ〕オンライン予約受付確認 WB0119192
> Date: Fri, 2 Apr 2010 15:11:07 +0900
>
********* 様
>
> この度はてるみくらぶをご利用いただき、誠にありがとうございます。
>
> 一点ご案内させて頂きたいことがありご連絡いたしました。
> 失礼ですが、お客様皆様の国籍はどちらになりますでしょうか。
>
> 大変申し訳ございませんが、こちらのコースは日本国籍のお客様対象のコースとなりますので、
> 外国籍のお客様にはお一人様¥5,000の追加料金をお願いしております。
>
> お申込みいただいたコースの詳細(料金についての注意事項)に「日本国籍の方対象コースです。
> 外国籍のお客様は追加代金が必要になる場合があります。」と記載させていただいております。
> 現地オペレーターとの契約上観光プランに参加される外国籍のお客様は追加代金がかかってしまうのが現状です。
>
> また、外国籍のお客様はお申込み書類と一緒にパスポートのコピーもお願いしております。
> なお、国籍やお客様によってVISA、再入国の書類が必要となりますので、
> 必要でございましたらご自身でご準備願います。
>
> 今回は、請求書に外国籍のお客様の追加料金も計上してお送りしますのでご確認お願いいたします。
> また、パスポートと請求書のお名前が一文字でも
> 間違いがあると飛行機に搭乗できませんので変更ある場合は必ずご入金
> 前にお電話にてお伝えください。入金後は取り消し手数料の対象となります。
> また、混み合う時期は変更ができずチケットを確保できない可能性が
> ありますので十分ご注意ください。
>
> それでは、何かございましたらお気軽にお問い合わせください。
>
> てるみくらぶ 香港課 多々良
> 03-3499-4111
/////////////////////////////////////////////
Also from J:
April 7, 2010
Sorry to bother you, but a friend sent me this "gem", and I'm itching to send them an e-mail:
■日本国籍の方対象コースです。外国籍のお客様は、追加料金が必要になる場合がございますので、別途お問合せ下さい。  (It was 5000 yen.)
http://www.tellmeclub.com/tour/detail.php?al_id=9832&tour_no=KVNAV30RA003&ym=MMMM
It gets better:
※日本国籍の方対象のコースとなります。外国籍の方のみでのご参加は承れません。
http://www.tellmeclub.com/tour/detail.php?search=on&tour_no=KFNAT01CM004&ym=201001
They don't even bother explaining why.
ENDS