mytest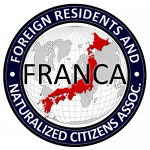 UPDATES ON TWITTER: arudoudebito
DEBITO.ORG PODCASTS now on iTunes, subscribe free
Hi Blog.  Nothing breeds arrogance quite like success.  It must be nice to have created a rich city-state in your image, so you think you can claim enough legitimacy to bald-facedly tell other countries to do as you say, not as you do.  We have elder statesman Lee Kwan Yew of Singapore offering his opinions earlier this week to the GOJ about how to deal with immigration — where he advocates a "homogeneous Japan" solution that chooses people based upon their thoroughbredness.  Well on behalf of all of us non-thoroughbred Japanese citizens:  nuts to you Lee Kwan Yew.
It's a pity, since he does offer a number of good points, meaning that age doesn't necessarily mean people turn into bigoted curmudgeons like Tokyo Governor Ishihara.  Here is a scan of the full article (an online excerpt available at http://www.straitstimes.com/BreakingNews/Asia/Story/STIStory_529528.html).  Courtesy of Steve in Tokyo.  Arudou Debito in Sapporo
PS:  I wonder if Lee believes his fellow Chinese fall into the category of being "from the high end"?  Many of his fellow "homogeneous Japan" proponents in Japan would not think so.