mytest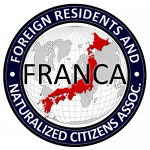 UPDATES ON TWITTER: arudoudebito
DEBITO.ORG PODCASTS now on iTunes, subscribe free
Hi Blog. Putting this up because it's an important story, and where else are you going to find an expose like this of something so politically hot within the domestic press?  Good investigative journalism in the Japan Times regarding the Taiji dolphin culls (the subject of the award-winning movie The Cove), questioning the science behind the public policy of letting people eat unsafe food for political reasons.
It's not the first time I've seen GOJ/public pressure interfere with the scientific community in Japan. Two examples come to mind: 1) Japan's Demographic Science making "Immigration" a Taboo Topic, and 2) Apple Imports and the Tanii Suicide Case. Excerpt follows, courtesy of Kevin. Arudou Debito in Sapporo.
/////////////////////////////////
The Japan Times Sunday, May 23, 2010
Experts fear Taiji mercury tests are fatally flawed (excerpt)
By BOYD HARNELL
http://search.japantimes.co.jp/cgi-bin/fe20100523a1.html
PHOTO CAPTION: Award-winning U.S. neurologist Dr. David Permutter: "Serving dolphin meat is tantamount to poisoning people; they may as well serve them arsenic …"
PHOTO CAPTION: Dr. Pal Wiehe, Chief Physician, Dept. of Occupational Medicine, Public Health in the Faroe Islands: "Without doubt, (Taiji dolphin meat) is dangerous to consumers …"
On May 10, in a front-page lead story headlined "Taiji locals test high for mercury," The Japan Times reported the results of tests by the National Institute of Minamata Disease (NIMD) that found "extremely high methyl-mercury (MeHg) concentrations in the hair of some residents of Taiji, Wakayama Prefecture, where people have a tradition of eating whale and dolphin."
Specifically, the tests of 1,137 Taiji residents last year revealed that average MeHg levels were 11.00 parts per million (ppm) for men and 6.63 ppm for women — compared with an average of 2.47 ppm for men and 1,64 ppm for women at 14 other locations in Japan.
However, the May 10 report stated that "experts were at a loss to explain why none of Taiji's residents have mercury-related health problems" and that the NIMD would "continue to research" why no symptoms were observed, according to NMID Director General Koji Okamoto.
Such continuing research will perhaps intensify in light of further tests by Masaaki Nakamura, chief of the NIMD's Clinical Medicine Section, on 182 surveyed Taiji residents having the highest mercury levels. Dr. Nakamura's results found that 43 residents tested above 50 ppm of MeHg, with one showing a level of 139 ppm.
Nonetheless, all those tested were declared healthy at an NIMD-sponsored press conference in Taiji on May 9, at which the institute didn't give the 43 residents any dietary advice, with Okamoto noting, according to media reports, that, "It's important that they decide what they should eat."…
Meanwhile, commenting on Okamoto's advice for Taiji residents that it is "important that they decide what they should eat," Dr. Pal Wiehe, chief physician in the Department of Occupational Medicine, Public Health in the Danish-controlled Faroe Islands, said, "This is inappropriate advice . . . We have seen over a period of time that there were negative impacts at all levels in our neurological, physiological and psychological tests that were irreversible."…
Commenting on the high concentration of mercury in Taiji dolphin meat in 10 certified lab tests conducted on different dolphin species, which found the highest level, at 14.3 ppm, was almost 36 times over Japan's advisory level of 0.4 ppm, Wiehe said, " That to me, without any doubt, is dangerous to consumers' health . . . our average concentration (in pilot whales, which are oceanic dolphins) is 2 ppm."
He added, "We don't consider pilot whale meat proper human food." In fact, despite some harsh local opposition, on Dec. 1, 2008 Wiehe successfully recommended to the government of the Faroe Islands that residents discontinue the consumption of pilot whale meat…
Just as the researcher said that fears of intimidation (and the withdrawal of research funding) prompted him to request his name be withheld, the Taiji dolphin-cull story and the toxic meat it produces is mostly ignored in Japan's vernacular media. Indeed, this writer has repeatedly been told by editors that the whole subject is "too sensitive" for them to cover.
Whatever the attempts in Japan to ignore questions surrounding the NIMD's approval for Japanese citizens to continue eating toxic dolphin, however, one of America's leading neurologists, Florida-based Dr. David Permutter — a recipient of the prestigious Linus Pauling Functional Medicine Award for his research into brain disease — was far less inhibited….
"These levels (of MeHg) are dramatically elevated. This practice of serving dolphin meat is tantamount to poisoning people; they may as well serve them arsenic, it would be no less harmful! What they're doing is wrong on every count; it's the wrong thing to do for the people and the wrong thing to do for the dolphins. No matter how you look at this, it's perverse — it's a tragedy and it should be condemned. If the role of government is to protect the people, then they're failing miserably in their role."
Full article at http://search.japantimes.co.jp/cgi-bin/fe20100523a1.html
ENDS