mytest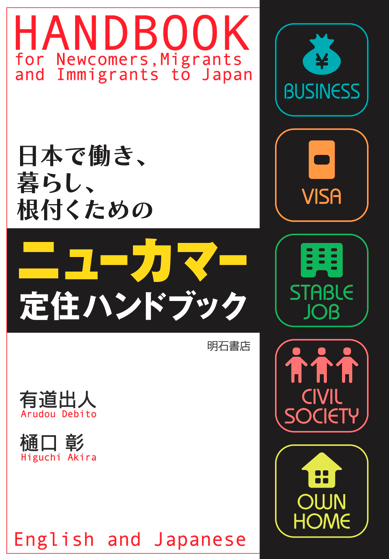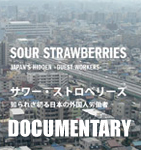 UPDATES ON TWITTER: arudoudebito
DEBITO.ORG PODCASTS on iTunes, subscribe free
Hi Blog.  Completely self-indulgent tangent, but I will relate it back to Japan, never fear.
I watched on a complete whim the very last episode of American soap opera "As the World Turns".  It's been going on for 54 years, with some characters apparently going on (according to Entertainment Weekly; it's not as if I watch this stuff) for nearly forty.  It has even been parodied by the Carol Burnett Show as "As the Stomach Turns" (god I miss Carol's comedy; what happened to her?); the soap opera has, however, outlasted her.  Until now.
I watched it and felt that the parody was appropriate.  Fascinating was that every scene (this was a final tie-up all the relationships, making them all "happy ever after", no drama necessary) ended with a hug if not a hug and a kiss.  Every scene, seriously.  As if all conflict, inner or outer, was healed by the power of hugs.  In general, I find the more lower-market (as in, shooting for a larger, "average" audience, real or imagined) the American programs aimed for, the higher the hug frequency.  And the mantra of the ATWT's last show was that "we all lead normal lives", real or imagined.  Ewg.  (The commercials, aiming for a female audience of course, stressed family security and warmth of the hearth; it added to this different world of "normalness" I've never really been a party to.)  The last scene (there was no retrospective, no cast bows at the end saying goodbye like on some American farewell stage shows) showed the anchoring-character of the doctor leaving his office for retirement, switching off his light, and leaving a spotlight on this cheesy globe (out of place in the dark-panelled room) doing, you guessed it, a long spin…  Just in case you lack comprehension of metaphor.
Contrast that with the "home dramas" of Japan that I've managed to sit through.  Wataru Sekai ni Oni Bakari, a couple of Matsuda Seiko throwaway vehicles, and the second Fuyuhiko (Dare ni mo Ienai), which I actually kinda liked.  I haven't tried the grandmaster of all dramas, Fuyu no Sonata, but that's Korean (even if it's probably a bigger hit in Japan).  My point is, if you can get past the interminably loooooong pauses for dramatic effect, Japanese dramas seem to me to have more fighting and less (in fact, NO) hugging, sappy music (especially in Wataru Sekai, my ex-wife's favorite) to cover up the nastiness of the fight.  I feel there's a nastier edge, of people never forgiving and alway collecting resentments and slights (sometimes making those slights incredibly contrived!) until somebody blows up like a grenade, and makes unretractable declarations in front of a whole family or crowd of onlookers.  It seems that drama without reconciliation (in such as self-avowedly "conflict-free society"; bullpucky) makes for better "dorama" in Japan.  Don't know how they end the long-running ones for good (William Penn of the Yomiuri, feel free to comment), 'cos I never last that long, but I have the feeling there might be a higher body count.
Anyhoo, I find this genre on either side of the Pacific to be pretty unwatchable (which is why my comments above are probably half-baked, apologies; feedback welcome) if only because they're so cheesy and seem to claim that they're not.  The only dramas I can watch with any semblance of self-mockery seem to be the Mexican ones (I can't understand a word, but the over-the-top spitfire diction is hilarious; plus the people in it are way hotter than you get in the well-scrubbed, relatively averagely-beautiful faces found on American soaps).  Oh, and pro wrestling.  Vince McMahon, you are shameless, and we love to hate you.
Hey, this blog is about writing what's on my mind, and at the moment, that's it.  End tangent.  Arudou Debito in Calgary