mytest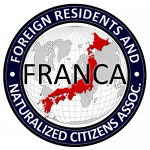 UPDATES ON TWITTER: arudoudebito
DEBITO.ORG PODCASTS now on iTunes, subscribe free
Hi Blog. After a half-month interlude of light and reason (as in September 30 to October 17), where it actually looked like a Japanese courtroom was actually going to be nice to somebody and rule against The State, another court has come along and put things back to normal. Read on below.
Gee, that was quick by Japanese judicial standards! I guess they know the value of putting the kibosh on something before the floodgates open: Can't have all the goddamn foreigners expecting to have rights to something like our social welfare benefits, especially at an advanced age.  Arudou Debito
/////////////////////////////////////////////////
Foreigners have no right to welfare payments, rules Oita District Court
(Mainichi Japan) October 18, 2010, Courtesy of KS, JK, and lots of other people
http://mdn.mainichi.jp/mdnnews/national/news/20101018p2a00m0na013000c.html
OITA — The Oita District Court ruled on Oct. 18 that foreigners with the right to permanent residence but without Japanese citizenship are not entitled to welfare benefits, rejecting the claims of a 78-year-old Chinese woman who sued after being denied benefits by the Oita city government.
In the ruling, Presiding Judge Yasuji Isshi said, "The Livelihood Protection Law is intended for Japanese citizens only. Welfare payments to non-citizens would be a form of charity. Non-citizens do not hold a right to receive payments."
The court rejected the woman's requests that it overturn the city's decision and order the commencement of payments. The woman intends to appeal. The ruling is the first in the country to deal with the issue of welfare payments to people with foreign citizenship and permanent residency in Japan.
According to the ruling, the woman has Chinese nationality but was born in Japan and holds the right to permanent residence. In December 2008, the woman applied to the welfare office in Oita city for welfare payments, but was turned down with the reason that she had "a comfortable amount of money" in her savings.
The main issues of the trial became whether the woman held the right as a foreigner to receive welfare payments and whether her financial status justified her receiving aid.
"Excluding foreign citizens from the protection of welfare benefits is not unconstitutional," said Isshi. He did not say anything about the woman's financial status in the ruling, effectively indicating that any such discussion was overruled by the issue of nationality.
ENDS

——————————–
Original Japanese story
大分・生活保護訴訟:永住外国人、受給権なし 地裁が初判決
毎日新聞 2010年10月18日 東京夕刊
http://mainichi.jp/select/jiken/archive/news/2010/10/18/20101018dde041040058000c.html
外国籍であることなどを理由に大分市が生活保護申請を却下したのは違法として、同市の中国籍の女性(78)が処分取り消しや保護開始決定を求めた訴訟の判決が18日、大分地裁であった。一志泰滋裁判長は「生活保護法は日本国籍者に限定した趣旨。外国人への生活保護は贈与にあたり、受給権はない」として女性の請求をいずれも退けた。永住外国人の生活保護受給を巡る判決は初めてという。女性側は控訴する方針。
判決によると、女性は日本生まれで永住資格を持つ中国人。08年12月、大分市福祉事務所に生活保護申請をしたが「女性名義の預金が相当額ある」として却下された。
外国人の受給権の有無と、経済状態などからこの女性が要保護者に当たるかが争点だった。
一志裁判長は受給権について「永住外国人を保護対象に含めないことが憲法に反するとは言えない」と述べ、女性の経済状態についての判断まで示さず、事実上の門前払いとした。【深津誠】
ENDS