mytest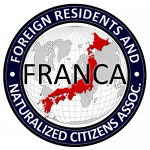 UPDATES ON TWITTER: arudoudebito
DEBITO.ORG PODCASTS now on iTunes, subscribe free
Hi Blog. The uproar on the Uemura Akiko Suicide has led to ministerial-level action. Good news, in that something is being done about bullying in Japanese schools. Bad news is that somebody has to die before something is done (and these crackdowns on ijime are periodical things anyway; once the furore dies down, well… let's just wait for the next victim and we'll have another cry and outcry).
Of course, the elephant in the room is the racially-motivated nature of the bullying, which does not seem to be being addressed. If you don't address one of the root causes (a racial background being used as ammunition), you aren't gonna fix things. Duh. Doesn't anyone out there in ministry land have a degree in education?   Arudou Debito
///////////////////////////////////////////////
The Japan Times Thursday, Nov. 11, 2010
Suicide prompts major bullying study
Kyodo News, courtesy of DK

The education ministry will conduct a nationwide survey of bullying in schools following the suicide last month of sixth-grader Akiko Uemura, in Kiryu, Gunma Prefecture.
Uemura's mother found the 12-year-old hanging by a scarf from a curtain rail in her room Oct. 23. It is believed the girl took her own life due to bullying at school that apparently started sometime last year after her mother, who is from the Philippines, visited the school for an event.
After an initial denial, Niisato Higashi Elementary School admitted Monday she had been a frequent target of abuse by classmates.
The education ministry said Tuesday it has told prefectural boards of education to conduct periodic surveys on bullying.
The ministry also urged schools and local-level authorities to cooperate with families of schoolchildren to deal with the problem.
Rest of the article at http://search.japantimes.co.jp/cgi-bin/nn20101111a6.html
///////////////////////////////////////////////////////////
The Japan Times Thursday, Nov. 11, 2010
EDITORIAL
Cause of a girl's suicide
On Oct. 23, Ms. Akiko Uemura, a sixth-grade girl in Kiryu, Gunma Prefecture, died after hanging herself. On Nov. 8, Kiryu's board of education made public a report saying she had been psychologically bullied. It denied a cause-and-effect relationship between the bullying and her suicide. But on Oct. 25, Mr. Yoichi Kishi, principal of the municipal Niisato Higashi Primary School, said school authorities had known that the girl "was not in good condition as indicated by her isolation at lunch time." We wonder why the school could not act soon enough to prevent her suicide…
Why does the board of education deny a cause-and-effect relationship between the bullying and her suicide? It appears as if the board and school authorities refused to squarely deal with the tragedy and their responsibility in the case.
Whole Editorial at http://search.japantimes.co.jp/cgi-bin/ed20101111a2.html
ENDS