mytest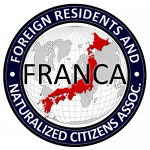 UPDATES ON TWITTER: arudoudebito
DEBITO.ORG PODCASTS on iTunes, subscribe free
Hi Blog. To kick the year off on an optimistic note, here we have a Zeit Gist column from the Japan Times, asking "three well-known, popular foreigners" (two of whom are, in fact, naturalized Japanese; therein lies the point of the article) how they get along in Japan. They say, in essence, that they still consider themselves foreigners, but they have come to terms with it. Let's turn the mike over to three dai senpai (I've only been here 23 years; short compared to them) and let them tell us what's what in their world.  Filtered through the lens of the long-termer writer, who also writes with a tone of reconcilement and resignation.  Perhaps that is my future attitude too, but I don't see it quite yet.  Arudou Debito
/////////////////////////////////////////
The Japan Times, Tuesday, Dec. 28, 2010
THE ZEIT GIST
Mind the gap, get over it: Japan hands
Charles Lewis asks three wise men from afar for their take on some of the issues that vex long-term foreign residents
By CHARLES LEWIS
http://search.japantimes.co.jp/cgi-bin/fl20101228zg.html
The Japan Times talked to three well-known, popular foreigners who have made it to the top of their fields in Japan about their views on surviving and thriving as a foreigner in Japanese society.
Peter Barakan is a British musicologist and commentator who arrived in 1974. Konishiki is a Hawaiian former sumo great who has spent 27 years in Japan. Tsurunen Marutei is the first foreign-born member of the Diet's House of Councilors of European descent. Originally from Finland, he has lived here for 42 years.
So how do these three Japan hands — who have racked up over a century in the country between them — stay sane under the barrage of compliments that can push even the greenest, most mild-mannered gaijin over the edge from time to time? What witty retorts do they have in their armory for when they are told they use chopsticks well?
Tsurunen: "I say thank you."
It seems that while coming up against and confounding stereotypes — e.g. the awkward, Japanese-mangling foreigner — can make some foreigners feel they aren't being taken seriously, seasoned veterans have learned to blow this off — or even revel in it.
"I feel good," Konishiki says when asked how he feels about being told he is good at speaking Japanese. It's a phrase Japanese use when "they don't know what to say," he explains. "It's a compliment. I deal with it every day. I try not to think about it."
Barakan, considered by many to be the best foreign speaker of Japanese on television and radio, says, " 'You speak Japanese well' comments are a kind of greeting most of the time." On the other hand, "People saying you are more Japanese than the Japanese is just flattery."…
Full article at:
http://search.japantimes.co.jp/cgi-bin/fl20101228zg.html