mytest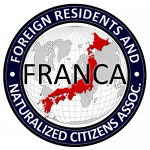 UPDATES ON TWITTER: arudoudebito
DEBITO.ORG PODCASTS now on iTunes, subscribe free
Hi Blog. The Japan Times yesterday published letters to the editor regarding Charles Lewis's December 28 article in the Japan Times, on old Japan hands Konishiki, Peter Barakan, and Tsurunen Marutei, and their coping strategies for living in Japan long-term.
See it at http://search.japantimes.co.jp/cgi-bin/fl20110118hs.html
The letters remind me of the parable of the blind men feeling up the elephant and describing what it looks like: One feels the trunk and thinks an elephant is like a snake or a tree branch, one feels the legs and thinks an elephant is like a pillar, one feels the tail and think it's like a rope, one feels the ears and thinks it's like a fan, one feels the tusk and thinks it's like a pipe, one feels the belly and thinks it's like a wall, etc. It's a good metaphor for not getting the big picture.
As for the letters, each author gives the article a feel and offers their take: One talks about the patronizing attitude towards NJ and questions the presumption that they should just accept the bad treatment they receive. One talks about how everyone is a gaijin somewhere (as if we should drink anytime because it's 5PM somewhere). Three others talk about the advantages of non-assimilation.  One simply agrees with the the sentiment that faint praise is merely small talk.  One talks about how he can never get friendly with Japanese men.   And one gets knotted up in the terminology of "gaijin".
Agree or disagree, these points are all over the place, and nobody seems to be dealing with the real undercurrent running through the article:   Should a long-termer, immigrant, even naturalized person still consider himself or herself a foreigner, not a Japanese? Even Tsurunen-san, up until two days ago, seemed to have been advocating that.
We'll see if I can offer up a more sizable chunk of the elephant in the room in my column on February 1.  Arudou Debito