mytest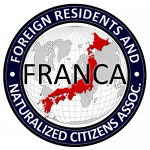 UPDATES ON TWITTER: arudoudebito
DEBITO.ORG PODCASTS on iTunes, subscribe free
Hi Blog.  A bit of promising news here.  If I had had this available to me before, during, or shortly after the Otaru Onsens Case, we might have gotten a bit more traction.  Read on.  Arudou Debito
////////////////////////////////////////////
Govt eyes intl human rights complaint framework
The Yomiuri Shimbun (May. 27, 2011) courtesy of TC
http://www.yomiuri.co.jp/dy/national/T110526005758.htm
The government will seek to introduce a system to enable people who claim to be victims of human rights violations to file complaints with the United Nations and other international organizations based on global treaties, sources said Thursday.
Details will be worked out among officials from relevant government bodies, mainly the Justice Ministry and the Foreign Ministry, and the government intends to obtain Cabinet consent on the matter by the end of the year, the sources said.
The individual complaint system is based on international treaties governing the protection of human rights. Under the system, when perceived rights violations are not addressed after an individual has exhausted all possible means under a country's legal system, the person can file a complaint with certain international organizations. The relevant organization then issues warnings or advisories to the nation if it recognizes the individual's case as a human rights violation.
After an international organization gives its opinion or recommendation to a signatory nation of the relevant international treaty, the country is asked to investigate the cases based on the international organization's views and report back to it.
The system can be used when nations have either ratified the optional protocol to the International Covenant on Civil and Political Rights or declared their acceptance of the system. The optional protocol of the treaty, which defines the system and was adopted in 1966 by the U.N. General Assembly, has been ratified by 113 nations, including several European nations and South Korea. Japan has ratified the treaty but not the optional protocol.
The government is considering accepting the system via Cabinet consent on the following treaties: the International Convention on the Elimination of All Forms of Racial Discrimination; the Convention Against Torture and Other Cruel, Inhuman or Degrading Treatment or Punishment; and the International Convention for the Protection of All Persons from Enforced Disappearance.
The Democratic Party of Japan has long called for the introduction of the system, as it believes it would expand opportunities for human rights abuses to be settled.
The DPJ pledged to introduce the system in its manifesto for the 2009 House of Representatives election. Justice Minister Satsuki Eda has also vocally advocated its introduction, saying the nation must act in line with "international rules."
But other government officials have said it would be difficult to balance the system with an independent judiciary, and that there would be problems keeping the legal system consistent if international organizations demanded the government make changes.
ENDS