mytest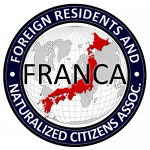 UPDATES ON TWITTER: arudoudebito
DEBITO.ORG PODCASTS on iTunes, subscribe free
Hi Blog.  The GOJ is trying to plug the leak of NJ trainee nurses leaving Japan despite their best efforts on the qualifying exam.  But after all these years of insufficient institutional support, it's too little, too late, and disorganized at that; according to the Asahi article below, morale is clearly low for them.  Mayhaps the jig is up, and word is getting round at last that the NJ nurse training program was after all just another guise for a revolving-door labor force?  Arudou Debito
/////////////////////////////////////////////////
Nurse trainees leave Japan despite 1-year extension
Asahi Shinbun, 2011/06/15, courtesy of Yokohama John
http://www.asahi.com/english/TKY201106140168.html
Many Indonesian nurse trainees who failed their exams have returned home amid confusion over who would be allowed to stay for another year to retake the test.
The government decided to allow 68 of the 78 Indonesians who failed this year's nursing exam to stay and take another exam next year. But 25 of the 91 Indonesians who took the exam in March have already left.
"I first heard about an extended stay some time ago, but I was not given any details," said a woman in her 30s who failed the exam and left in April. "After all, I think we are not needed."
Another woman in her 30s, who also left in April after working at a hospital in the Kansai region, said, "I might have reconsidered if the government had decided (on an extended stay) earlier."
The woman, who failed in the exam by a slight margin, knew she could be allowed to stay. But she said she has lost her enthusiasm to work in Japan because of a lack of support from the government.
The two are among 104 nurse trainees who came from Indonesia in August 2008 under a bilateral economic partnership agreement. The trainees were expected to pass the Japanese-language nursing exam in three years. But only 13 passed the exam this year, on top of the two who passed last year.
The government decided in March to allow unsuccessful trainees to stay for one more year under certain conditions.
In early June, the health ministry notified medical organizations that had accepted trainees that those who had scored at least 102 points out of a possible 300 can stay.
"I will go at it because I want to work as a nurse in Japan," said a woman in her 20s. "But I am afraid I might not be able to get enough support."
A trainee who scored 202, one less than the lowest successful score, said it is difficult to maintain his motivation because he cannot prepare for the exam during working hours.
Ten Indonesian trainees whose score was below 102 points will have to leave in August.
"I was shocked because I wanted to take the exam next year," said a 34-year-old woman working at a hospital in the Kanto region. "I couldn't hold back my tears when I was told I could not stay. My heart is broken."
She lost her mother to disease and became a nurse in Indonesia. She came to Japan because of the country's advanced medical technology. Her score was below 100.
The hospital introduced a new training program in April, devoting two hours during working hours to Japanese language studies.
An official at the hospital acknowledged that there are problems with trainees who cannot score 102 after studying in Japan for three years.
But the official criticized the government for rejecting "people who could be polished into diamonds" simply by their test scores.
A health ministry official said the minimum score of 102 was decided out of consideration for relations with Indonesia.
"It was designed to prevent a diplomatic problem, by keeping a large number of trainees from going back to Indonesia," the official said. "The Foreign Ministry made the decision, considering the number of trainees that would not lead to a problem."
The Foreign Ministry told the health ministry that trainees should be allowed to stay if their scores were among the 81 highest scores from the top, including those of successful applicants, and the health ministry decided on the minimum score of 102.
The government conducted a hearing on trainees' enthusiasm and their hopes to stay after the exam in March, but those who should leave were eventually determined by the scores.
Japan has accepted nurse trainees from Indonesia and the Philippines under economic partnership agreements.
Seventy-three have already returned to their home countries, with 43 during the three months through May.
"If things are left as they are, nurse trainees will leave Japan one after another," an official at a hospital that accepted trainees said. "The government needs to fundamentally revise the system at an early date."
A health ministry official said the system is designed to accept those who pass the exam, and that it cannot be helped that those who have lost their confidence leave.
Yuko Hirano, a professor of health and medical sociology at Nagasaki University's graduate school, said the Great East Japan Earthquake, which occurred immediately before exam results were announced, might be one factor.
"Nurse trainees might have become worried because I don't think they were given sufficient information on the nuclear accident and other issues," she said. "I suspect those concerns, coupled with dissatisfaction with the support provided, have led to their departures."

ENDS