Posted by Dr. ARUDOU, Debito on March 9th, 2012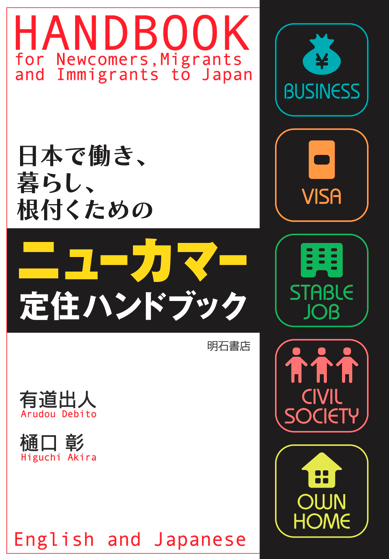 UPDATES ON TWITTER: arudoudebito
DEBITO.ORG PODCASTS on iTunes, subscribe free
Hi Blog. Good news.  Congratulations to The Don for getting his Japanese citizenship, and on what looks to be an expedited schedule (of only four months, according to the Yomiuri below.  Of course; the guy is in his ninetieth year!)  I think it's good that an old man can realize his twilight dreams, and take advantage of opportunities that he has clearly earned as a contributor to Japan in the world.
Quoth Donald in the above press conference:  「日本人として犯罪を起こさないことを誓います」(As a Japanese, I swear not to commit any crimes.)  
That said, I don't believe that gives him license to continuously bad-mouth other NJ, whom he yet again essentially accuses of desertion, according to the Asahi article trumpeting the news of his successful application below (translation mine):
"…[Keene] received Japanese Permanent Residency, but after the Great East Japan Earthquake, knowing about the large numbers of foreigners that distanced themselves from Japan, he said, 'I came to Japan, where I will always stay. I believe in Japan, is what I wanted to broadcast.'"
Well, if you really said this as reported (and you certainly seem to have done so in the past), then screw you, Donald. As I've said before here and here, not only are you buying into this whole J media-generated gaijin-bashing "Flyjin" phenomenon (in ways unbecoming a bona fide academic researcher), but your making yourself out to be more holier-than-thou than other foreigners is childish, pandering, and disrespectful of other people making their own life choices.
And it shows a remarkable naiveté regarding Japan and life in general, since will you never have to face a life in Japan as a non-elite NJ laborer in Japan; moreover, as I've said before, as a nonagenarian you won't be around for any denouement.  Just shut up and take your kudos with grace, already, without denigrating others.  Do something to lose that "mean-old-man" stink you're repeatedly and needlessly airing in public.  Arudou Debito
////////////////////////////////////////////
ドナルド・キーンさん、日本国籍取得 震災後永住を決意
朝日新聞 2012年3月8日  Courtesy of Mark in Yayoi
http://www.asahi.com/national/update/0308/TKY201203080224.html

日本文学者のドナルド・キーンさん(89)が8日、日本国籍を取得し、記者会見した。約40年間、研究・著作活動で米国と日本を行き来し、日本の永住権も取得していたが、東日本大震災後、多くの外国人が日本を離れたと知って「私は日本に行き、ずっといる。(日本を)信じます、と知らせたかった」と話した。
キーンさんは1974年から東京都北区に暮らし、同区の宣伝役「アンバサダー」を務める。戸籍名は「キーン ドナルド」、通称で「鬼怒鳴門(キーンドナルド)」という漢字名も使う。栃木県の鬼怒川と、徳島県の鳴門からとった。
震災後の日本について、キーンさんは「率直に言って、がっかりしている」という。直後は東京からあかりが消えエレベーターも止まり「力を合わせて東北の人を助けている」と感じたが、「いまは明るく、必要のない(電光)看板がたくさんある。東京だけではない。もう忘れているのではないか」と辛口だった。
ENDS
More trappings of The Don's legacy:
/////////////////////////////////////////////
ドナルド・キーン記念館設立へ 新潟・柏崎で蔵書贈呈式
朝日新聞 2011年12月4日
http://www.asahi.com/national/update/1203/TKY201112030538.html
米ニューヨーク市のハドソン川近くにあったキーンさんの自宅の書斎。柏崎の記念館内に居間と合わせてそっくり再現される=ブルボン提供
記念館に再現されるキーンさんの自宅の居間など。間仕切りや扉をそっくり柏崎に運んできた=ブルボン提供
記念館への思いを語るドナルド・キーンさん=柏崎市諏訪町
[PR]
日本文学研究で知られ、東日本大震災後に日本永住を決めたドナルド・キーンさん(89)の記念館が2013年秋、新潟県柏崎市にできることになった。3日にキーンさんが同市を訪れ、収蔵する書籍や家具の贈呈式が行われた。
キーンさんは07年、柏崎を舞台にした古浄瑠璃の復活を働きかけ、300年ぶりの復活公演に結びつけた。この縁を生かそうと菓子製造のブルボン(同市)が記念館建設を計画した。
同社研修センター2階の約360平方メートルを改装。キーンさんが約30年間暮らし、日本文化を世界に発信する拠点だった米ニューヨーク市の書斎と居間を再現する。寄贈された書籍約1700点、レコードとCD各約300点、家具や調度類約100点も展示する。
ENDS
/////////////////////////////////////////////
「東北にも奇跡」永住決めたドナルド・キーンさん来日
朝日新聞 2011年9月2日
http://www.asahi.com/national/update/0901/TKY201109010409.html
来日し、報道陣の取材に応じるドナルド・キーンさん=1日午後、成田空港第1ターミナル、長屋護撮影
日本文学研究で知られ、日本での永住を決めているドナルド・キーン米コロンビア大学名誉教授(89)が1日午後、成田空港に到着した。キーンさんは9月下旬に日本国籍取得の申請手続きをする予定で、「国籍を取得するとなると、今まではあまり読んでこなかった政治や経済についても、詳しく知る責任がある」と話した。
報道陣から東日本大震災について質問されたキーンさんは「希望があれば乗り越えることができる。終戦直後、私が訪れた東京は煙突しか残っていない街だったが、いまは立派な都会になった。東北にも奇跡は起こる」と話した。何度も訪れたことのある岩手県の中尊寺には近く、2~3泊の予定で足を運びたいという。(山田優)
ENDS
///////////////////////////////////////////
Here's the Yomiuri's take, with The Don not only bashing NJ and coming here for the sake of "enduring hardships with the Japanese", but also traipsing off to Africa and India next month, like most Japanese can to escape their hardships.
Keene becomes Japanese citizen
The Yomiuri Shimbun (Mar. 9, 2012), courtesy of JK
http://www.yomiuri.co.jp/dy/national/T120308006608.htm
Donald Keene speaks to The Yomiuri Shimbun in Tokyo on Thursday morning after learning he has been granted Japanese citizenship.
Donald Keene, a prominent scholar of Japanese literature and culture, has been granted Japanese citizenship, the Justice Ministry announced in a government gazette issued Thursday.
Keene, 89, decided to permanently live in Japan following the Great East Japan Earthquake.
A professor emeritus at Columbia University, Keene studied Japanese literature and culture after serving as an interpreter for U.S. forces during the Pacific War.
Regarded as an authority in the field, he received the Order of Culture in 2008.
He expressed his intention to obtain Japanese citizenship after the March 11 disaster.
"I love Japan," Keene said, while explaining his decision to move to Japan at a press conference following his last lecture at Columbia University. He now lives in Tokyo.
===
Keene expresses gratitude
Keene expressed his joy over the news that he has been granted the Japanese citizenship in an exclusive interview with The Yomiuri Shimbun at his home in Tokyo on Thursday.
"I'm so glad to finally be able to become Japanese," a smiling Keene said.
"If my decision encourages the Japanese people, it's a great joy."
Keene was informed of the decision by phone by a Justice Ministry official on Thursday morning. He said he expressed his appreciation to the official, repeatedly saying, "Thank you."
Right after the March 11 disaster, Keene saw the stoic suffering of people in the Tohoku region on TV.
Worried over the news that an increasing number of foreigners were leaving the country, Keene made up his mind to permanently live in Japan. "I wanted to endure the hardships with the Japanese, who had taken good care of me, at a difficult time like this," he said.
Keene applied for Japanese citizenship in November last year.
He wondered how long it would take to obtain citizenship, but officials only told him it would take some time. He sometimes expressed his anxiety to people around him, saying, "As I'm already 89 years old, I don't have much time left."
In the end, he obtained his citizenship in only about four months.
"Donald Keene" became his pen name, and his Japanese name is now Kiin Donarudo.
Starting next month, he will travel by ship to India and Africa for vacation.
"[After returning to Japan], I'll continue to work more diligently in a suitably Japanese way. I also want to contribute to areas affected by the disaster," he said with a smile.
ENDS
///////////////////////
Sankei:
「待っていた知らせ」 日本国籍取得のキーン氏 漢字表記は「鬼怒鳴門」
産經新聞 2012.3.8 20:22
日本国籍を取得し、記者会見するドナルド・キーン氏=8日午後、東京・北区役所
 海外における日本文学研究の第一人者、ドナルド・キーン米コロンビア大名誉教授(89)の日本国籍取得が認められ、8日付の官報で告示された。キーン氏は同日、名誉区民となっている東京都北区の区役所で会見し、「待っていた知らせで、非常にうれしい」と日本語で喜びを語った。
キーン氏は、これまで1年の半分を日本で過ごしてきたが、昨年1月ごろ永住を決意。東日本大震災後、多くの外国人が帰国する状況を知って、「日本を信じることを示したかった」と日本定住への意志をさらに強固にしたという。昨年9月に来日し、講演や執筆活動を精力的に行ってきた。
この日は北区から、自身で考えた「鬼怒(キーン・ド)鳴門(ナルド)」という漢字表記の名刺を贈られた。名刺の拡大コピーを手にしたキーン氏は、「(執筆などはカタカナ表記の名前を用いるため漢字の名刺は)人を笑わせるために使いたい」と述べ、周囲を笑わせた。
ENDS
//////////////////////////
The Yomiuri gives a picture of a possible Messiah Complex:
率直に言うとガッカリ…キーンさん、復興で苦言
(2012年3月9日08時54分  読売新聞)
http://www.yomiuri.co.jp/national/news/20120309-OYT1T00135.htm
「率直に言うと、がっかりしています」――。日本国籍を取得した日本文化研究者のドナルド・キーンさん(89)は、8日の記者会見で「鬼怒」の雅号通り、震災後の日本の状況にあえて苦言を呈した。
「日本人は力を合わせて東北の人を助けると思っていました」。会見で終始朗らかなキーンさんだったが、震災の話になると表情が引き締まった。そして、「東京は(電気が)明るい。必要のない看板がたくさんある。東京だけではない。忘れているんじゃないか。まだやるべきことは、いっぱいあると思います」と語った。
「わたしは今まで、ある意味、日本のお客さんだった」と振り返ったキーンさんは、国籍取得を機に日本の現状に意見を言うことも考えている。「もしいいことができるとすれば、私のためでなく、日本人のためだと思います」と話した。
ENDS