Posted by Dr. ARUDOU, Debito on July 9th, 2012
Books etc. by ARUDOU Debito (click on icon):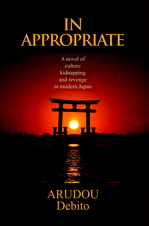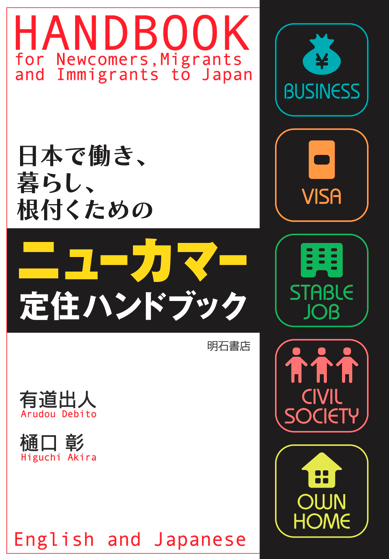 UPDATES ON TWITTER: arudoudebito
DEBITO.ORG PODCASTS on iTunes, subscribe free
Hi Blog. As a Weekend Tangent, here's a letter from a Debito.org Reader who has appeared in a short film you might be interested in.  I'll let him tell you about it:
///////////////////////////////////////////
July 4, 2012
Debito-san,
In late May 2012, I was approached by a young and passionate Tokyo guy. He asked me if I can act in a short silent movie. He said that he is shooting this movie to participate in Louis Vuitton's Journeys Awards competition. The competition gives emerging artists/producers/directors an opportunity to get into limelight.
When he explained me the script, I could see why he approached me specifically. The story was about an Indian professional who was married to a Japanese woman. The Indian had to return to India … and the movie was about the moments of emotions after he told this to his wife. He was asking me to share the real moments of my life for his movie!
Please check the following link to watch the (5 minute) movie online.
http://www.journeysawards.com/en_US/shortlisted/Departure/
While this movie is not directly related to your core topics of discussion in debito.org, I think the selection of this movie in shortlisted 10 (from among 100s of submissions), proves two things in a very subtle way… two very important things.
SYNOPSIS (from site):  
DEPARTURE

A Japanese woman, Yuko is about to move out from Japan since her Indian husband got transferred to his own country India. In spite of having a great devotion and affection to her husband Yuko can't stop feeling the anxiety to depart for her new life in India and the reluctance to be apart from her parents and her hometown. Impulsively running from the reality, she needs to find a faith for herself.
What does the movie's shortlisting success prove? …
1) Young Japanese artists/producers/directors are open to multicultural Japan and they are willing to take a chance on Japan that is not homogeneous.
2) Multicultural Japan can compete just as effectively as monocultural Japan (there is another movie from Japan also in shortlisted 10!)
If you think that the above topic/note will be of interest to your blog readers, please feel free to post it.
===========
(And feel free to vote for it, Debito.org Readers, if you want. Arudou Debito)
ENDS