Posted by Dr. ARUDOU, Debito on July 20th, 2012
Books etc. by ARUDOU Debito (click on icon):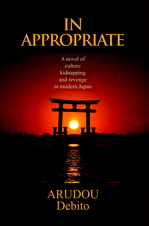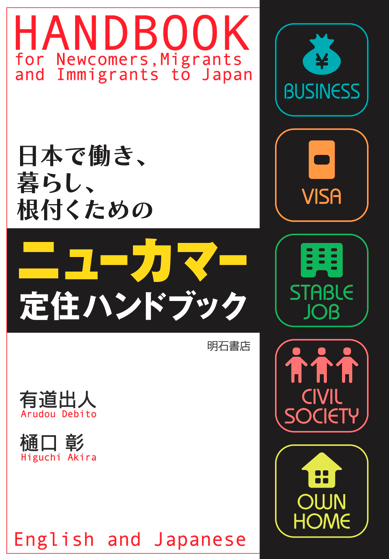 UPDATES ON TWITTER: arudoudebito
DEBITO.ORG PODCASTS on iTunes, subscribe free
Hi Blog.  Something weird happening here from Panasonic Corporation, targeting NJ Facebook users in general (this time not just one Panasonic staff member who's been targeting this blogger and his NJ readers in specific).  Thought I'd just pass it along.  FYI.  Arudou Debito
——————-
July 18, 2012
From:  XY
Dear Debito,
I recently received the following email which may be of interest to you. I have also included a few comments at the end.
——————-
From: Findateacher.Net_SenseiSagasu.com_Research info@senseisagasu-research.com
Subject: Findateacher.Net-Non-teaching Income Opportunity -Pa nasonic Olympic Promotion "SHARE THE PASSION"
Date: 07/17/2012
To: senseisagasu-research  info@senseisagasu-research.com
Hello,
Occasionally, we (findateacher.net) get offers for part time
non-teaching work for foreigners living in Japan.This time, we have
"Panasonic/Olympic online promotion – Share The Passion" Project.
Please reply to us as soon as possible since we don't have much time.
And we will choose participants on first come first serve basis. Thank
you.
PANASONIC Olympic Campaign "SHARE THE PASSION" [For foreigners live in Japan]
*Required condition
1) Foreigners from UK, U.S.A, Australia, Canada and New Zealand, who
speaks English.
2) You have a Facebook account.
3) You can let us check your activity on Face book.
(This is only for confirmation that your activities that you clicked
"like" and upload the photo)
*REWARD : 2,000 JPY
(We will pay in the beginning of September via Bank Account)
*STEPS
1. You log into Facebook and click "Like" button on "SHARE THE
PASSION" APP Page.
2. You will download "SHARE THE PASSION" Facebook APP and upload the
photos of you playing sports.
3. After we confirm that you clicked "Like" button on and uploaded the
photo on that APP, we will pay the reward.
[Date: TBA]
IF YOU'RE INTERESTED IN THIS PROJECT, PLEASE REPLY TO
info@senseisagasu-research.com with SUBJECT "SHARE THE PASSION" with
the following information A.S.A.P.
1. Full name
2. Nationality
3. Age
4. Where do you live?
5. E-mail Address(Your registered email address)
6. Telephone number
7. Do you have Facebook account?
8. Can you allow us to check your activities on Facebook?
(For the confirmation of clicking "like" and uploading photo)
************* DEADLINE: July 19th 10:00am**************
Regards
Kana
—————–
Kana Sato
info@senseisagasu-research.com
satokana@findateacher.net
http://www.findateacher.net
FindaNet, Inc., K2 Building 1st Floor,
15-4 Maruyama-cho Shibuya-ku, Tokyo
〒150-0044
/_/_/_/_/_/_/_/_/_/_/_/_/_/_/_/_/_/_/_/_/_/_/_/_/_/_/_/
——————-
COMMENT FROM SUBMITTER:  It appears that Panasonic, rather than advertise on Facebook the proper way, instead is targeting non Japanese living in Japan and offering 2,000 yen if they download the app and give Panasonic and Findateacher.net their Facebook passwords.
I believe this is not only against the privacy laws in Japan, Facebook has clearly stated it will consider taking legal action against companies that take part in this practice. Sharing one's Facebook password, also give a company access to the private information of all of that user's friends, violating the privacy of other Facebook users.
http://www.wired.com/wiredenterprise/2012/03/facebook-password-employers/
I thought I would bring this to your attention as it is targeting non Japanese ethnic groups.
Regards, XY
ENDS