Posted by Dr. ARUDOU, Debito on August 4th, 2012
Books etc. by ARUDOU Debito (click on icon):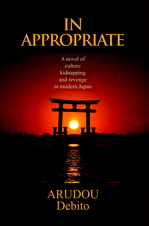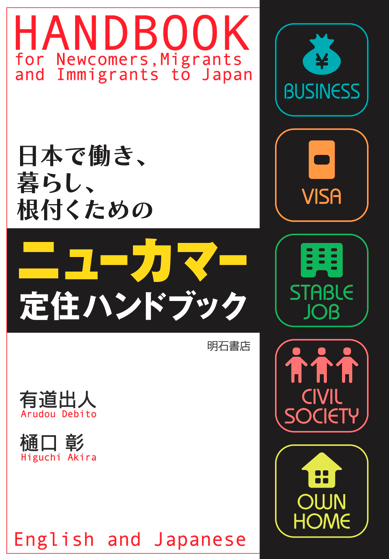 UPDATES ON TWITTER: arudoudebito
DEBITO.ORG PODCASTS on iTunes, subscribe free
Hi Blog.  When doing research last blog entry, on how Japan Times columnist Gregory Clark led the Apologist counterattack on criticism of Japan for institutionalized racism (as witnessed at the time by the Ana Bortz Case of 1998-9 and the Otaru Onsens Case of 1999-2005), I discovered that one of his most xenophobic columns, entitled "Problematic Global Standards" of November 1, 1999 (weeks after the Bortz verdict in Shizuoka District Court made clear that racism, none other, existed within these shores) has long been deleted from the Japan Times archive.  I think after reading it you might understand why a publisher would be embarrassed for ever publishing it, but deletion from a newspaper archive without a retraction is simply not on.  I happen to have a hard copy of it in my archives:

Let me also type it out in full now, so it becomes word-searchable by the search engines for posterity.  Bigots, media fabricators, and profiteers like Clark deserve to be hoisted by their own petard.  Enjoy.  Arudou Debito
/////////////////////////////////////////////////
PROBLEMATIC GLOBAL STANDARDS
By Gregory Clark
The Japan Times, Monday, November 1, 1999
The Japanese are preoccupied nowadays with something called "global standards." Spelled out clumsily in "katakana" English, "gurobaru sutandaado" has every implication of a backward, inferior Japan rightly despised by the civilized world for its failure to reform itself in our Western image.
It is true there are some Japanese standards that need to be reformed. The apathy towards social evils like "yakuza," bike gangs and tobacco is one. Corruption in conservative political and business circles seems endless.
The education system could learn much not just from the West, but also from Taiwan or Singapore, particularly at the tertiary level.
But for every Japanese minus there is usually more than a more-than-compsenating plus. Over the years, the Japanese have evolved a value system that for all its faults has created the advanced and reasonably stable society that most of us come here to enjoy.
Or, to put it another way, for all the global standards that Japan should be emulating, there is usually any number of Japanese standards that the rest of us should emulate — particularly the ones that say people should be honest and reasonably polite to each other.
Which is where the sad story of the Hamamatsu jewelry shop owner fined recently for racial discrimination becomes relevant.
That Japan is remarkable for its lack of organized theft is no secret. One result is that even jewelry merchants feel little need to take little precautions.
Another is that Japan has become a paradise for Chinese, Vietnamese, Middle-Eastern and Latin American gangs keen to exploit this lack of precaution. To date they have managed to pull off close to 100 major jewelry heists, not to mention any number of big-haul raids on pachinko parlors.
With jewelry thefts, one ploy is to have someone, often a female accomplice, visit the targeted store in advance and pretend to show a purchasing interest while checking out details for the planned theft later.
Another is for the accomplice to create a disturbance, and while Japan's fuss-sensitive shop assistants have their attention diverted, others in the gang pretending to be customers empty the unlocked display boxes.
Needless to say, this gives Japan's jewelry merchants something of a problem. That some may have decided that their best defense is to ban all foreign-looking would-be customers from their stores is not very surprising.
But that, precisely, is where the man in Hamamatsu came unstuck. His district has a large Latin American-origin workforce. Having already suffered two robberies, he saw fit to deny entrance to a woman of Latin appearance who turned out to be a Brazilian journalist.
She also happened to be legalistic (another "global standard" Japan need not rush to adopt) and since Japan did not have a relevant law, the shop owner was charged under a U.N. antidiscrimination convention that Japan had signed. Found guilty, he was fined Y1.5 million.
No doubt the judge involved saw the U.N. connection as the ultimate in global standards. Many in the media here were equally enthusiastic. Few seem to have considered the corollary, namely that from now on not just the jewelers but anyone in the merchandise business will have to embrace another "global standard" — the one that says they should regard all customers as potential criminals to be welcomed with guns, guards, overhead cameras, and squinty-eyed vigilance.
True, discrimination against foreigners can be unpleasant, and in Japan it includes refusals to rent property. But as often as not, that is because they do not want to obey Japan's rules and customs.
Refusal to respect the culture of a host nation is the worst form of antiforeign discrimination.
This clash between "global standards" and Japanese standards leaves its detritus in other areas.
Japanese standards say that there are times when an economy functions better if rival companies can get together, sometimes with customers, to agree on prices and market share. Unfettered competition can easily lead not just to monopolies, but also to very damaging "over-competition" ("kato kyoso") as Japanese firms, with their strong survivalist ethic, struggle to keep alive.
But the "global standards" imposed on postwar Japan say otherwise. They insist that competition has to be free and unfettered. All and any cooperation between companies — the dreaded "dango" phenomenon — is a crime.
So Japan compromises. Dango that happen to be exposed are evil. The others are OK. What it should be doing is preventing dango that aim simply to jack up prices, while encouraging those that bring order to markets and help customers.
A recent victim of this expose standard was a small group of cast-iron pipe makers that had colluded on prices, mainly to rescue a weak competitor from bankruptcy. For its generosity, the group had its executives arrested and paraded as criminals.
Curious, the United States, which helped impose this anti-dango standard also condemned Fujitsu's famous Y1 bid for a large Hiroshima computerization contract. The bid was a typical result of what can happen in Japan when competition is free and unfettered.
Nagging Western demands for unfettered competition in Japan's finance industry and an end to government control over the banking system also led indirectly to the bubble economy and Japan's current economic plight.
The same standards also managed to wreck the Asian economies two years ago, and then endorsed strong criticisms of Malaysia and Hong Kong for the state interventions that were crucial for rescuing those two economies from the wreckage imposed on them by Western speculators.
It's time Japan, and much of the rest of the world, worked out their own standards.
===================
Gregory Clark is president of Tama University
ENDS