Posted by Dr. ARUDOU, Debito on September 11th, 2012
Books etc. by ARUDOU Debito (click on icon):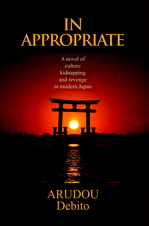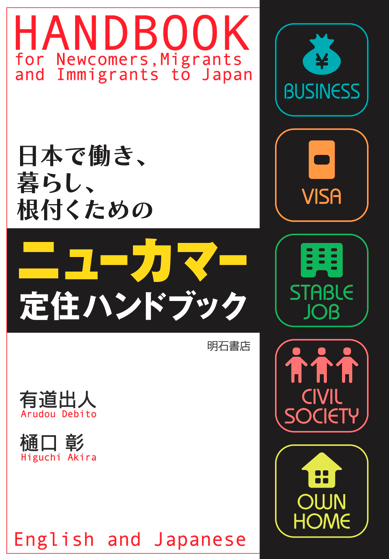 UPDATES ON TWITTER: arudoudebito
DEBITO.ORG PODCASTS on iTunes, subscribe free
Hi Blog. After much political gridlock (the likes of which have not been seen, since, oh, the LDP was in power and the DPJ controlled the Upper House — not that long ago), the current Diet session is over, and one bill that matters to Debito.org did not pass: The one endorsing Japan's accession to the Hague Convention on International Child Abductions. You know — the treaty that just about everyone else in the club of rich developed nations has signed, and the one that stops you at an international border if you're traveling single with a child, demanding proof that you're not abducting your child from the other parent. It's a good idea, since divorce in Japan due to the Koseki Family Registry System results in one parent (regardless of nationality) losing all legal ties to the child, and leads in many (almost all, it's estimated) cases to the child growing up with no contact whatsoever (since Japan does not allow joint custody) with the noncustodial parent.  It's even worse for international marriages, and Japan has gotten a lot of pressure from other countries in recent years to sign.  Now unsuccessfully.
Entire movie at http://crnjapan.net/The_Japan_Childrens_Rights_Network/itn-sbfaja.html
Well, so Japan will remain a haven for child abductions, both domestic and international. But the interesting thing I'm seeing concrete evidence of these days is overseas Japanese taking advantage of this system, banding together to assist each other in abducting their children to Japan, and the Japanese embassies/consulates cooperating with them as they spirit them into Japan.  (I'll blog about that someday once I receive permission to make that information public.)
But as I have argued before, I'm not sure it really matters if Japan signs the Hague. The GOJ has signed other treaties before (most notably the Convention for Elimination on Racial Discrimination), and refuses to enforce them under domestic laws with criminal penalties (or in Japan's case regarding the CERD, now signed 17 years ago, refuses to create any laws at all).  In the Hague's case, the GOJ was looking for ways to caveat themselves out of enforcing it (by creating laws of their own advantageous to Wajin spiriters of children that would trump the HCICA, or finding loopholes, such as claims of DV (that only NJ inflict upon us gentle, mild, weak, peaceful Wajin), that would allow the children to stay in Japan out of fear.)
Or, true to character, we'll have people claiming that it's a matter of "Japanese custom" (shuukan) the last resort for any unjustifiable situation (only this time coming from elected Japanese Dietmember Ido Masae who herself abducted her kids):
http://www.crnjapan.net/The_Japan_Childrens_Rights_Network/blg-jldpac.html
It's pretty messy, by design, so visit the Children's Rights Network Japan Website to try and untangle it.
So I guess the question I'd like to open up for discussion is:
Is it better for a nation-state to be bold-faced about it and just say, "We can't enforce this treaty due to our culture, so we're not going to sign it, and if you don't like it, don't marry our citizens"? Or, is it better for a nation-state to sign it, not enforce it, and face the (geopolitically mild) pressure of a broken promise? I know which route the GOJ has taken so far. Arudou Debito
/////////////////////////////////////
Rocky, extended Diet session over; bills, treaties left in lurch
Hague, vote-value, deficit bond measures fail to clear grudge fest
The Japan Times, September 8, 2012
By MASAMI ITO Staff writer
Excerpt, rest at http://www.japantimes.co.jp/text/nn20120908a2.html
The extended 229-day Diet session closes with a whimper Saturday, with piles of important bills and treaties left unaddressed and voters left only with an image of lawmakers engaging in political maneuvering for their own goals — particularly those over the contentious sales tax hike and over the next Lower House election.
And now both the ruling Democratic Party of Japan and the Liberal Democratic Party are focused on one thing — the presidential elections for both parties to be held this month to choose the leaders who will guide their parties in that next general election…
During the current Diet session, which started in January, only 66 percent of newly submitted government-sponsored bills cleared both chambers.
Political squabbling took center stage last month when the nonbinding censure motion against Noda was approved by the Upper House, stopping almost all Diet deliberations.
Thus the government also failed to live up to its promise to the international community to pass a bill to endorse the 1980 Hague Convention on the Civil Aspects of International Child Abduction to prevent estranged parents from spiriting a couple's children across borders.
Rest at http://www.japantimes.co.jp/text/nn20120908a2.html