Posted by Dr. ARUDOU, Debito on January 26th, 2013
Books etc. by ARUDOU Debito (click on icon):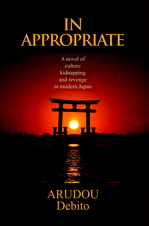 UPDATES ON TWITTER: arudoudebito
DEBITO.ORG PODCASTS on iTunes, subscribe free
"LIKE" US on Facebook at http://www.facebook.com/debitoorg
http://www.facebook.com/handbookimmigrants
Hi Blog. In an interesting development, NHK is offering opportunities for NJ (both journalist and resident) to give their views on the "The 2011 Great Tohoku, Japan Earthquake and Tsunami". For example:
====================================
Job: Non-Japanese journalists to cover stories in the Tohoku region
==============================
Now that's a great opportunity for outsiders to come in on a junket and do some reporting. This opportunity is also being echoed within a call to GaijinPot for NJ residents to give their views:
==============================
"My 3-11″ – Voluntary Interviewee for the program
https://jobs.gaijinpot.com/job/view/lang/en/job_id/82360, courtesy of MB
ON AIR:
March 2013
CONTENT:
NHK is seeking to interview those who had experienced The 2011 Great Tohoku, Japan Earthquake & Tsunami while living in Japan. They will film your unique perspective and experience on the disaster, and it impacted your life in Japan. The interview will take place for the special documentary program in February to be aired in March.
CONDITIONS:
Please write your 3-11 experience in your cover letter
Currently reside in Japan (Preferred for the interview)
Those who previously posted your earthquake experience on GaijinPot
http://injapan.gaijinpot.com/japan-needs-you/my311/
EXAMPLE:
**** My 3.11 memory *****
"That night I walked home with what seemed like every other person in Tokyo. My abiding memory of that walk was the good spirits, friendly nature and calm resolve to get home shared by everybody.
I was working as the editor of a news website when the earthquake first struck. It had been an almost stereotypical slow news day when the office started to shake, then shook some more, and then kept shaking. That convinced us to prepare to leave. I had just enough time to write a one-sentence bulletin on a large earthquake being felt in Tokyo before having to leave….
***** What did I get / learn from your experience of 3-11? *****
I had my first sense of wide scale failure on 3.11 and the immediate aftermath. Authorities, some individuals and technology all cracked in some way. But I learnt how to conquer fears in a scenario such as that, how to deal with systematic failures around you and how to buck up and keep smiling."
Some of examples in the above link;
– British Photographer, living in Saitama
– Software engineer, Pakistani
– Margarita, Swedish, Female, Fukushima
– Canadian, Chiba-ken, Male, English teacher
– Japanese-Egyptian
– Juliet M, Koriyama ,Fukushima, English Teacher
– United States, Ibaraki, Female, Assistant Language Teacher
– ALT American, in Kamaishi, Iwate
…and many other contributors.
Although NHK is only able to interview a small number of listed applicants, we appreciate your willingness to share your experiences and we will read (and possibly consider airing) no matter if you are selected as an interviewee or not."
==============================
This invites a "where's the catch?" reaction.  When I posted this announcement yesterday within a separate blog entry, one of the more cynical comments from a Debito.org Reader included:
==============================
Marcus:  @Debito (#19), how convenient that they give you a pre-made, "wa"-stressing example of what you should write. I understand that Japanese-style documentaries are almost exclusively not real, but scripted reality along these lines. The truth has to be hidden, unless it exactly fits the bigger scheme, I guess.
It kind of makes me want to submit an sarcastic entry like, "On 11/3 I was living the sweet gaijin life, getting drunk, doing drugs, and french kissing frozen tuna in Tsukiji, when suddenly the earth started to shake. Of course, I was completely freaked out by it because I am not as used to it as the noble Japanese. When the shaking got really strong I switched on CNN, which by the way is owned by the Chinese and therefore totally Anti-Japanese. I saw the Tsunami hitting Tohoku and realized that this might have be 'The Big One'. So I did what all we Gaijin came to Japan to do: Go out onto the street to riot and loot, and try to overthrow the Emperor. I made it to Shinjuku and met an old, but really genki man on the street who seemed to suffer from really dry eyes. I was so impressed and intimidated by his antics that I gave up all my evil plans, and spent the rest of the day marveling at 'the good spirits, friendly nature and calm resolve to get home shared by everybody.'
=============================
NHK in fact has a history of using NJ to advance an agenda, for example using a quite willing supplicant in Tarento Daniel Kahl to portray overseas media as being biased regarding reportage on Fukushima (something Debito.org has had opinions about in the past). Consider this five minutes (!!) of NHK airtime devoted to Kahl for the newsworthy gesture of making a grandstanding YouTube video:
After all, if even a native speaker (well, one, anyway, and a few others that agreed with Kahl with no dissenters included in the broadcast) says there's something fishy about overseas reportage (despite, after all, Japan's already fishy domestic reportage), my, that's added credibility for NHK viewers! It's hard to believe that the above proposals won't be put to the same ends, which is why I created this blog entry to discuss it.  After all, I saw how Hokkaido Shimbun, for example, completely sanitized an article I wrote in 1995 about my experiences in Kobe as a post-earthquake volunteer there (see below) and still had the temerity to put my name on it! (see also here)
It's not outside precedent.  I would even argue that "sanitizing opinion for domestic consumption" is standard operating procedure.
What say you, Debito.org Readers? Arudou Debito