mytest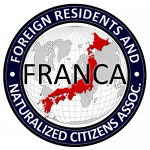 Hi Blog. Here's a bit of a sloppy article from the AP that the Guardian republished unusually without much of a fact-checking (don't understand the relevance of the throwaway sentence at the end about J fathers and paternity, or of homebound mothers). Worse yet, it seems the AP has just accepted the GOJ's assessment of "population" as "births minus deaths" without analysis. Meaning the population is just denoted as Japanese citizens (unless you include of course babies born to NJ-NJ couples, but they don't get juuminhyou anyway and aren't included in local govt. tallies of population either). Er, how about including net inflows of NJ from overseas (which have been positive for more than four decades)? Or of naturalized citizens, which the Yomiuri reported some months ago contributed to an actual rise in population?  Sloppy, unreflective, and inaccurate assessments of the taxpayer base. Arudou Debito
===============================
Japan sees biggest population fall
Associated Press in Tokyo
Friday 2 January 2009
Courtesy of TK
Japan's population had its sharpest decline ever last year as deaths outnumbered births, posing an escalating economic threat to growth prospects amid a global recession.
With low birthrates and long lifespans, Japan's shrinking population is ageing more quickly than any other economic power.
Health ministry records estimated the population fell by 51,000 in 2008. The number of deaths hit a record of 1.14 million … the highest since the government began compiling the data in 1947, and the number of births totalled 1.09 million.
Japan's births outnumbered deaths until 2005, when the trend was reversed. About one-fifth of Japan's 126 million people are now aged 65 or over.
Japanese increasingly marry at a later age, and working women wait to have children. The survey showed the number of births last year increased by just 0.02% from a year earlier.
The ministry forecast that Japan's fertility rate – the average number of children born to a woman aged between 15 and 49 – would rise slightly to 1.36 in 2008 from 1.34 in 2007. Exact figures for 2008 were unavailable. The country's fertility rate is far lower than that of the US, 2.10, and France, 1.98.
In recent years, the government has tried to encourage women to have more babies. But it is rare for fathers to take paternity in Japan, where traditional values tend to keep mothers at home.