Posted by Dr. ARUDOU, Debito on December 19th, 2010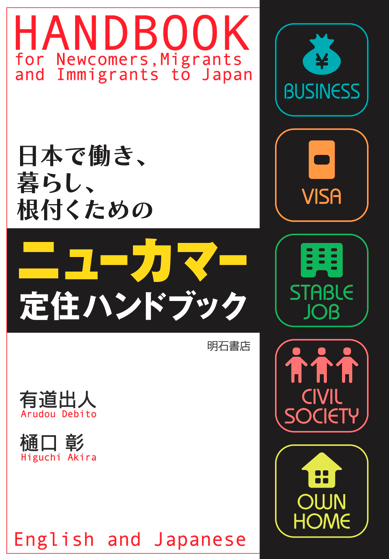 UPDATES ON TWITTER: arudoudebito
DEBITO.ORG PODCASTS on iTunes, subscribe free
Hi Blog. More woolgathering on the past decade, as the end of the year approaches:
I'm hearing increasing discontent from the NJ Community (assuming quite presumptuously there is one able to speak with a reasonably unified voice) about living in Japan.
Many are saying that they're on their way outta here.  They've had enough of being treated badly by a society that takes their taxes yet does not respect or protect their rights.
To stimulate debate, let me posit with some flourish the negative case for continuing life in Japan, and let others give their own arguments pro and con:
////////////////////////////////////////////////////
It's becoming increasingly difficult to expect people to want to immigrate to Japan, given the way they are treated once they get here.
We have racial profiling by the Japanese police, where both law allows and policy sanctions the stopping of people based upon having a "foreign appearance", such as it is, where probable cause for ID checks anywhere is the mere suspicion of foreigners having expired visas.
We have rampant refusals of NJ by landlords and rental agencies (sanctioned to the point where at least one realtor advertises "Gaijin OK" apartments), with the occasional private enterprise putting up "Japanese Only" signs, and nothing exists to stop these acts that are expressly forbidden by the Japanese Constitution.  Yet now fifteen years after effecting the UN Convention on Racial Discrimination, Japan still has no law against it either on the books or in the pipeline.
With recent events both with the Northern Territories, the Takeshima/Tokdo rocks, and the Senkakus, we have a rising reactionary xenophobic wave justifying itself upon creating a stronger Japan to "protect sovereignty" through anti-foreign sloganeering. This is is very visible in the reaction to the proposed suffrage for Permanent Residents bill, which went down in flames this year and is still inspiring people to ask their local assemblies to pass "ikensho" expressly in opposition (I was sent one yesterday afternoon from a city assembly politician for comment).  Bashing NJ has become sport, especially during election campaigns.
We have people, including elected officials, claiming unapologetically that even naturalized Japanese are "not real Japanese", with little reprisal and definitely no resignations.
We have had the NPA expressly lying and the media blindly reporting about "foreign crime rises" for years now, even as crime falls.
And we are seeing little future return on our investment: Long-term NJ bribed by the GOJ to return "home" and give up their pensions, and the longest wait to qualify for the pension itself (25 years) in the industrialized world. With the aging society and the climbing age to get it (I have little doubt that by the time I am old enough, currently aged 45, that the age will be around 70 or so), and Japan's postwar Baby Boomers soon qualifying themselves, looks likely there won't be much left in the public coffers when it happens.
Yet we still have little acknowledgment by our government of all that NJ and immigrants have done for this society.  Instead, the image of NJ went quite markedly from "misunderstood guest and outsider" to "criminal threat to Japan's safe society" this decade.
Why stay in a society that officially treats its people of diversity with such suspicion, derision and ingratitude?, is a case that can be made.  Especially other NJ are getting the message and leaving — the NJ population dropped in 2009 for the first time since 1961.  As salaries keep dropping in a deflationary economy, even the financial incentives for staying in an erstwhile more hospitable society are evaporating.
That's the negative case that can be made.  So let me posit a question to Debito.org Readers (I'll create a blog poll to this effect):
Do you see your future as living in Japan?

Definitely yes.
Probably yes for the foreseeable future, but things might change.
Uncertain, is all I can say.
Leaning towards a probable no.
Definitely no.
Something else.
N / A: I don't live or will not live in Japan.
Let's see what people think. I'll leave this up as the top post until Tuesday or so, depending on how hot the discussion gets. Arudou Debito