mytest
eBooks, Books, and more from ARUDOU Debito (click on icon):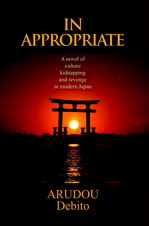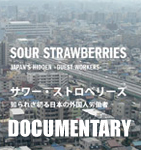 UPDATES ON TWITTER: arudoudebito
DEBITO.ORG PODCASTS on iTunes, subscribe free
"LIKE" US on Facebook at http://www.facebook.com/debitoorg
http://www.facebook.com/handbookimmigrants
https://www.facebook.com/JapaneseOnlyTheBook
https://www.facebook.com/BookInAppropriate
Hello Blog.  I'm very pleased to announce the publication of my latest downloadable eBook:
Arudou Debito's GUIDEBOOK for RELOCATION and ASSIMILATION into JAPAN (eBook for Amazon and NOOK, 2013)
Price: $19.99 or local currency equivalent at Amazons worldwide (available also from Amazon Japan here currently for JPY 1979).  Also at Barnes & Noble for NOOK.
Here's GUIDEBOOK's synopsis:
=======================================
Are you interested in living in Japan? Not visiting as a tourist — actually living in Japan with a secure visa and a stable job. Would you like to set up your own business and found your own corporation? Or understand how Japan's salary system or health insurance works? What Japan's minimum labor standards are, and the legal differences between part-time and full-time employment? How to write a Last Will and Testament in Japan, or hold a culturally-sensitive funeral? Or would you like to give something back to Japan's civil society by founding your own non-profits or NGOs?How about getting some advice on how to deal with some unexpected problems, such as handling workplace disputes, dealing with police, going to court, even going through a divorce? 
Would you like to become a Permanent Resident or even a Japanese citizen?
GUIDEBOOK will offer information on all this and more. Written by 25-year resident and naturalized Japanese citizen Arudou Debito, GUIDEBOOK's information has been called "the fullest and consequently the best" by Japan Times Book Reviewer Donald Richie, and garnered praise from other Japan specialists such as John Lie, Jeff Kingston, and Alex Kerr.
GUIDEBOOK has been newly updated for 2013, to include the 2012 reforms to Japan's Immigration Laws. Now for the first time in eBook format, GUIDEBOOK is here to help you with nuts-and-bolts advice to establish a good life in this wonderful country, Japan!
=======================================
GUIDEBOOK has been completely updated for 2013.  Similar information is available in English and Japanese at http://www.debito.org/handbook.html
Get a copy if you're interested! On sale from yesterday, it's already at this writing #9 on Kindle nonfiction eBooks on Japan.  Thanks everyone!  ARUDOU Debito