mytest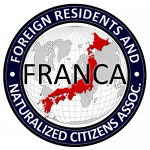 Hi Blog.  Good news. Chand B, who reported last October that AXA Direct insurance company had some pretty rough (and exclusionary-sounding) English wording in its CNN television advertising, updates his report.  
AXA Direct actually took his request for amendment seriously, and changed their text.  Well done.  Thanks for taking this up and getting things improved, Chand.  Here's his report.  Arudou Debito in Sapporo
========================
March 3, 2009
Dear Debito, sorry for the delay in replying.
A while ago I reported that the insurance company Axa Direct was requiring Japanese Language Proficiency as a requirement for buying their services.
The ad they were running on CNN was subtitled:
'Being resident in Japan and understanding spoken and written Japanese are the basic requirements for any transaction of this insurance service.'
Well after a few emails they replied that they would in fact accept people without Japanese language ability and I'm pleased to report that they've now changed the subtitling on their commercial to the more friendly:
'Kindly note that all our insurance services in Japan are offered to residents in Japan in the Japanese language.'

It's nice to see a company take note of criticism and action to correct it, or maybe in the current economic crisis they're just looking to rake in some NJ cash.
Please find attached a photograph of the new subtitling their email reply, with my basic translation of it.  Chand B
———————————–
Axa only prepares its product information in Japanese. If you can understand this you can sign.
If you can understand you can sign.
Also if you have an accident we can only deal with it in Japanese.
In that case you would always require a Japanese-speaking friend.
We only sell by phone so please prepare your information in Japanese.
Axa Direct.
[Chand B]様
アクサダイレクトにご連絡いただきありがとうございます。
お問合わせいただいた点につきましてご回答させていただきます。
当社では、日本語で記載しております契約概要・注意喚起情報・重要事項説明書・約款等を契約者様にご理解いただいた上でご契約をいただくことになります。
また事故時の対応に関しても日本語での対応となる為、常に代理人との同席をお願いする可能性が高い状況にございます。
上記の点をご理解いただける場合には、ご契約を承ることは可能となっております。
なお、当社は通信販売形式の会社の為、お電話にてご対応させていただくことになります。
お見積りをご希望の場合には、お車の情報をご用意の上、本人様同席にて、下記カスタマーサービスセンターまでご連絡をいただきますようお願いいたします。
今後ともアクサダイレクトをよろしくお願いいたします。
 アクサダイレクト カスタマーサービスセンター
 E-mail………………… mailto:master@axa-direct.co.jp
URL …………………… http://www.axa-direct.co.jp
フリーコール……… 0120−193−078
受付時間…………月曜−日曜(祝日含む) 9:00 〜 22:00
ENDS