mytest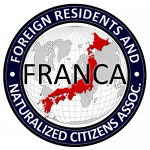 Hi Blog. I asked the author of the recent Japan Times articles (here and here) on the passage of the new laws on IC Chip Gaijin Cards et al. to send me his source materials. He very kindly complied. Thanks very much!
Here are fifteen pages of very thick and oddly-formatted pages of legal changes. It's cumbersome wading through it. So rather than wait until I read everything before commenting, I might as well put these up so we can all read them at the same time.
Revisions to the Juumin Kihon Daichou Hou (which governs how people are registered with local governments, as in juuminhou), followed by the interestingly-titled "shutsu nyuu koku kanri oyobi nanmin nintei hou oyobi nihonkoku to no heiwa jouyaku ni motozuki kokuseki o ridatsu shita mono tou no shutsu nyuu koku kanri ni kansuru tokurei hou no ichibu o kaisei suru tou no houritsu an ni taisuru shuusei an" (draft of the revisions for one part of the draft of the laws governing administration of immigration, administration of recognized refugees, and the special law governing administration of immigration of people who have renounced their Japanese citizenship from countries with a peace treaty with Japan).
What a mouthful. I'm wondering what inspired the special-law conceit about having a peace treaty (does this weed out Russians and North Koreans?). Any ideas out there?
Alright, have a read. Order is as received from the Japan Times. Click on any thumbnail to expand in your browser. Arudou Debito in Sapporo


ENDS