mytest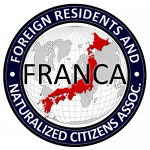 UPDATES ON TWITTER: arudoudebito
Hi Blog.  I am hearing of improvements in the infamous and controversial katakana-speaking "gaijin" character "Mr James", advertising McDonald's hamburgers.  Just wanted to confirm with Debito.org readers:
1) Peach reports the "katakana tray inserts" (meaning these):
are not being used anymore.   Visited a McDonald's in Tennouji, Osaka today and discovered this.
2) Justin commented to Debito.org:
Submitted on 2009/08/19 at 9:54pm
One interesting note about the "Mr. James" ads: There aren't any in the McDonalds across from Kamiyacho Station, just down the hill from the Hotel Okura. This is a gaijin-heavy area, with lots of us staying in the hotel or working in the offices nearby. If the "Mr. James" ads are so inoffensive, why is McDonalds Japan keeping them out of its restaurants in foreigner-heavy neighborhoods?
3) As has been reported in the SCMP and other media outlets, the "backstory" of this character has become more sophisticated, depicting him as a tourist from Ohio, not a resident of Japan, burgering his way through Japan's burghers (dare him to come to Hokkaido!) and blogging his experiences.  Although this doesn't excuse his being rendered in katakana.  For those wishing to give McD's the benefit of the doubt (I don't), one could argue that this man is just a Japan otaku, not the typical gaijin.  But you still got the huge billboards outside the restaurant with Mr James — you don't even have to go inside the restaurant to get "Jamesed", let alone take the trouble to visit online and get the backstory.  Collateral effects.
4) Mr James has suddenly become a quick study in Japanese.  His blog posts are no longer exclusively in katakana, although his Japanese remains a bit on the broken side (all the nouns are gaijinized in katakana) with nary a kanji to be seen.
Are others seeing these improvements?  And are there any more adjustments to report?
These are all evidence that McDonald's Japan is taking complaints about this campaign seriously.  But I still say the campaign must be suspended entirely.  They may be trying to make him a character with more redeeming characteristics.  But he's still, in my book, a gaijin — an epithet made flesh; that's how he was designed, and now McDonald's Japan, for better or worse, is saddled with him.  Get rid of this albatross.
Arudou Debito in Sapporo