mytest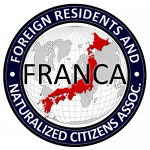 UPDATES ON TWITTER: arudoudebito
DEBITO.ORG PODCASTS now on iTunes, subscribe free
Hi Blog.  Time for some good news, for a change.  After some negotiations, the MOJ has dropped the requirement that people be enrolled in Japanese health insurance programs.  So sez Freechoice.jp below.
Now, while I acknowledge that this source has a conflict of interest (being funded by the very overseas agencies that want to sell health insurance, meaning their motives are not altruistic; its claim that they are the only news source on this is a bit suss too, given the Japan Times reported this development last February), this requirement for visas would have forced many people, who hadn't paid in due to negligent employers, to back pay a lot of money just for a visa renewal.  That it is no longer a requirement is good news, and now that we have formal acknowledgment of such in writing from the GOJ is the final nail.  Courtesy of Aly.  Arudou Debito in Sapporo
//////////////////////////////////////
On 2010/03/03, at 16:34, "Free Choice" wrote:
Good news! We petitioned against the Immigration Bureau guideline linking social insurance to visa renewal – and we've won! The fruits of our labors together have been realized. Guideline No. 8 has been officially deleted as of today, March 3, 2010. The newly revised (showing seven instead of the present eight) guidelines is now posted on the Ministry of Justice's website.
While the Immigration Bureau will continue to require non-permanent residents to present an insurance card at the visa application window, not doing so will cause no negative effect whatsoever upon an individual's visa renewal. (The guideline never applied to permanent residents; as previously, they are not required to present an insurance card at all.) Although Immigration will encourage enrollment in Japan's social system by distributing brochures, individual offices and officers are "forbidden" to pressure anyone to join. In fact, the new guidelines state clearly that "enrollment in the social system will in no way be tied to visa renewal." Additionally, the Ministry of Justice will set up a new hotline to field complaints from visa applicants who feel that they were in any way pressured or coerced to enroll.
The Japan Times, Daily Yomiuri, and other media have yet to report that the guideline 'was' (past tense) deleted. It would seem that Free Choice has the jump on the news – again. That's because, due to your invaluable support, we ARE the news! The foreign community united together in standing up to the bureaucracy and our voices were heard. We at the Free Choice Foundation would once again like to express our heartfelt thanks to you for your participation in this important issue.
For further information please visit the Free Choice website:
To download the new guidelines, please go here:
http://www.moj.go.jp/NYUKAN/nyukan70.pdf
As you can see, No. 8 is gone!
Kindest regards,
Ronald Kessler, Chairman
The Free Choice Foundation
P.S.: Please feel free to forward this email to any family or friends that may have an interest in this breaking news.
ENDS